Kristen White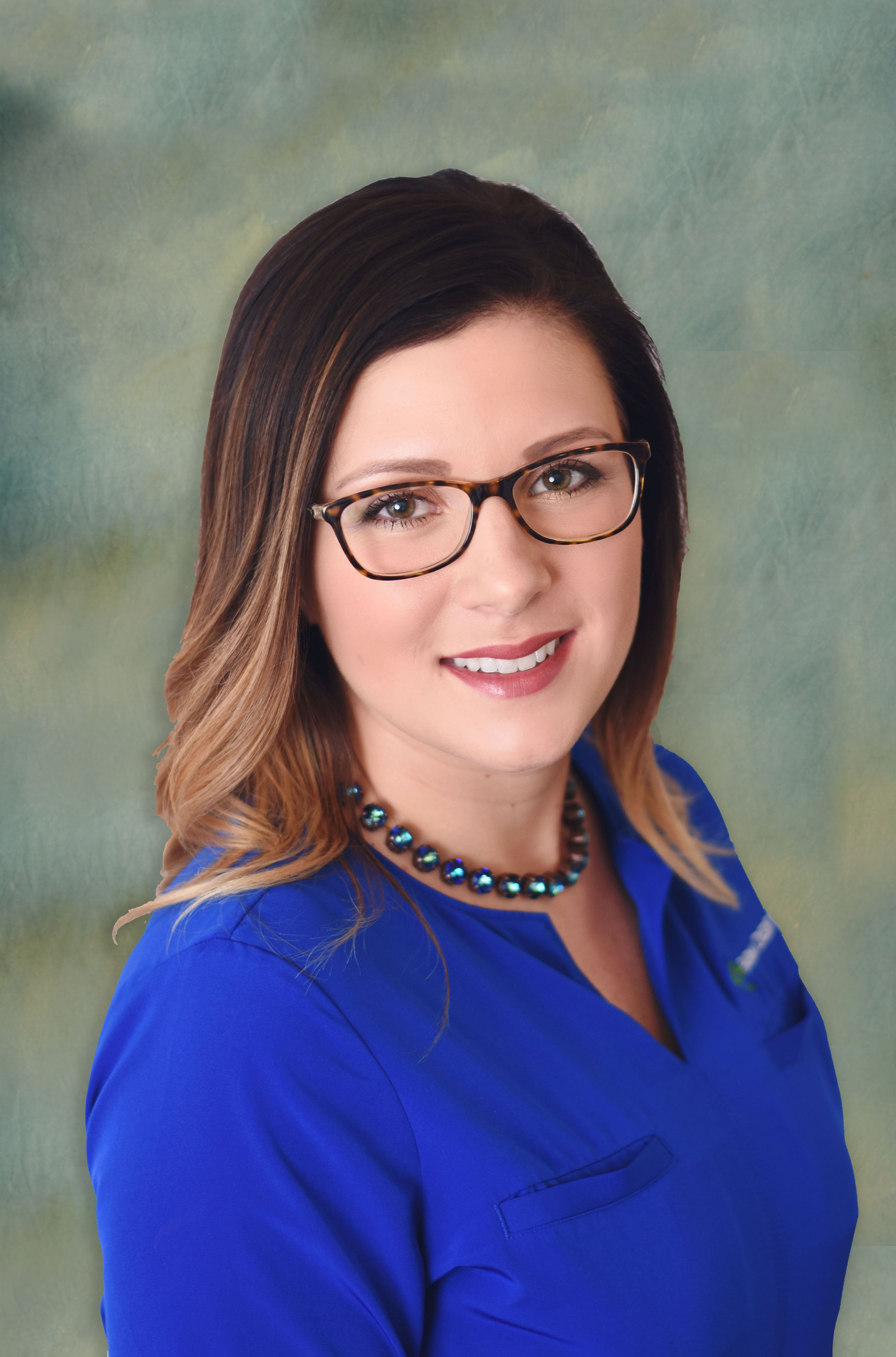 Location: Abingdon branch
Job Title: Loan Officer
Tenure: 8.5 years
4-H/FFA involvement? I grew up very active in FFA and 4-H both throughout my youth and truly feel without this experience, I wouldn't be where I am today. I served a term as both ​Vice-President and ​Southwest Region Ambassador of the VA State 4-H Cabinet, earned the "I Dare You" Award as well as ​earned my 4-H All Star Membership.  I competed on local and national levels competitively showing livestock (primarily market lambs and cattle), and also was a member of several livestock and meat judging teams also competing on these levels. I was Vice-President of my local FFA Chapter and also earned my American Degree. We recently formed a local FFA Alumni group which I have also been involved with. 
Agricultural involvement? I grew up on a small-scale cow/calf and burley tobacco operation in Southwest VA. When I was in middle school my Dad sold out his tobacco allotments and switched to a primarily stocker cattle operation which still remains today.  My husband and I currently run our own small-scale stocker operation closely with both our fathers today, here in Southwest VA. My husband and both our families, as well as myself, have a mutual love for horses and the sport of team roping. We grew up together around the team roping arena and our families both still actively team rope today. My family is still very actively involved in showing market lambs today also, my sister and I both showed until we aged out, and my niece has since taken on the sport and is continuing the family tradition. My daughter Vanessa will be 3 in August and already has her own horse and loves the lambs, so I feel sure she will share the same love our families do for both when she gets older.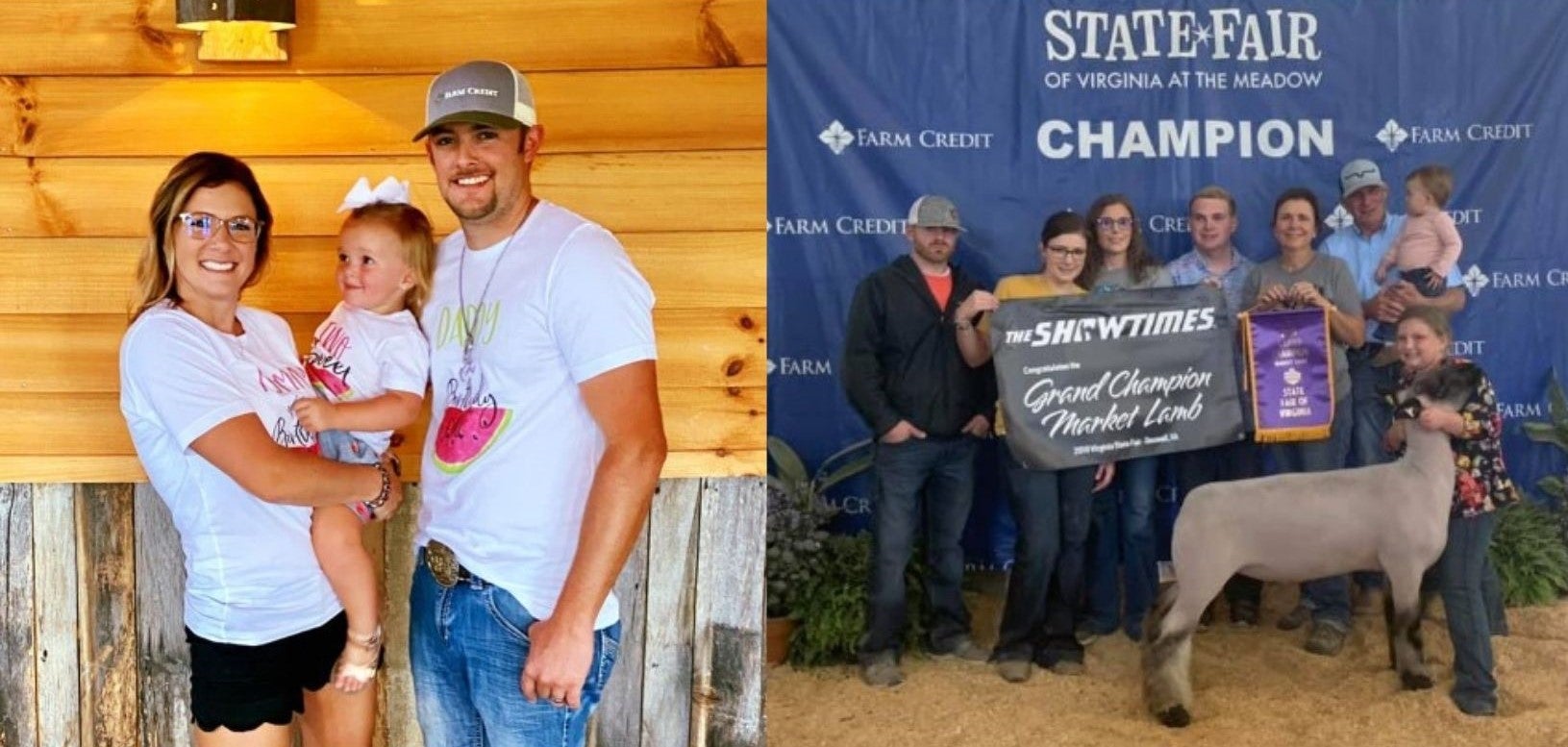 Has anyone in particular had a significant impact on you? I have always been extremely independent almost to a fault at times, and from the time I was 15 until I was 23 I was a Nanny for Justice Elizabeth McClanahan. Elizabeth was, and still is, a very successful woman in her career and life who I have always looked up to. I watched her take on challenges as a female in the business and legal world without fear or holding back no matter what others opinions were and some of the advice she gave me over the years truly helped mold me into where I am today. She has always been my biggest fan and still encourages me in everything I do in life, to this day. She and her family mean the world to me, and I thank God for placing her in my life as an awesome role model! 
What's your favorite family recipe? Being from Southwest VA I grew up my whole life with grandparents on both sides having huge gardens each summer. My favorite recipe is a simple one but always reminds me of my roots. Here in Appalachia we call it scalded lettuce and onions, and there is nothing better on a hot summer afternoon with dinner. 
Favorite quote or line from a movie? ​"God is greater than the highs and lows"
Favorite and least favorite food? Favorite food would have to be Mexican and least favorite food would have to be sushi - I just can't do it. 
Favorite childhood memory? ​Spending the summers at my grandparents' house when school was out, working in the garden with them, no cell phones, and not a care in the world. 
If you could live anywhere, where and why? Texas. The people there remind me of home here in SWVA and it's beautiful. The only thing I might get tired of would be the heat in the summer. 
What's your go to productivity tip or trick? Organization. I'm probably a little OCD when it comes to being organized, but if I don't have things in order and a plan to "eat the elephant one bite at a time ," I get overwhelmed and my productivity decreases. 
What's one accomplishment in your life that you are really proud of? ​I would say outside of my career my biggest accomplishment is certainly my daughter, but in regards to my career I would say my biggest, proudest and most shocking moment would have to have been achieving the circle of excellence this past year. Coming into the company as a second generation employee (I mean heck, my parents met working at FC together), changing branches 3 years into my career here, and going in the complete opposite direction that my dad went in his career, I worked so hard to set myself apart and achieve my own success out from under his shadow. It was definitely a hard road at times, but I made it. I started out in an area where I was a nobody (in more ways than one) to get here 8.5 years ago and for that I am pretty proud.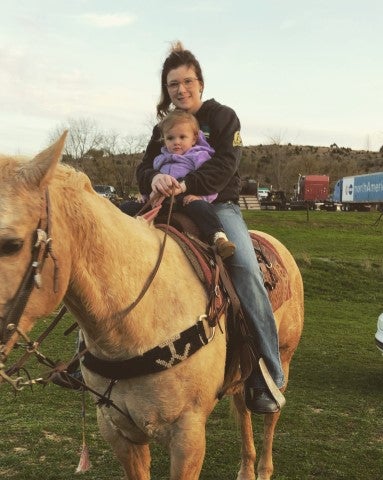 What is your favorite thing about Farm Credit? My favorite thing about Farm Credit is most definitely the family feel we have here. My co-workers are truly some of my best friends even outside of work and the company is always considerate of working parents with little ones and making your family a priority too. I really appreciate that now more than ever. ​
Most interesting or favorite aspect of your job? The customers who truly become family and friends. I love building long lasting relationships with my borrowers and getting to know them and their families. 
If you were to write a self-help book, what would the topic be? Self-worth or Self-care: Always see your worth and be sure to care for yourself too. When you're a big hearted and passionate person it's easy to pour so much of yourself into helping others and putting others first that you sometimes forget to do the same for yourself. 
What three words would your friends use to describe you? Big hearted, passionate and brutally honest.
What would you most likely be doing on the weekend? If it's nice weather out I am either on my pontoon boat, at a team roping or livestock show, or riding my horse with my family! 
Back to Employee Spotlights