Matt Findley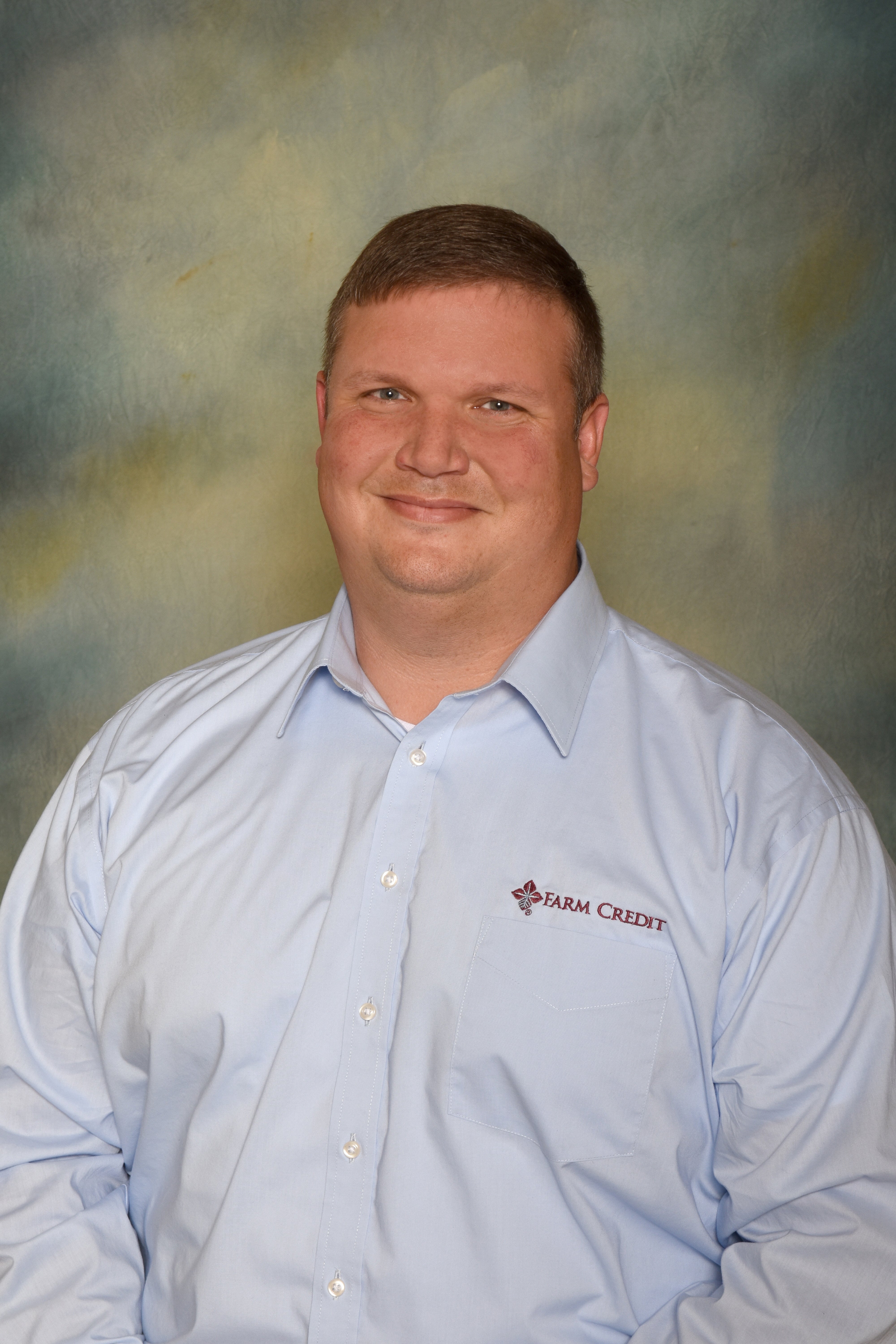 Job Title: Program Manager, Secondary Market Lending
Location: Harrisonburg branch
4-H involvement? I have been a 4-H leader for 18 years in multiple clubs. My daughter Mailee is the President of her club, Creative Chefs.
Agricultural involvement? My oldest daughter Mailee decided 6 years ago that she wanted to raise her own sheep. She has grown her herd to almost 40 head.
Where did you grow up? I grew up an Army brat. We lived in what we affectionately called the Bermuda Triangle, we only lived in three areas, Fayetteville, North Carolina, Northern VA and Germany. From 1st to 9th grade we moved 14 times. We stopped in the 9th grade when my dad retired after 32 years of service.
Tell us about your family. I have been married to my beautiful bride Stephanie for almost 18 years. We have two children Mailee, who is 15, and Ava who is 7. We will be celebrating soon with a family vacation as Stephanie has been pursuing her dream and will graduate on May 7th as a Nurse Practitioner.
Favorite place you ever visited? St. Croix USVI, we found a wonderful little motel on the western side of the island called Cottages by the Sea. It is by far the most relaxed vacation we have ever had, the tempo of life is just different on an island. (pictured below)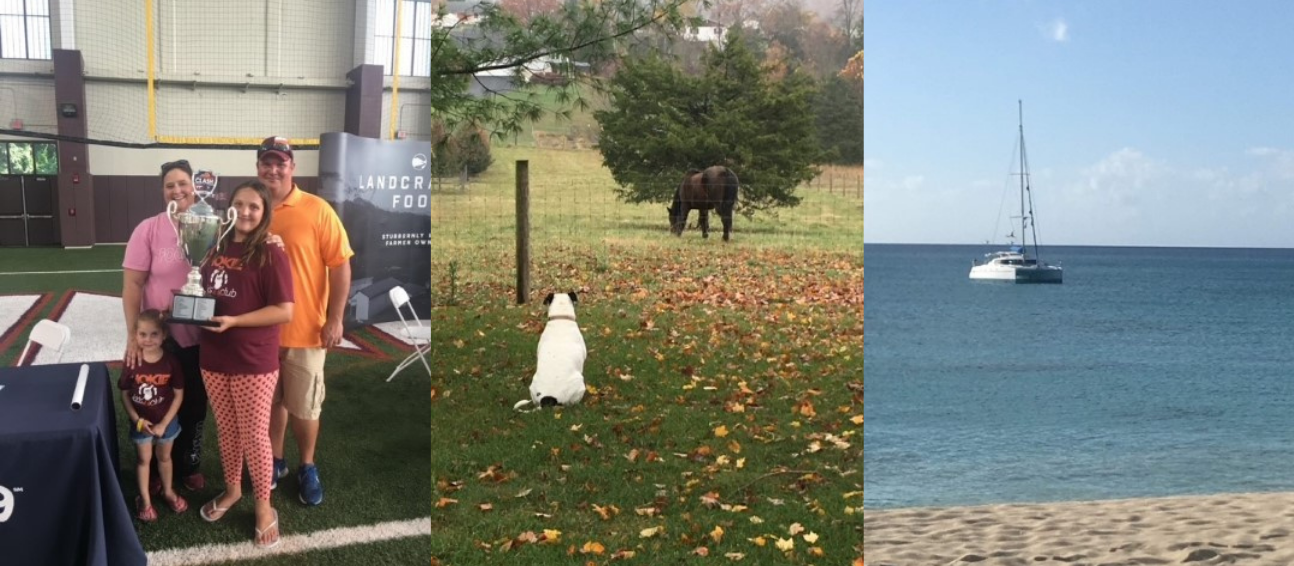 Tell us about the best pet you ever had. The best animal we ever had was our Pitbull "Tech" that we rescued from the Augusta County SPCA. He came to us on April 1st 2010 at the height of the recession. He was a wonderful dog, he became my daughter's best friend and our farm protector. He passed last December just after Christmas. I still miss my bud.
Favorite book? Extreme Ownership by Navy Seals Jocko Willink and Lief Babin.
Favorite quote or line from a movie? Anything from Tommy Boy.
Favorite restaurant? There is a small Italian restaurant in NYC called Amarone's, if you are ever there give it a try. You will not be disappointed.
What's at the top of your bucket list? Skydiving... that's going to happen this year so stay tuned for video/pictures.
Favorite childhood memory? When we were stateside I would spend the entire summer in Pittsburgh, PA with my grandparents. Little did I know how special those times would be to me as I grew older.  When I was young I would be upset about all that I was "missing" but now I would not change any of it. 
What's your go to productivity tip or trick? Get up early and take care of yourself. Either read a book, workout, or somehow focus on yourself. It is very difficult in life to help take care of others if you first do not take care of yourself.
What was your dream job as a child? My dad was in the 82nd Airborne when I was younger, then Special Forces. All I wanted to do was follow his path. Out of high school I had a different opportunity and followed that which lead me to Virginia Tech (VT). 
How do you define success? I define success by the success of those around me. My team is the most important thing to me and seeing them hit their goals is the cornerstone of my foundation.
If you weren't working at Farm Credit, what is the most likely alternative? I had a couple of options out of high school, one was VT the other was to become an auto mechanic. If I would not have followed the path to VT, I would be turning wrenches for sure.
Most interesting or favorite aspect of your job? Getting to work with as many people as I do on a daily basis.  I love to problem solve and my team keeps me on my toes.
What is your favorite thing about Farm Credit? THE PEOPLE!  I love the people I get to work with and for! The mission of FCV is so close to the core values that I hold for myself.
What would you sing at Karaoke night? Anything Billy Joel.
What's something you saw recently that made you smile? My kids, being at home this past year has been a blessing. I have enjoyed watching them day by day grow into their own person.  I am excited to see what they set for goals and accomplish in life.
What would you most likely be doing on the weekend? Working on rewiring a stock trailer.
Are you involved in any clubs and organizations? I am involved in two organizations. One is the Rockingham Rotary club where I joined as a young Loan Officer so I could meet the decision makers in our community. From that we started the Harrisonburg Soapbox Derby which I have been the Derby Director for 16 years.
 
Back to Employee Spotlights