Tim Huerth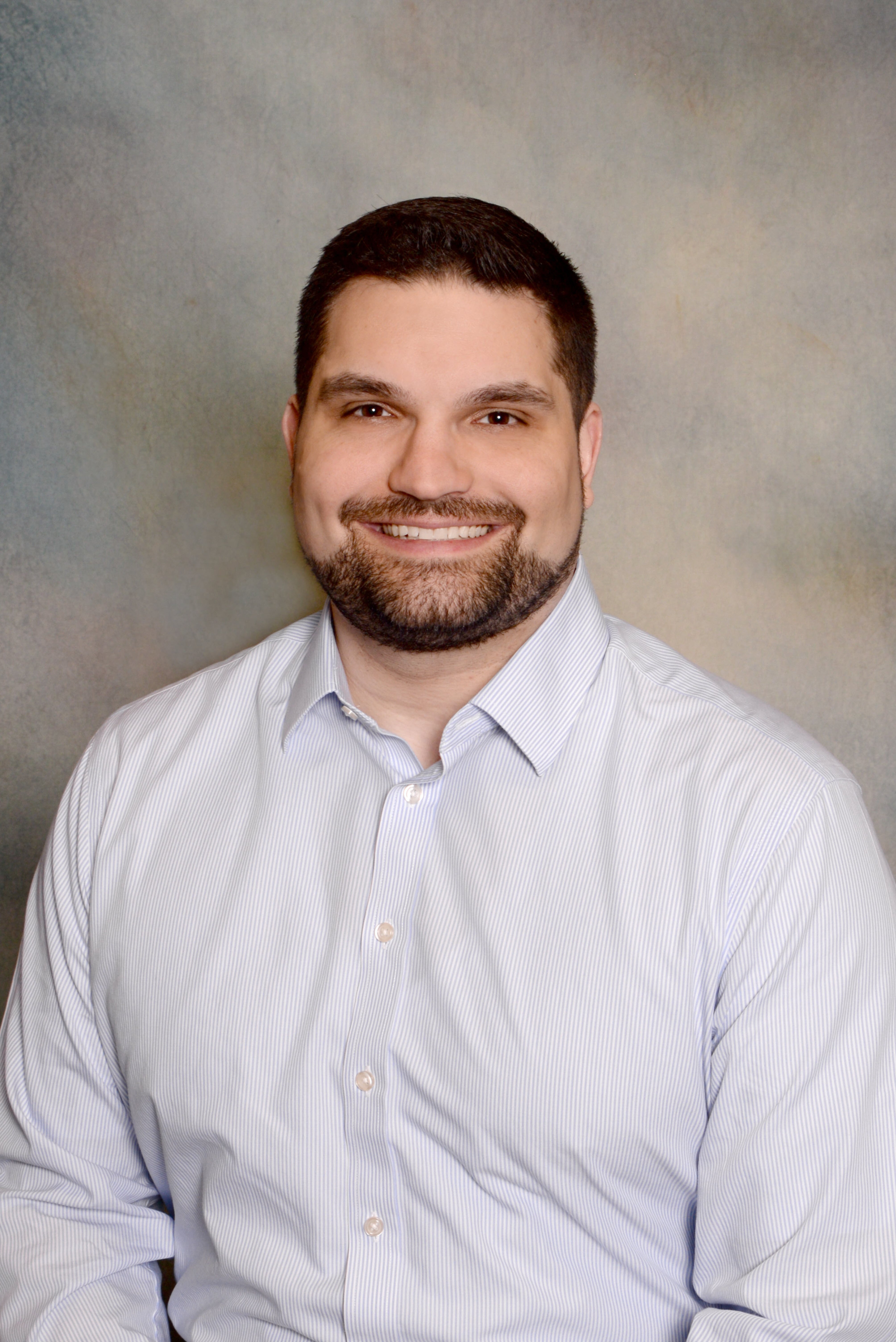 Position: Agribusiness Relationship Manager
Location: Harrisonburg branch
Tell us about your family. My wife, Krystin, and I met almost 10 years ago, and married 5 years ago. We had our first little girl, Audrey Jean, on December 31, 2016. In January of 2020 we welcomed another baby girl, Olivia Rose. Being a dad to these two beautiful girls is the greatest honor of my life. I am truly blessed.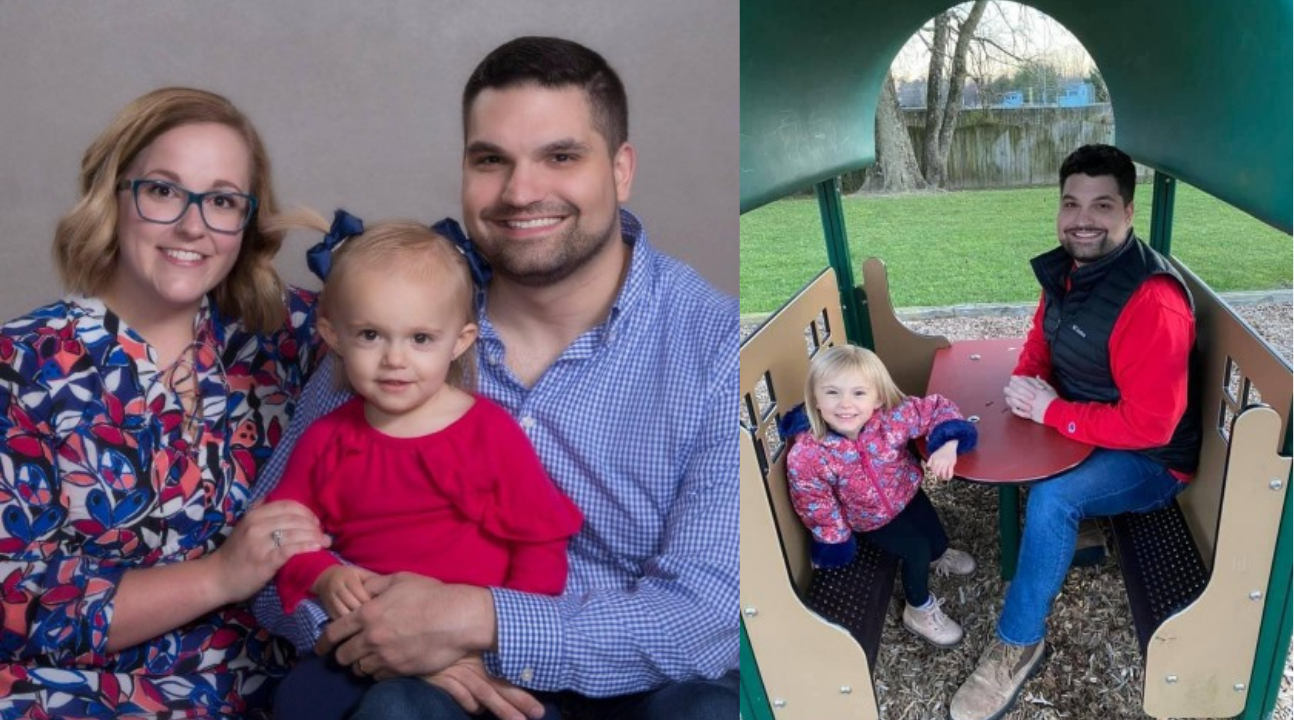 Has anyone in particular in your family had a significant impact on you? My father, Jim Huerth, has had a massive impact on my life. His 30+ year career in banking took us on many stops growing up, throughout NC, GA, and VA, but my twin brother and I were always his top priority. No matter his professional success or workload, he was always at our games, at the dinner table, and by our sides when we needed him the most. He was never shy about letting us know he loved us, or short of coaching when he thought we were out of line and he continues to bring that unconditional love and support to his 5 (soon to be 6) grandchildren. That dedication to family and his unwavering faith is something I hope to emulate as I get older. He's the patriarch of our family in every sense and I couldn't be more proud to call him my dad.
What's something you saw recently that made you smile? My girls had their most recent school photos and they took their pictures together. It was Rosey's first time having her picture taken so we weren't sure if she would love it or hate it. Needless to say, we got our answer pretty quick when we got the proofs back. I don't know if this made me smile, but I certainly got a chuckle out of it.
Favorite childhood memory? It's really a collection of memories. I was fortunate enough to grow up with a twin brother, John Huerth. If you didn't have a twin, the best way I have heard it described is that it's like growing up with a built in best friend. No matter how many times we changed schools, teams, or faced uncomfortable situations; I always had my brother by my side. There are so many good memories, ranging from playing in the creek behind our house, starting our first jobs together, or our war-stories from being the roughest center back pairing in the history of youth soccer. Way too many memories to pick just one, but every favorite childhood memory has my brother at my side. He remains my best friend to this day. 

Favorite restaurant? My favorite food is Eastern North Carolina Style BBQ and I've been eating it since I could walk, growing up in Eastern NC. My earliest memories of food revolve around BBQ and "cold slaw". Skylight Inn in Ayden, NC has the absolute best ENC Style BBQ around. It's old fashioned, I am not sure their cooking methods have changed in the 70+ years they've been open, but the end product is unique and unmatched. If you ever find yourself down towards Greenville, NC - do yourself a favor and drive the 20 minutes for a quick stop at Skylight Inn. 
What would you most likely be doing on the weekend? On any given weekend, you can find me watching sports for at least a part of the day. There isn't a sport I won't watch. My teams are the Hokies, Atlanta Braves, Carolina Panthers, Carolina Hurricanes, and Liverpool Football Club. The best part of watching sports these days is the family time. My girls climb in my lap, and cheer for their favorite team, which is normally based on who has the best colors. 
Tell us about your pets. We have one dog named Poppy. She is a rescue from the Blue Ridge Mountains in North Carolina. We rescued her when she was 6 months old. She quickly became Audrey's best friend. Poppy is a loving, goofy dog. She loves to talk back, and beg for food in the most obtrusive ways possible. You can find Poppy where ever the girls are; picking up their trail of crumbs from snack time or invading your personal space as you sit down to eat.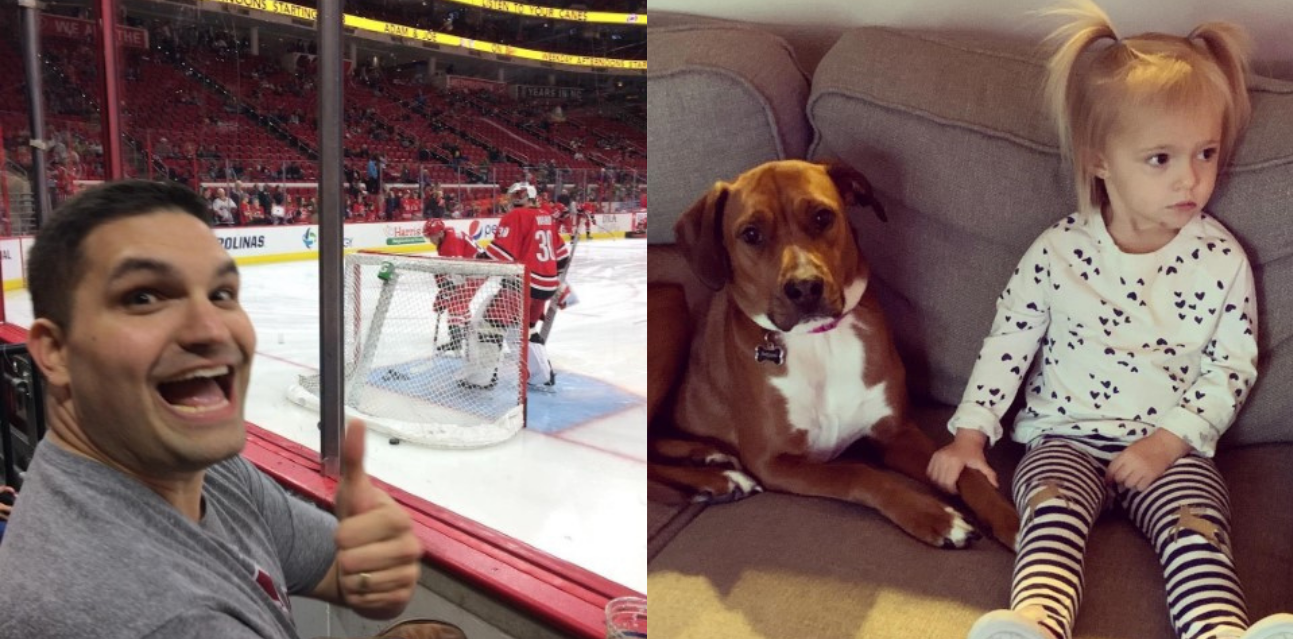 Back to Employee Spotlights