To post or not to post...This is often a question we ask of ourselves before we hit the share button.  But how do we know if what we are about to share is what we should be sharing?  This portal drills down to the bottom of the dilemma to give you a social media strategy you can feel confident about.
This portal contains:
Educational videos from a line-up of experts in social media sharing and engagement covering:

Why you should tell your agriculture story online
Social transparency
Agriculture picture taking for social media
and more!

Access to additional resources on the topic 
This portal will give you a deeper understanding of how to advocate for agriculture on social media so you can be confident with sharing your story and that of others.  This portal is appropriate for producers, educators and students, consumers and anyone interested in sharing the story of agriculture.
Educational Videos
We've compiled our best webinars covering the topic of how to advocate for agriculture on social media.  Listen to an Extension expert, producers and an agriculture communications specialist.  You'll be prepared to post and engage confidently across social media platforms.
Featured speakers in the series: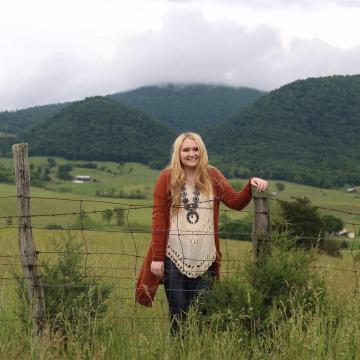 May Tree Farm
Callie Taylor Dayton
Producer
Expand Bio
Callie Taylor Dayton is a Maysville, West Virginia native born and raised on a diversified farm, who never left the farm— except for her day job driving economic growth and development in her home county, Grant County. She and her husband Michael run a small herd of sim-angus cattle along with helping out on the family commercial and purebred Hereford operations and Christmas tree farm.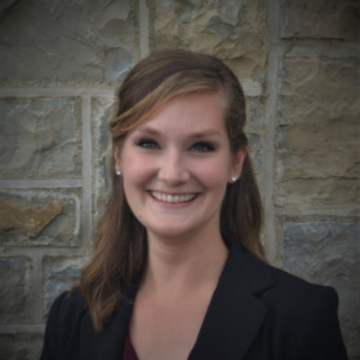 Mercy Mill Farm
Morgan Messer
Producer
Expand Bio
Morgan Slaven Messer grew up on a beef cattle farm in Weyers Cave, Virginia. She was active in 4-H and FFA as a child, and went on to serve as the Virginia State FFA President from 2009-2010.  She attended Virginia Tech where she double majored in Agricultural Sciences and Communication. Since graduating in 2014, Morgan has worked for American Farm Bureau and Virginia Agriculture in the Classroom (the charitable arm of Virginia Farm Bureau). She joined Shenandoah Valley Electric Cooperative in 2019 and currently holds the title of Director of External Affairs & Communication. Morgan married her husband, Sawyer, in May 2020. They started their commercial cow/calf operation in January 2020 and then diversified into hair sheep when they bought their farm near Staunton last Fall. Morgan is very passionate about rural community needs and sharing agriculture's unique story with those that haven't had the privilege of experiencing farm life.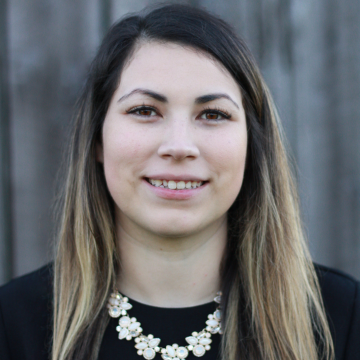 Emily Solis
Communications Specialist
Expand Bio
As the Alliance's communications specialist, Emily Solis works to execute the Alliance's issues management and communications strategy.
Emily is responsible for managing the organization's social media platforms, the planning and execution of the College Aggies Online program, and development of materials for various stakeholders to support the Alliance's mission of bridging the communication gap between farm and fork. She also assists in issues outreach campaigns, media relations, and representing the Alliance at various industry meetings.
Prior to joining the Alliance team, Emily served as communications manager for Maryland Farm Bureau and held several internships within the animal agriculture industry – including communications intern for the Alliance. Emily holds a B.S. in animal science from the University of Maryland. She joined the Alliance team in 2020 and lives in southern Maryland with her dog, Charlotte Mae.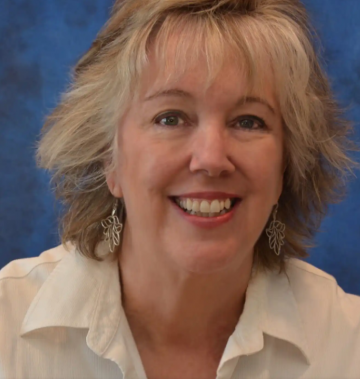 University of Delaware
Michelle Walfred
Communications Specialist
Expand Bio
Michele is a communications specialist at the University of Delaware, where she also earned a BA in journalism and a MA in digital humanities. Michele also graduated from University of Delaware's certified social media strategy program and is a former eXtension fellow studying social media.  In 2017, Alltech.com ranked Michele in the top 20 from a national list of 500 agriculture advocates on social media. Michele is also a LEADelaware Class IV alumna (2016-2018).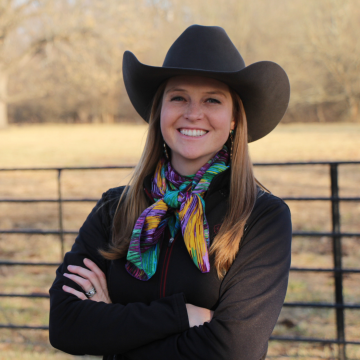 Brandi Buzzard
Producer
Questions?  A Knowledge Center team member is ready to assist you!
Important Notice and Disclaimer
These materials are provided for educational and informational purposes only and do not constitute legal advice, financial advice, tax advice, or investment advice on any matter. These materials may not be current and up-to-date. You should not act or refrain from acting based on these materials or the information they contain without seeking legal advice from an attorney licensed in your jurisdiction or other appropriate professional. Farm Credit of the Virginias, ACA expressly disclaims any liability for all acts and omissions taken or made in reliance on these materials or any information contained in these materials.