The goal of advocating is to provide information about agriculture so that others can make informed decisions.  But how does one accomplish this and do so effectively?  Our Basics of Agricultural Advocacy portal will give you the tools you need to establish your story and the steps to take to effectively communicate it to others. This portal contains:
Educational videos from a line-up of experienced advocates
Quick Start guide so you can establish your story
Access to additional resources on the topic
This portal will provide you with everything you need to be an effective advocate for agriculture and is appropriate for educators and students, consumers, producers and anyone interested in sharing the story of agriculture.

Advocacy, or "ag"vocacy is a term that you hear a lot in agriculture now, and for good reason.  With less than 2% of the population involved in production agriculture, and an ever shrinking number of consumers with exposure to how their food and fiber is produced; we need to advocate for the agriculture industry.  But the "how" is sometimes a challenge.  After all, what is a productive conversation and what does advocacy really look like?  The Knowledge Center is here to help you sort through it all.

Educational Videos
We've compiled three of our best webinars covering the topic of advocacy basics.  Listen to Kelly Roberts as she discusses how to tell your story effectively and authentically.  Amanda Radke covers the challenges of producer and consumer disconnect and how to bridge that gap.  Learn how important it is to focus on the strength of what you know and how to do that well with Jacyln Wilson.
Featured speakers in the series: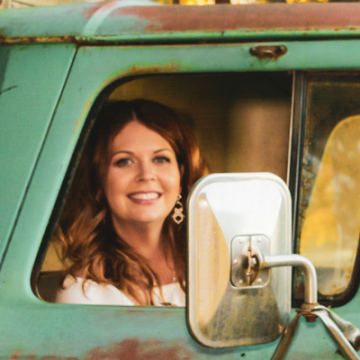 Former Assistant Director of Member Engagement, Virginia Farm Bureau
Kelly Roberts
Expand Bio
Kelly has worked for Virginia Farm Bureau for almost 14 years. In her current role as assistant director of member engagement, she handles issues related to grassroots advocacy, member engagement in policy development, and political communications, including social media. She also manages Farm Bureau's political action committee, VFBF AgPAC.
Kelly has a background in journalism and has written for many different newspapers and publications, in addition to spending almost four years working in Farm Bureau's Communications Department.
Kelly grew up in the Shenandoah Valley and holds a master's degree in Strategic Public Relations from George Washington University and a bachelor's degree in English from Virginia Commonwealth University.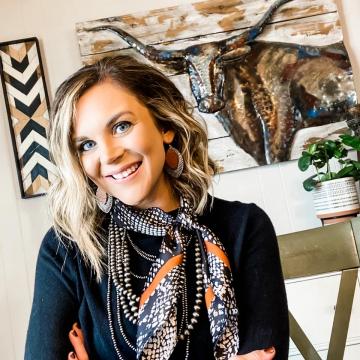 Producer, Writer
Amanda Radke
Expand Bio
Amanda Radke is a fifth generation rancher from Mitchell, S.D., who has dedicated her career to serving as a voice for the nation's farmers and ranchers. A 2009 graduate of South Dakota State University with a degree in agricultural communications, Radke previously served internships in college with USDA, NCBA and BEEF Magazine before returning to her family's cattle operation, where she raises her family
Since 2008, Radke has written every Monday through Thursday on the BEEF Daily blog, where she tackles hot industry issues and provides tools and strategies for producers to effectively engage with consumers and deflect negative media articles on social media. Most recently and notably, her open letter to Ellen DeGeneres went viral, leading to a media frenzy where she had the opportunity to dispel myths about beef nutrition, environmental impact and animal welfare.
She's the 2006 National FFA Extemporaneous Speaking champion and the 2006 National Beef Ambassador, and she was recognized as a Top 10 Beef Industry Leader by the Cattle Business Weekly.
When she's not writing, ranching or chasing after her kids, Radke is traveling the country speaking to agricultural groups, reading her ranch-inspired children's books, "Levi's Lost Calf" and "Can-Do Cowkids" at elementary schools or career coaching as a mentor for FFA and 4-H kids. Learn more about Radke at www.amandaradke.com.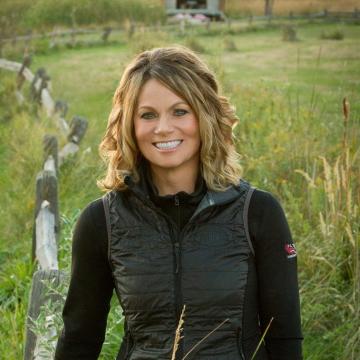 Producer-Wilson Ranch/Flying Diamond Beef
Jaclyn Wilson
Expand Bio
Jaclyn Wilson returned home after attending the University of Nebraska-Lincoln in 2002 to become the fifth generation on Wilson Ranch, a commercial red angus/red composite operation at Lakeside, NE that was founded by her family in 1888.  In 2011 she started Flying Diamond Genetics a recipient (recip) business and in 2019 Flying Diamond Beef, a ranch to plate, direct market beef business.
Along with spending time between the two operations she has served or is serving on:
Nebraska Cattlemen's Board of Directors and Executive Committee
Nebraska Agriculture Leadership Council (LEAD Program Board of Directors) culminating as Chair
National Cattlemen's Beef Association (NCBA) Young Beef Leader (steering committee and advisory group) and Resolution Committee member, Chair and Vice Chair. 
NCBA's Board of Directors Policy Division and is the current Vice Chair of International Trade
Nebraska Brand Committee
Senator Deb Fischer's Ag Round Table
Congressman Adrian Smith's Ag Advisory Committee
Governor Pete Ricketts' Ag Advisory Committee
Nebraska Humanities Council
Security First Bank Board of Directors
Her International experiences include:
Nebraska LEAD Program representative to Russia, Ukraine, and Poland
Nebraska representative on Rotary International Group Study Exchange to Santa Catarina, Brasil
US Beef Industry Representative for Cargill's 150th Anniversary Learning Journey to China
NCBA's Young Leader representative to the Seven Nations Beef Alliance in Taupo, New Zealand
Her most notable speaking opportunities include:
American Akaushi Annual Convention, Texas
Range Beef Cow Symposium, Colorado and Nebraska
Leader Bitterroot Ag Writer's Workshop, California
Sharing our Diversity and Unity, Nebraska College of Technical Agriculture
Keynote Speaker- Nebraska Youth Beef Leaders-University of Nebraska-Lincoln
Sheridan College Ranch Sustainability Forum, Wyoming
Jaclyn was named a 2016 Farm Journal Media 40 Under 40 in Agriculture Award winner and was included in the book Generations on the Land.
In addition to her work in ranching and the beef industry, Jaclyn writes editorials for five different weekly and biweekly publications that circulate to over 80,000 producers throughout the Midwest.
Further Reading

Printable Resources

Agriculture Works - Infographic

Farmers and Consumers: How to Connect - Infographic

"Ag"vocacy Quick Start Guide: (Downloadable)

 

Additional Resources

Sites to utilize for gathering information on your agriculture topic:

Social Media Toolkit
Continue your learning journey...
Questions?  A Knowledge Center team member is ready to assist you!
Important Notice and Disclaimer
These materials are provided for educational and informational purposes only and do not constitute legal advice, financial advice, tax advice, or investment advice on any matter. These materials may not be current and up-to-date. You should not act or refrain from acting based on these materials or the information they contain without seeking legal advice from an attorney licensed in your jurisdiction or other appropriate professional. Farm Credit of the Virginias, ACA expressly disclaims any liability for all acts and omissions taken or made in reliance on these materials or any information contained in these materials.