"Ag"vocating in the (State) Capitol(s)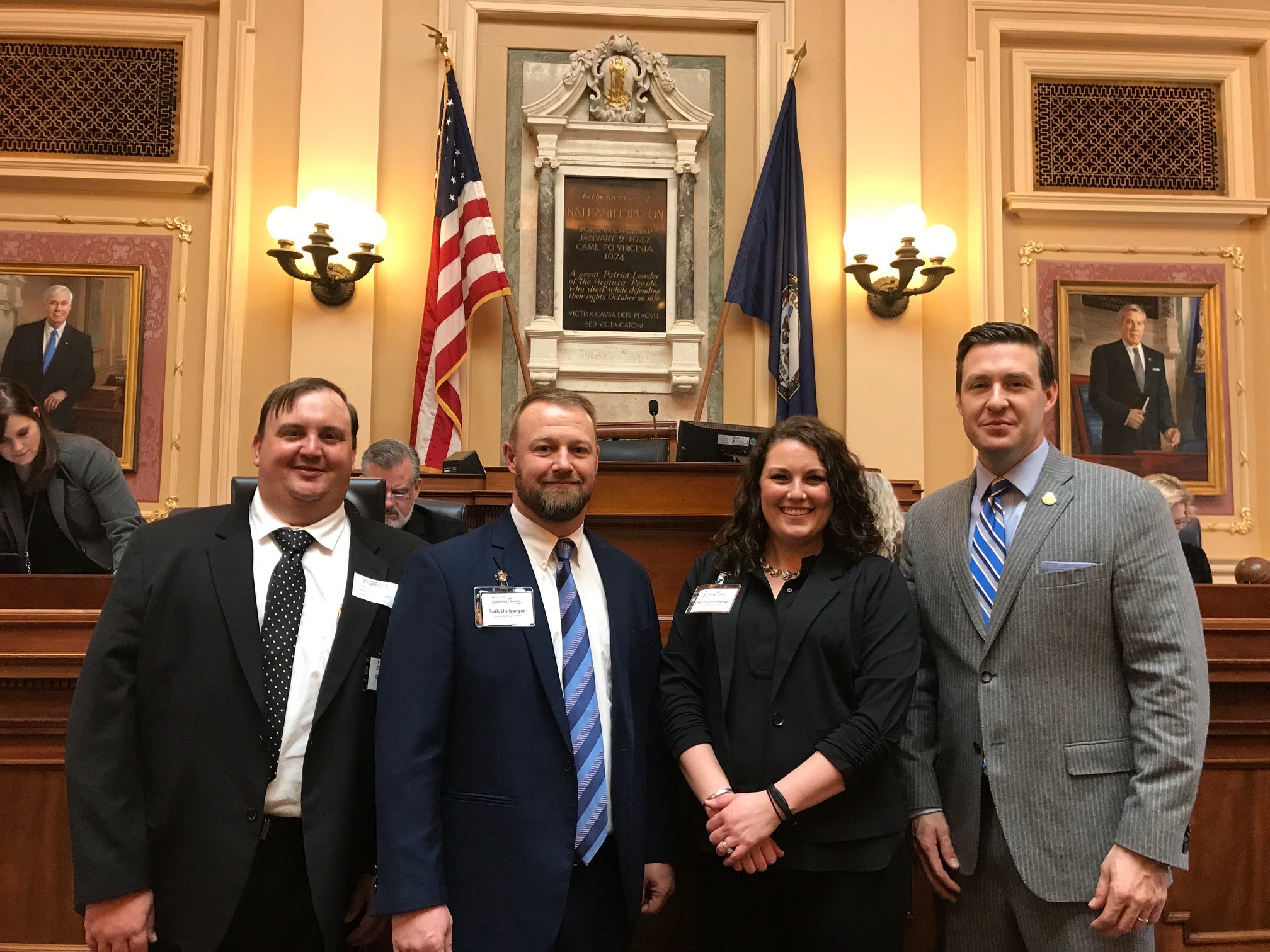 Ag stories.  Everyone involved in agriculture has them.  And now, more than ever, it is incredibly important to be telling them.  To consumers, communities, politicians; the list goes on and on.
Yes, you may have heard us say this a time or two, but it's true.  And while we do quite a few things here at the Knowledge Center, and have quite a few "favorites", one of our favorite things continues to be helping people to tell their ag story – on social media, to friends, family and consumers, and to politicians.
That's why our team was excited to be able to take a group of Ag Biz Planner Alumni to Richmond, VA in January and Charleston, WV in February to meet with their state legislators and other government officials.  Both days were full of great opportunities for both the producers and the government officials – sharing information, asking questions and building connections that will help both the producers, and the legislators.  Our producers were able to network and develop connections to many different government officials that can serve as a resource.  And the legislators has an opportunity to learn more about some of their constituents and issues that affect them in their daily lives, as well as how decisions made at each State Capitol affect those constituents.
They were long days, filled with quite a bit of walking and even more talking, but they were incredibly important days that we were so glad to be able to help facilitate.  Because it is so important for us all to be telling our agriculture story to everyone who is impacted by agriculture, and everyone who can impact how agriculture moves forward.
Back to Blog