American Craft Beer Week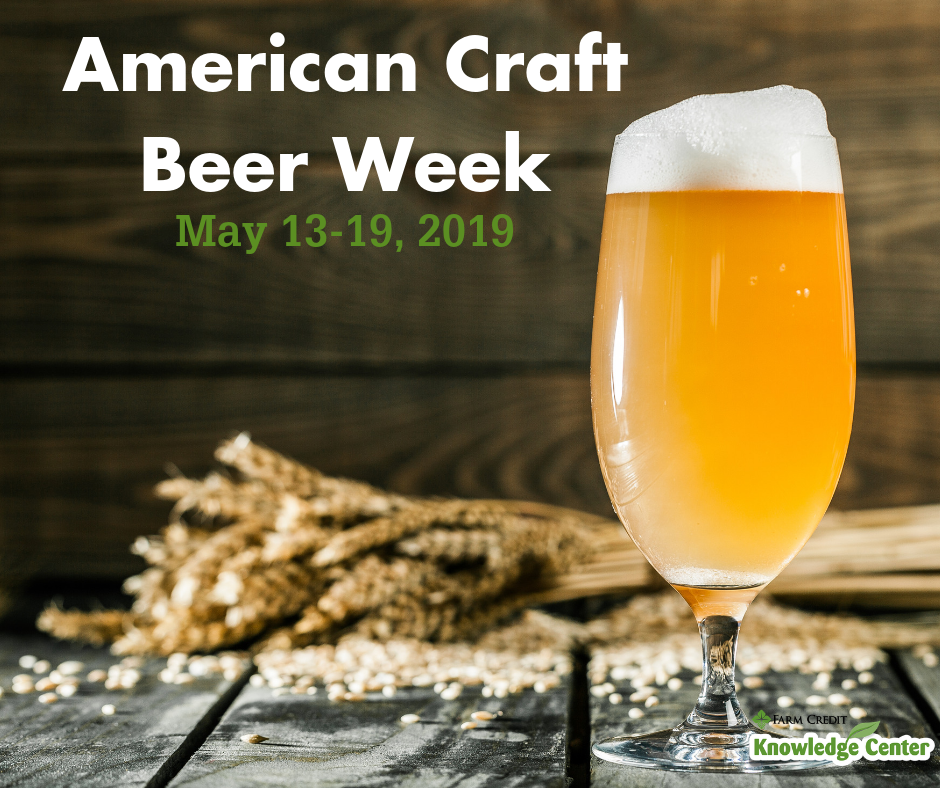 Craft beer in the United States has taken off in the past several years – in fact, there were 4,131 breweries in America in 1873, which was the largest number of breweries that the country saw until 2015.  That number has continued to climb, and as of 2018, there were more than 7,000 breweries operating in the United States.
Those craft brewers accounted for 12.7% of the volume of the total U.S. beer market in 2017, and brought in $26 billion in retail dollars while creating more than 135,000 full and part time jobs.  In Virginia, there were 236 craft breweries in 2018, which brought in $1,373 million in economic impact.  For West Virginia, there were 26 craft breweries as of 2018, with $293 million in economic impact.
So what is a craft brewer?  According to Brewers Association for Small and Independent Craft Brewers, an American craft brewer is:
Small – annual production of 6 million barrels of beer or less
Independent – less than 25% of the brewery is owned or controlled by a beverage alcohol industry member that is not itself a craft brewer
These brewers are innovative, combining traditional ingredients with interesting and/or nontraditional ingredients to create unique products and styles.  They are each distinct and individual…and most Americans lives within 10 miles of a craft brewer!
So what does that have to do with agriculture?  Everything!  Those traditional and non-traditional ingredients?  You guessed it….agriculture.  The foundation of beer is a combination of malt, hops, yeast and water.  Malt is made from cereals grains (usually barley) that is partially germinated and then killed or roasted.  This is combined with hops (of which there are many different varieties), yeast (again, many different varieties) and water.  Those interesting and/or nontraditional ingredients? They can be anything from coffee to chocolate, raspberries, cherries, grapefruit, oranges and more!  Each of these products helps to create unique beers for a variety of different tastes.  (P.S. IPA is still the most popular style of craft beer, but session types are growing in popularity as well).
Want to learn more about craft beers and brewers for American Craft Beer Week?  Check out https://www.craftbeer.com/ and https://www.brewersassociation.org/
Back to Blog