The Faces of the Knowledge Center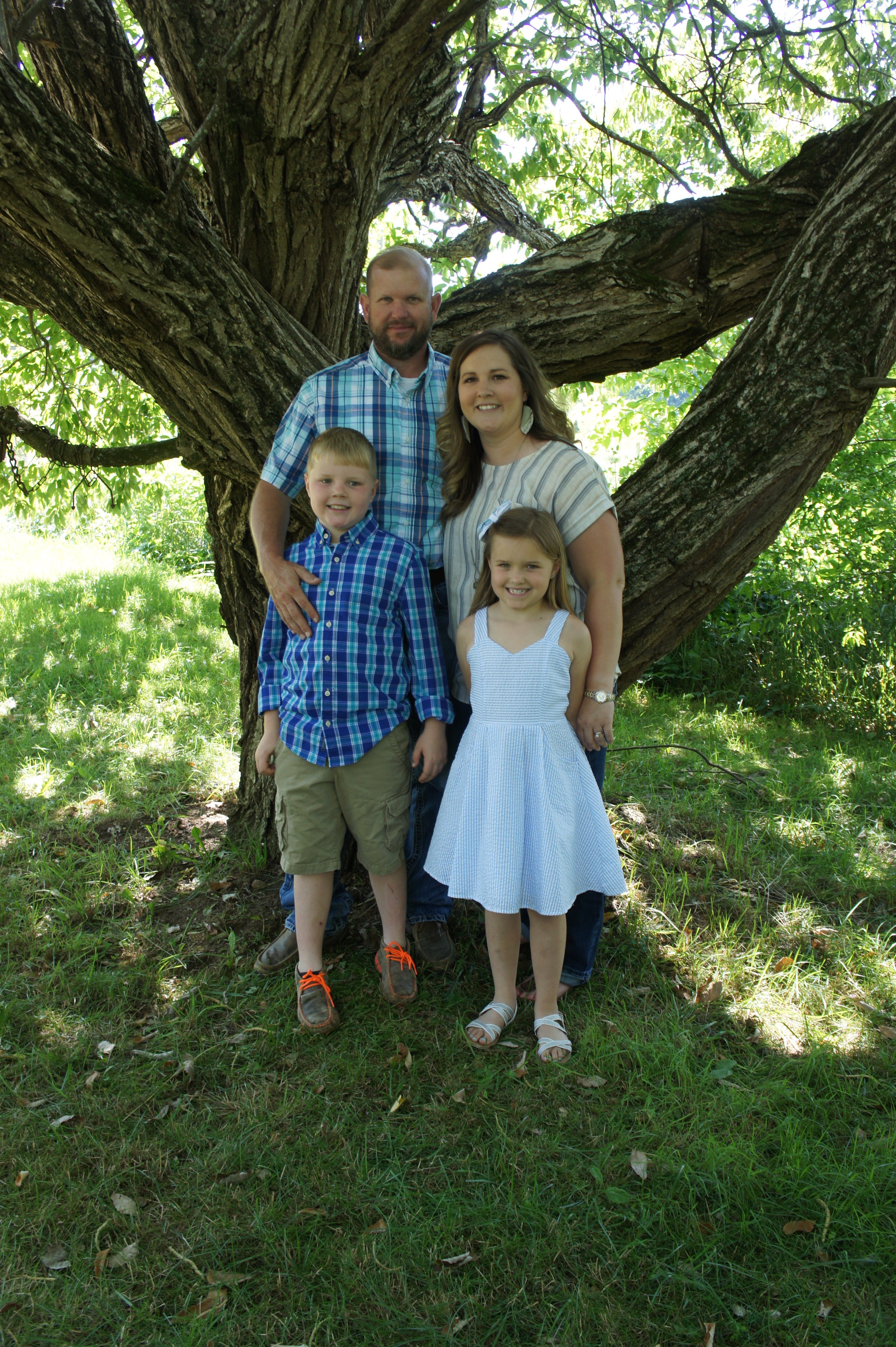 Hello! We are continuing to get to know our Knowledge Center staff and I am next! I am Sarah Scyphers and have been with the Knowledge Center for a little over a year and half. I am a Program Specialist and work primarily with our Young, Beginning and Small producer programs.
In our last "Meet the Faces of the Knowledge Center" our director, Kyley, talked about what the mission and purpose of the Knowledge Center. After having worked as an Agriculture Educator for twelve years I felt the educational outreach and the mission to provide resources for those involved with agriculture was an excellent fit for me! Working daily to come up with ways to educate, advocate for, teach to advocate and engaging our young, beginning and small farmers is something that I enjoy as well as building relationships with those in the agriculture community and strengthening the networking web we have available to producers. As a teacher, I worked with the Knowledge Center on multiple occasions and utilized materials they had weekly. I knew the value of the material then and work to maintain that relevant value now!
Outside of my work day in the Knowledge Center, I live on a farm in Abingdon, VA with my husband and our two children. We raise commercial beef cattle primarily, with several cow/calf pairs and background stocker calves. We also keep several hair sheep on the farm. Our family also farms with my husband's parents and work daily to ensure that we leave the same dream to pass down to our children, if they choose to farm.  Our kids work beside us daily to feed, open gates, and take care of all our animals.
Our children have shown livestock for 3 years and continue to show at local, state and even on the national level. They are ten and eight and enjoy showing registered heifers, steers and market lambs, so you can imagine that most of our time is spent in the barn caring for animals! Having grown up in 4H showing lambs as a youth and then my husband having grown up in FFA and 4H showing cattle we are very happy that they have decided to take this on as well. We know the value that these youth programs have to develop the work ethic, integrity and character of young people and love to see the friendships our kids have in the show community.
Outside of the Knowledge Center and our own farming operation I serve on several committees and as a leader in other agriculture groups. I know how important it is to share the agriculture story with the community and general consumer who is, on average, two generations removed from the farm.
I hope you're enjoying this time to get to know the members of the Knowledge Center. You have one more left, so stay tuned for our last member to blog about herself in two weeks!
Back to Blog