I Believe...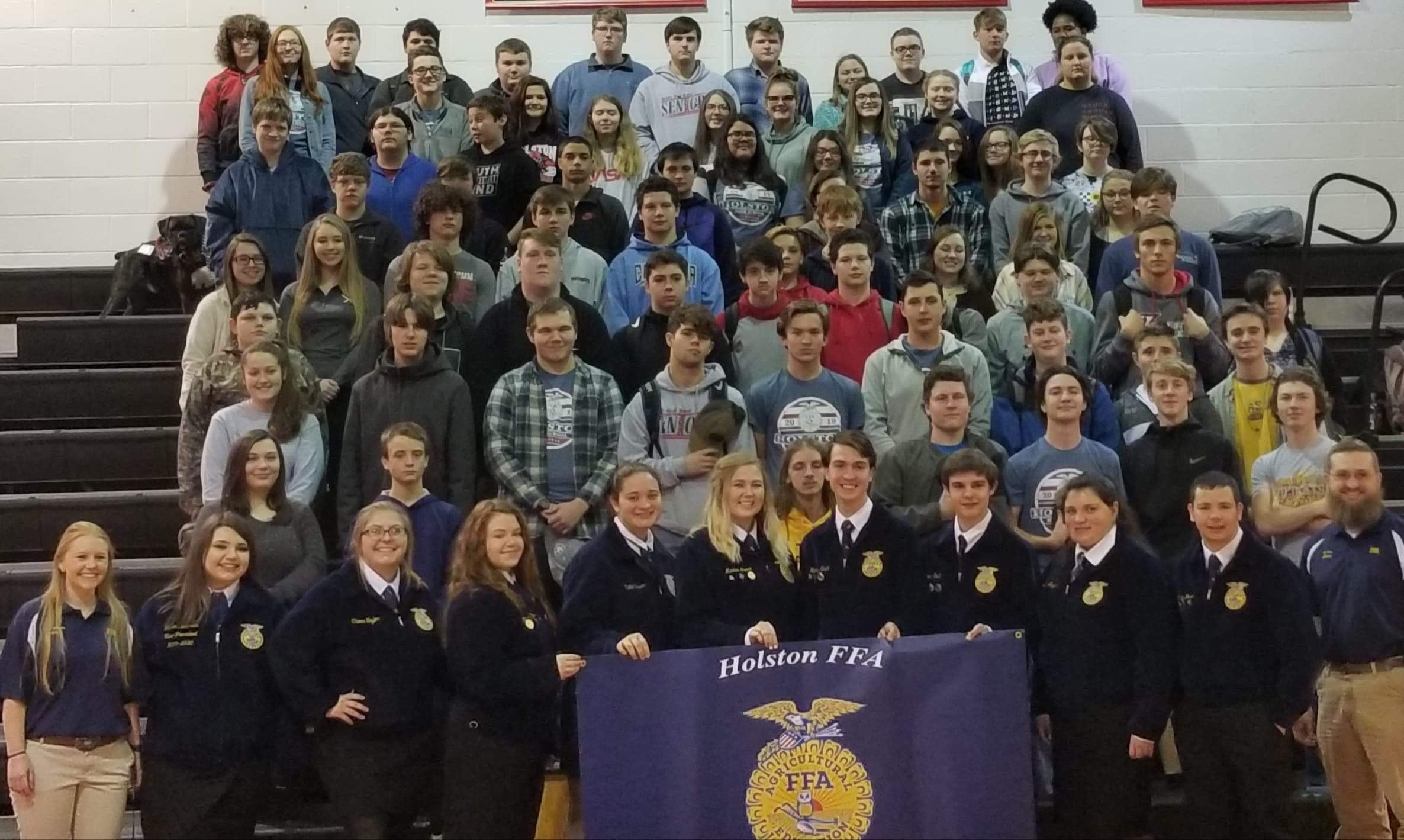 Young, Beginning, Small and Veteran Farmers
A special thank you to Kelsey Davidson, Agriculture Instructor and FFA Advisor at Holston High School in Damascus, VA for guest blogging for us during National FFA Week. 
"I believe in the future of agriculture" If you have ever taken an agriculture class in school I am sure these seven words are engraved into your mind. This statement makes up the beginning of the FFA Creed. 
While I think about the FFA Creed, the one word that pulls me in every time is - future. Future is a word that inspired me to become a teacher and it still inspires me every day while I stand in front of my students and eager FFA members. Being from an agricultural background I always assumed that everyone knew the ins and outs of one of the largest industries in the world...until I had a conversation about a hamburger. This conversation included me explaining that hamburgers come from cattle and not pigs; this is the moment I knew this world needed agriculture teachers. This hamburger conversation led me to where I am today, teaching high school agriculture and serving as FFA Advisor at my alma mater. (It also helped that I had amazing agriculture teachers along the way).
There is a future for all FFA members so this National FFA Week I am celebrating the fact that all FFA members will leave their high school career with confidence, grit, determination, and willingness to always be a student and learn every day. From agriculture mechanics, to showing livestock, to agriculture business there is a place for all students in FFA; take it from these students and FFA members:
"FFA has given me a place to find myself through competitions, public speaking and serving. I have gained so many valuable qualities through FFA; responsibility, leadership and humility are just a few to name. Every time I zip up my blue corduroy jacket I am enveloped in a sense of unity of a lifelong family that I will be forever proud to be a part of." - Madeline M. Holston High School Chapter President
"FFA has helped me better prepare myself for life after high school. FFA and agriculture classes have helped me feel more confident in majoring in Agriculture and Life Sciences at Virginia Tech." - Carson B. FFA Member
"Freshman year I was introduced into soils judging. Soils judging taught me many things and it made me fall in love with it. After I graduate I want to go to Virginia Tech and double major in Agriculture and Soil Science." - Stacy D. Holston High School Chapter Secretary
Back to Blog