Two Events, Two Weeks, Too Much Fun!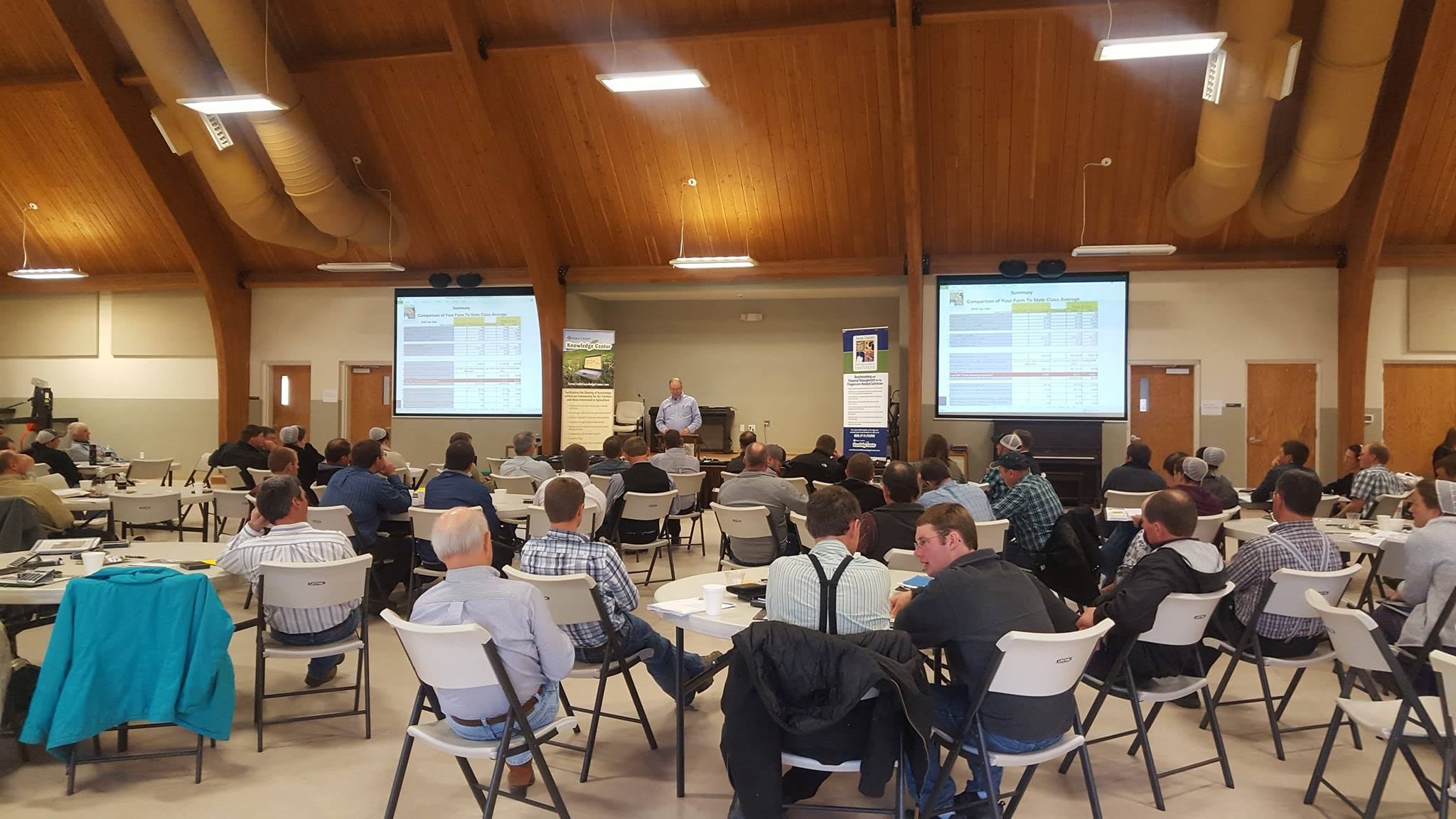 So…if you follow us on any of our social media channels, there is a good chance you saw at least one picture over the last couple of weeks of a group of people sitting in a room listening to a speaker.  That's because over the last two weeks we were pretty focused on two of our biggest annual events of the year – our Farm Management Institutes (FMI) and our Dairy Management Institutes (DMI).
These are some of our more established programs; FMI is in it's 9th year, and DMI is well over 10 years.  They are an opportunity for producers to come for a day and hear from industry leading speakers on many different topics…and also to network with other producers in the area and share successes, struggles, ideas and information.
Dr. Dave Kohl, Professor Emeritus with Virginia Tech has been the anchor of our Farm Management Institutes since the beginning and brings an energy and enthusiasm that is hard to beat, even if the economic forecasts and information he shares are not always quite as sunny.  This year Dr. Kohl was joined by Dr. Steve Isaacs, University of Kentucky, who provided a compliment to Dr. Kohl's presentation by talking about rural community dynamics, leadership and land value trends.  The more than 125 participants spent a full day with these speakers, and left with a better understanding of domestic and global economics,  business and financial planning, and the impact that our communities have on agriculture.
The Dairy Management Institutes have long provided participants, which included more than 85 dairy herds in Virginia this year, with benchmark numbers to help give perspective on where their farms are, what some of their strengths may be, and areas where they can work to improve.
Back to Blog