Advocating at Home
Knowledge Center Webinars
8-9:00 p.m. EST
Virtual
Advocating for agriculture within your community is so important, but it has also become harder to do with gathering restrictions. Also, advocating virtually has become more and more prevalent and essential in the last year.
Join the Knowledge Center as we host the 3rd part to our advocacy series. We will have speakers who will be focusing on communicating within your local and virtual communities. They will discuss how to get started, tools that are at your fingertips and even some stories from the trenches and how to come out more resilient on the other side.
Registration for the event gives you access to view the panel videos and to participate in the live panel discussion.
Schedule of Events:
May 3rd-10th - Access opens to view the panel videos
May 11th 8-9:00 p.m. - Live discussion with panel members:  Emily Solis, Morgan Messer, Callie Taylor Dayton and Jaclyn Wilson
Virtual Door Prizes will be drawn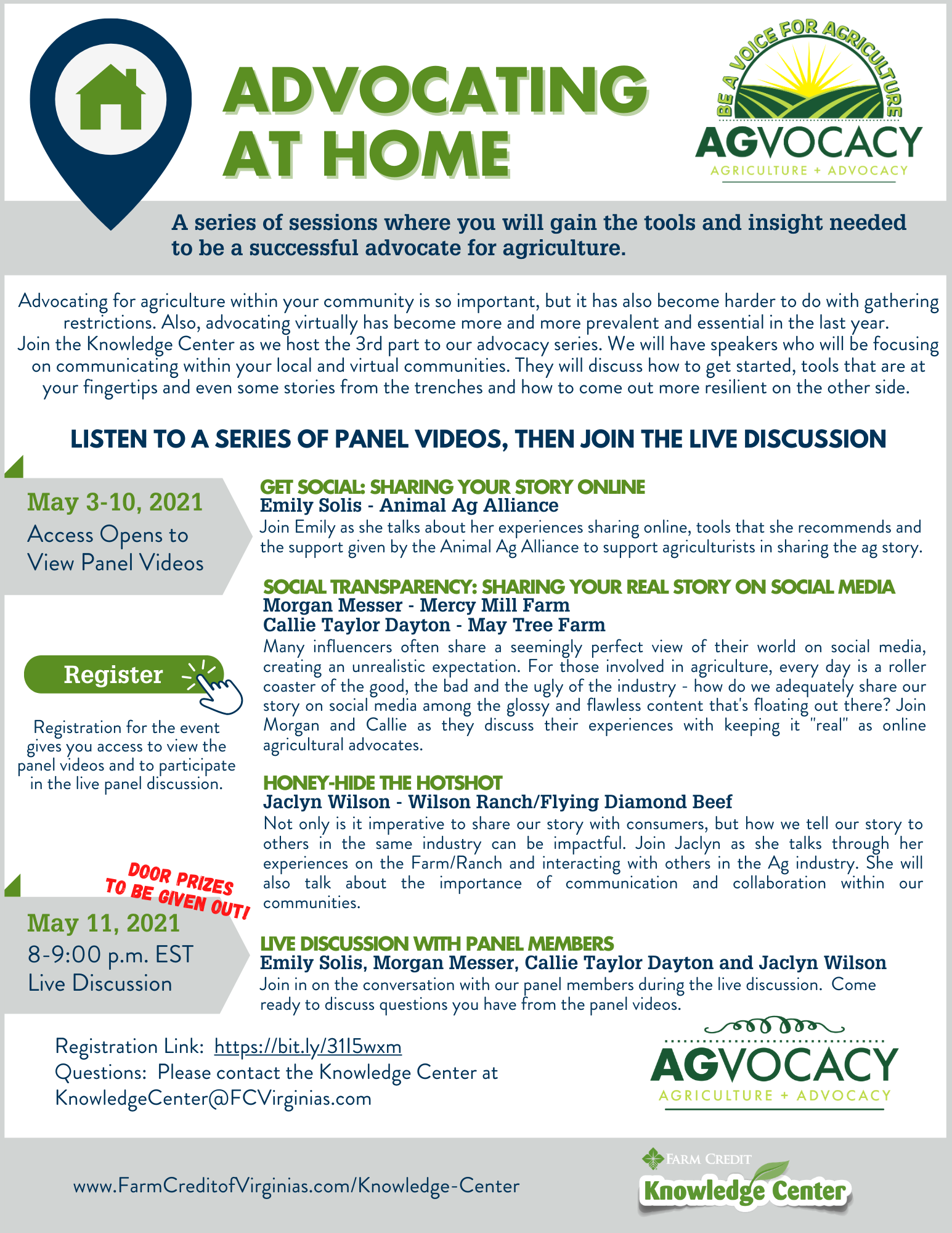 Back to Events