Beef Risk Management Interactive Discussion Panel
Knowledge Center Webinars
8:00-9:00pm EDT
Virtual
The Knowledge Center will be hosting a Beef Risk Management Panel with Dr. John Currin, Dr. Isaiah Smith, Jason Wisecarver and Andy Smith.
Each panel member will discuss methods that can be used to help manage and mitigate risk in the beef industry including topics like healthcare, nutrition, LRP and other financial tools. Registered participants will receive the informational recordings prior to the live interactive discussion panel.  Participants can submit questions prior to the event or ask them during the live discussion.
October 13th - Registered participants receive link to view the informational recordings.
October 19th - Participant questions are due. Submission link will be provided.
October 20th 8:00-9:00pm - Live interactive panel discussion between speakers and participants.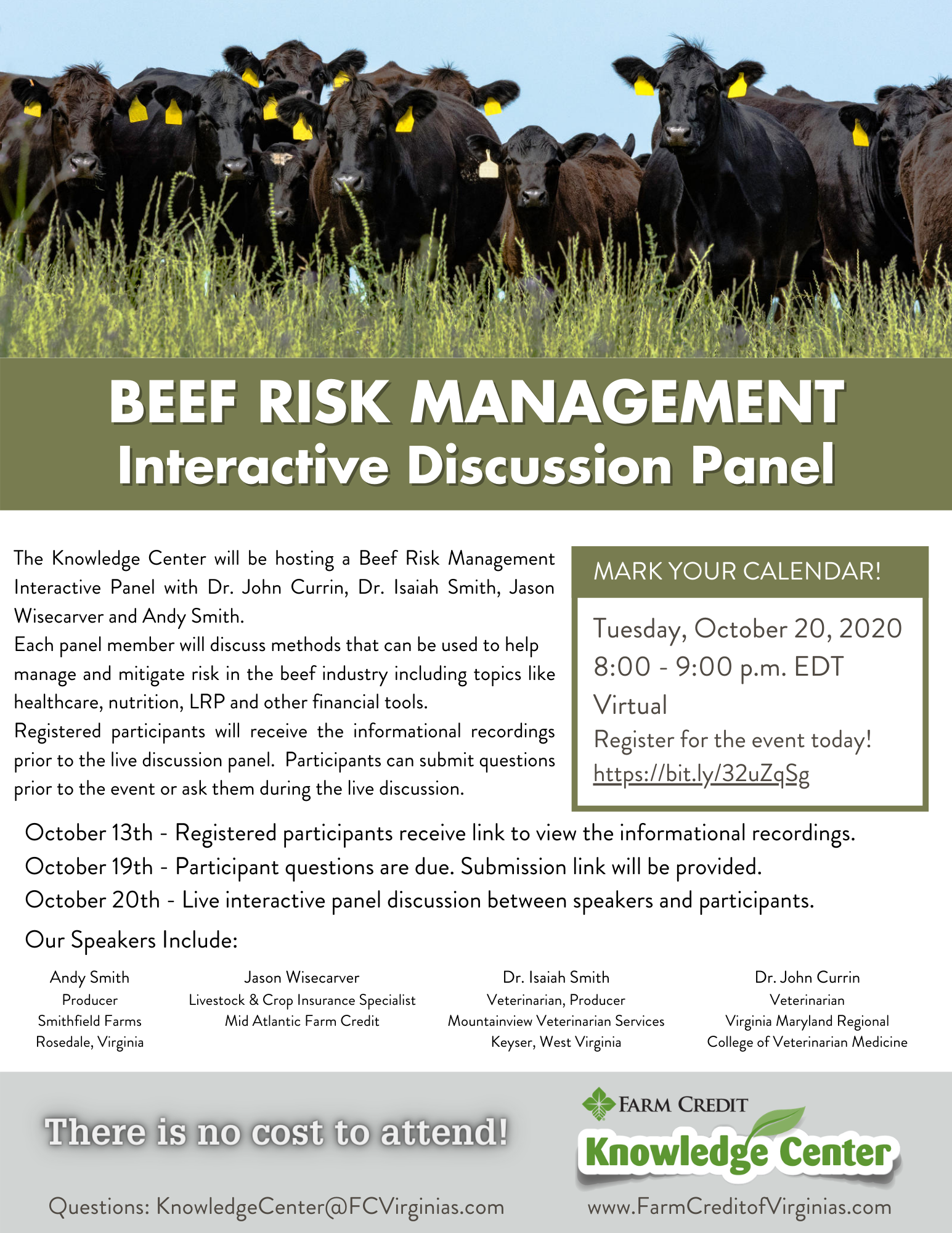 Back to Events