Dairy Management Institute
Other
9:30-11 a.m. EST
Virtual
Do you operate a dairy in the Farm Credit of Virginias footprint?
The Dairy Management Institute (DMI) may be for you. This long-standing annual program is available to Farm Credit and non-Farm Credit customers.
DMI is a benchmarking and financial management program. Participating herds will find out how their operation compares to other dairy herds across the state and surrounding area.
DMI will take place virtually on March 22nd & 23rd from 9:30-11am. One session will be a review of the data, the other session will feature Rob Goodling, Extension Associate at Penn State.
All information is kept confidential.
This program is free and many find it to be an integral part of their business management.
Interested in becoming a part of the Dairy Management Institute? Please contact the Knowledge Center at KnowledgeCenter@FCVirginias.com. We will get you registered and will send you a packet for data completion.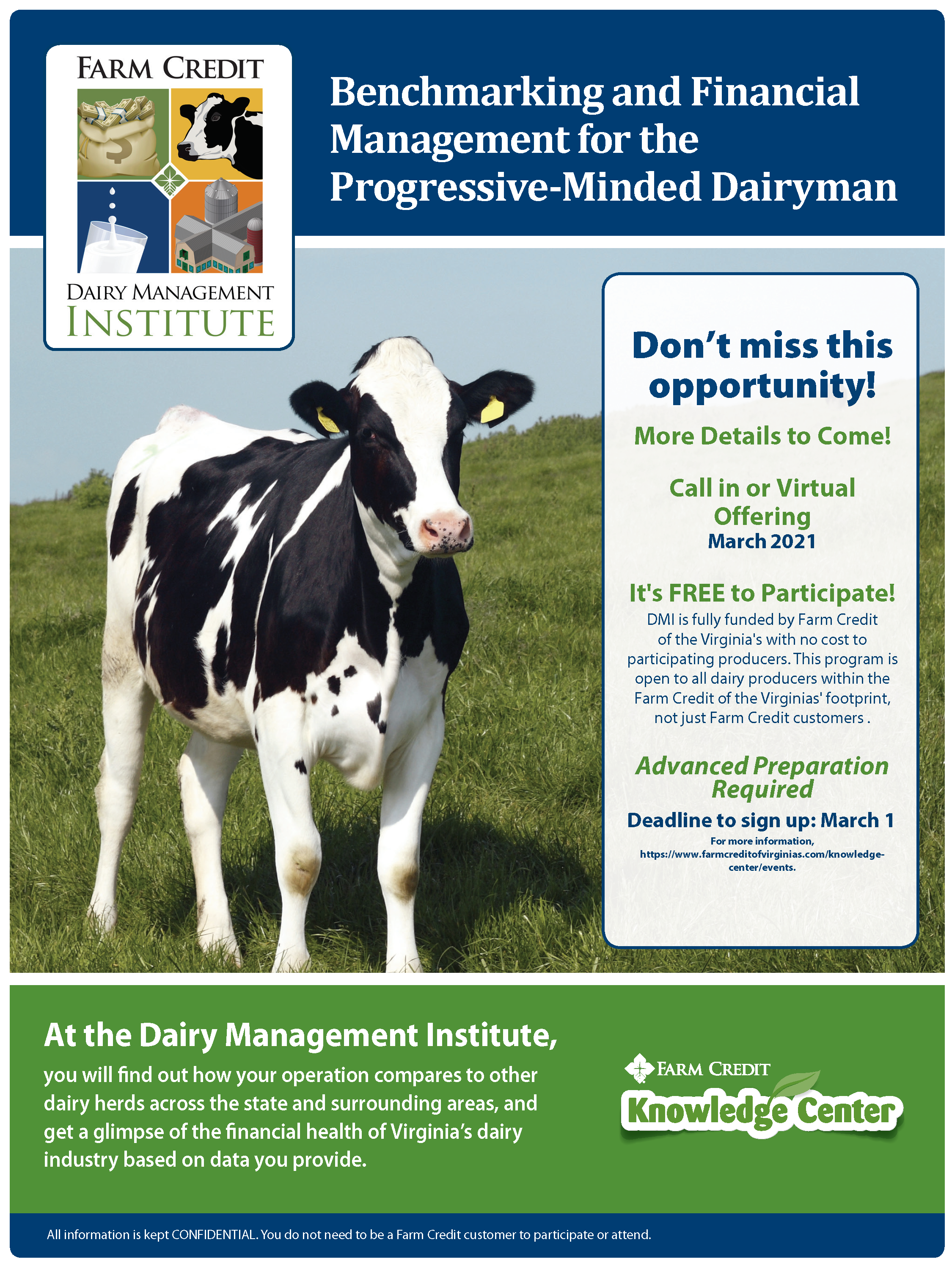 Back to Events