Farm Management Institute
Knowledge Center Webinars
9-10:30am EST
Virtual
Agriculture Today: It Is What It Is… 
What Should We Do About It?
The agricultural economic downturn is in the seventh year and counting. Most in the industry are facing razor thin margins combined with increased volatility in the economic environment. This results in massive changes in the structure of agriculture and rural communities. Tune in for our virtual Farm Management Institute to discuss the following:
-What is the state of the trade agreements and the short and long-term implications to the bottom line?
-Where are interest rates, land values, and trends leading the industry?
-How can one adjust strategies and tactics to cope and survive in this environment?
One must have the business intelligence and street smarts to be successful. This session will discuss the assessment of management IQ that often places one in the top third or bottom third of profitability. We will discuss the financial and business management characteristics that one must focus on in planning, strategizing, executing and monitoring for 2021 and beyond.
NEW this year...Ticket holders will receive access to an additional special event offering.  More info to come.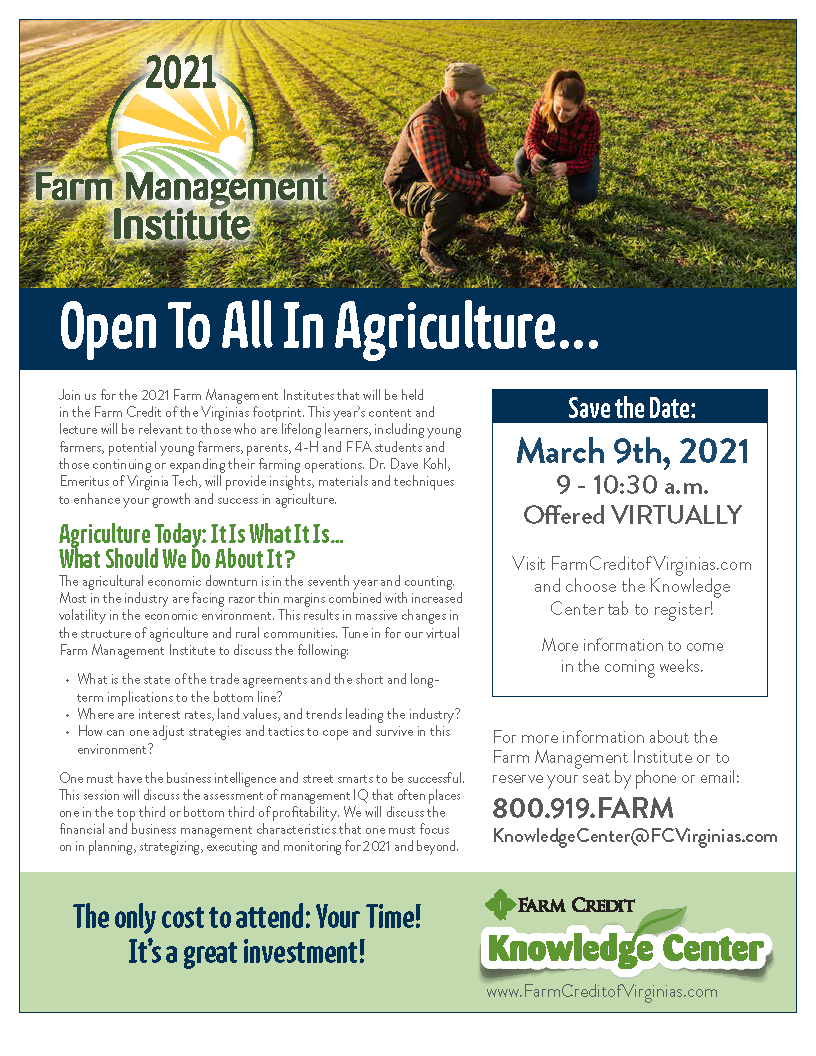 Back to Events