Introduction to Beekeeping
Knowledge Center Webinars
9-10:30 am EST
Virtual
Interested in Beekeeping and don't know where to start? Join us as we welcome Eric Grandon for an Introduction to Beekeeping! Eric will cover the basics to give you what you need to get started. Participants will also see what happens during an actual hive inspection. You will leave this webinar armed and ready!
Topics:
Who's in the Hive?
What's a Hive?
Where do I get bees?
How much will this cost me?
What do I do after getting my bees in the hive?
Eric Grandon is the Owner/Operator of Sugar Bottom Farm, a Veterans to Agriculture farm in central West Virginia. Eric has 8 years of Beekeeping experience, has completed a 2 ½ year Honey bee apprenticeship and is one of the two certified instructors for the West Virginia Department of Agriculture.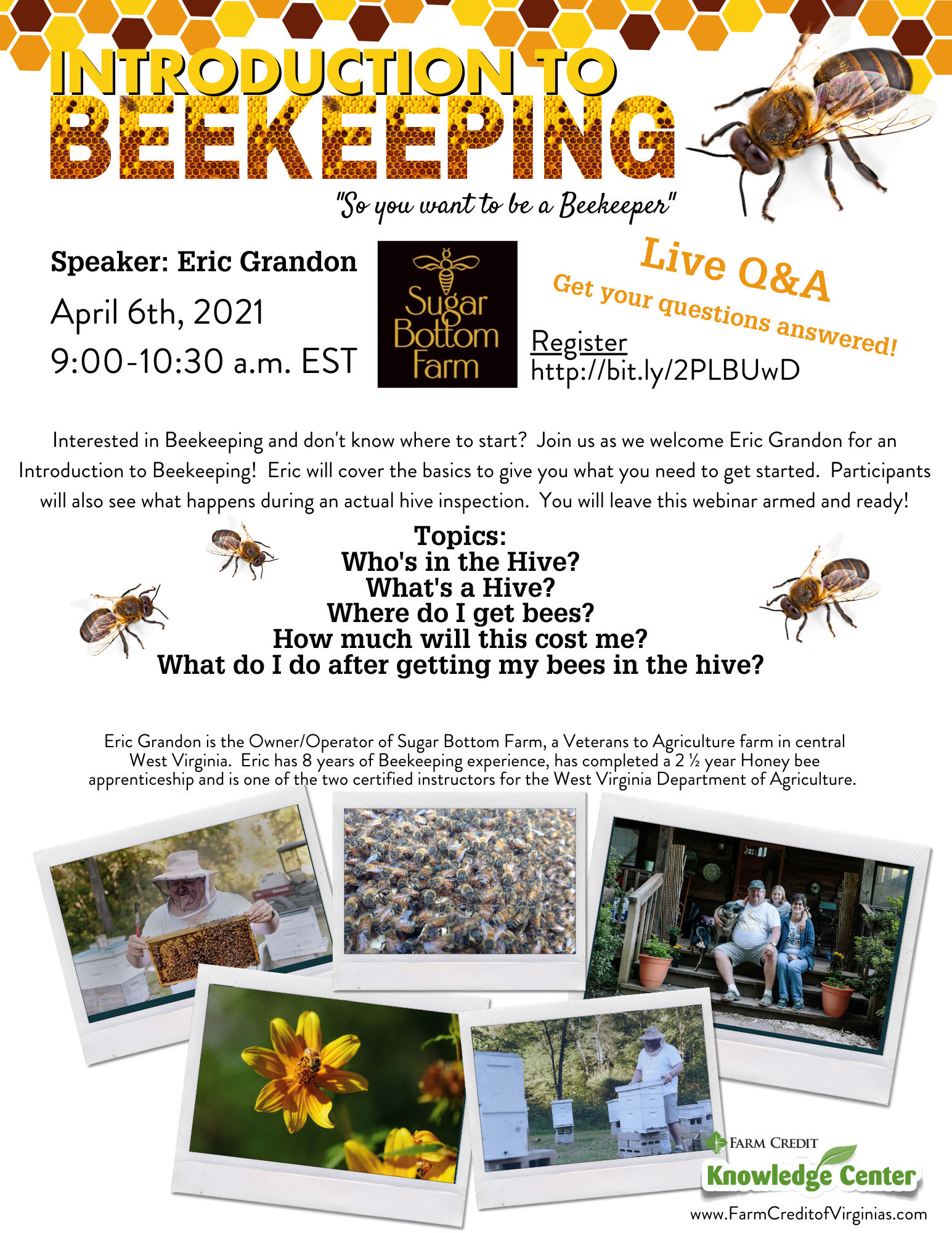 Back to Events