Farm Credit of the Virginias Announces Brad Cornelius to CEO Position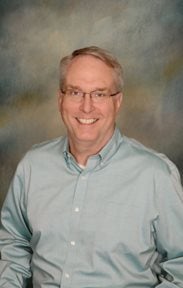 Farm Credit of the Virginias (FCV), a regional lending cooperative institution, announced that former Chief Credit Officer (CCO), Brad Cornelius, would assume the Chief Executive Officer (CEO) role effective July 15, 2020. Cornelius brings a wealth of experience to the role including more than 20 years serving and leading AgFirst district cooperative lending efforts.
Cornelius began his tenured career with the Farm Credit System at AgGeorgia Farm Credit where he served as Loan Officer, Branch Manager, and then Regional Lending Manager. From there, he advanced to CCO of AgChoice Farm Credit in Mechanicsburg, Pennsylvania. Cornelius went on to serve as CEO of Cape Fear Farm Credit in Fayetteville, North Carolina, before joining the FCV senior leadership team last June as CCO. 
"The board of directors is thrilled to announce Brad Cornelius to the CEO role. We conducted a focused executive search process and interviewed a host of qualified candidates, although none checked all the boxes for us to the degree Brad did." said Donna Brooke-Alt, Chairperson of the FCV Board of Directors. 
Brook-Alt continued, "Brad joined our senior leadership team last year with more than 20 years of experience in the Farm Credit System. Having someone with his track record of proven leadership, background in agriculture and complex credit analysis experience at the helm of our institution is exciting! These qualities, coupled with his familiarity with our association and team members, will serve him well as we continue to provide our customer-owners the highest degree of service and support."
In response to what he looks forward to bringing to the CEO role, Cornelius shared, "I am humbled and blessed to serve Farm Credit of the Virginias as CEO. We will continue to strive towards continuous improvement so that we are best able to serve our customer-owners. I'm especially mindful that our mission to support our members, farmers, and our rural communities, is more important now than ever. It is my utmost intention that Farm Credit remain an engaged partner for agriculture and our rural communities."
Cornelius grew up in Cartersville, Georgia. He received his Bachelor's degree in Agricultural Economics from The University of Georgia, and went on to complete an MBA in Finance from Georgia State University. Additionally, he is a graduate of the Southeastern Ag Lending School at Clemson University.
View his introduction video here: https://youtu.be/UmW0k-mlmvM
---
About Farm Credit of the Virginias 
Farm Credit of the Virginias provides over $1.8 billion dollars in financing to more than 11,000 farmers, agribusinesses and rural homeowners throughout Virginia, West Virginia and western Maryland. Farm Credit is a cooperative capitalized largely through investments made by farmers, ranchers and the rural homeowners and businesses that borrow from them. In fact, as part of a nationwide network they are the largest single provider of agricultural credit in the United States and have been for over 100 years.  Farm Credit helps maintain and improve the quality of life in rural America and on the farm through its constant commitment to competitive lending, expert financial services and for facilitating and sharing knowledge and resources through the Farm Credit Knowledge Center. For more information, visit www.FarmCreditofVirginias.com.
Back To News