Ready to kick-start your farming operation? 
As leaders in agricultural finance, we understand the unique challenges that young and beginning farmers face when starting a new agricultural endeavor. That's why we developed FarmLaunch, a program to support those who:
Are young operators of 35 years or less.
Have less than 10 years of farming experience.
Are military veterans or reservists entering the agricultural industry with limited financial resources.
We provide access to financing, educational resources and mentorship to aid the development of sound business practices and a lasting relationship with a trusted lender.  With FarmLaunch, you'll receive the most up-to-date information on learning opportunities and educational resources offered by the Farm Credit Knowledge Center to help further your farm business. You MAY even qualify for more flexible credit approval standards and loan terms. We are committed to the next generation of agricultural leaders and entrepreneurs and we are ready to help you grow. 
Check out the program flyer and give us a call at 800-919-3276 (FARM) to get started!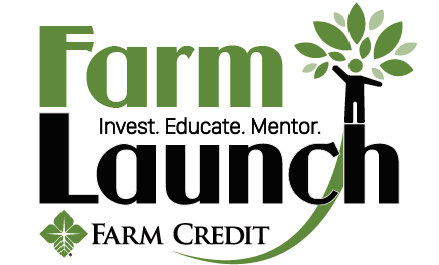 Loan Officer Perspective
"FarmLaunch allows Farm Credit to start forming relationships with promising young and beginning farmers who are just building their operations, and for some, their credit history. We're able to establish a solid foundation with producers who may not otherwise qualify for a loan."
Becky Ramsey, Branch Manager (Culpeper, VA)