Agribusiness Loans
We offer loans for other diverse segments of our agricultural community that keep the industry going strong. Our agribusiness loans include funding for product marketing, processing of goods, agriculture-related businesses and much more.
General Agribusiness

We understand the multi-faceted demands of agribusinesses and we're prepared to meet your credit needs, including:

Agricultural commercial and industry buildings and real estate
Acquisitions and ownership transfers
Real estate loans
Vineyards, orchards and many other industries

Forest Products

We have a variety of loans and leases to finance all segments of the timber industry, including:

Working capital for inventory, receivables and timber
Timber and timberland acquisitions
Machinery and equipment, dry kilns and storage buildings

Green Industry

We have a wide variety of lending solutions to cover the green industry, including:

Greenhouse construction and expansion projects
Operating lines of credit
Nursery stock, liners, containers and trays

Ag-Related Business Loans

The agribusinesses and agricultural cooperatives that provide services to farmers are an important part of our rural communities. Our loan officers are available to meet and discuss a customized loan package that will meet your immediate and future agribusiness needs.

Eligible services we can offer agribusiness loans for include, but are not limited to:

Marketing services
Processing operations
Crop spraying
Fertilizer application
Custom harvesting
Grain drying and storage
Livestock breeding
Veterinary services
Hauling for farmers
Farm Credit of the Virginias Agribusiness Lending Team
Bruce Lawson, Relationship Manager (General Agribusiness)
Dustin Bowman, Agribusiness Regional Sales & Lending Manager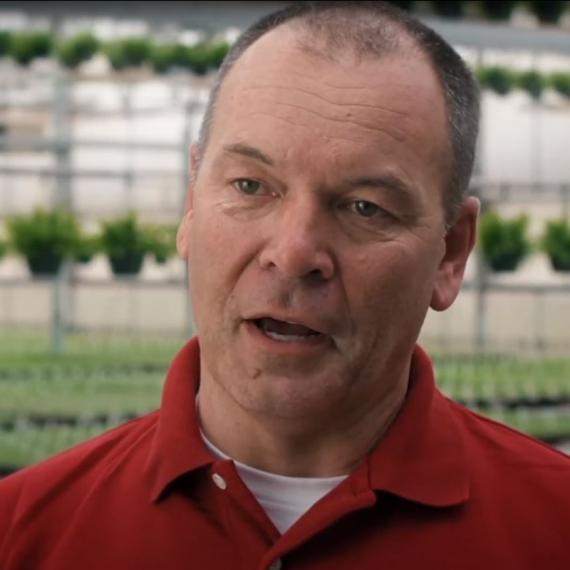 Watch Video
Customer Perspectives
"I would definitely recommend Farm Credit to anyone within our industry. They have been a joy to work with. We've purchased property, structures and equipment. Farm Credit has never failed us."
Scott Barnitz, Bob's Market and Greenhouses (Mason, WV)