Virginia Agricultural Community Supports Rural Kentucky through The Farm Ministry
The Farm Ministry leads efforts of Virginia s agricultural community to support rural Kentucky residents and agricultural producers following the devastation that occurred from tornadoes in early December.
A wide variety of Virginia-sourced goods are being donated to rural Kentucky communities through The Farm Ministry program on Wednesday, December 22nd through a partnership with the Kentucky Dairy Development Council. Items to be donated include (est): 10,000 pounds of ready to eat poultry products, 5,000 pounds of fresh cheese, 5,000 pounds of fresh beef hamburger, 1,000 gallons of whole milk and 500 gallons of chocolate milk in addition to several other donations.
Businesses that have already committed to supporting the efforts of these contributions to those affected by the tornadoes in Kentucky include:
Rockingham Cooperative
Culpeper Farmer s Cooperative
Homestead Creamery
Dietz & Watson
Virginia Poultry Growers Cooperative
Farm Credit of the Virginias
Burner s Beef
Simmons Heritage Farms
Innovative Food Specialists
Westway Feed Products
Rockingham Farm Bureau
Several other businesses & community organizations
"We re supplying cheese that comes from cows in Kentucky, while also supporting local dairymen that were in the tornadoes path. That is in addition to the contributions made from across several agricultural industries in Virginia sending Virginia made products to support our fellow farmers in the true spirit of The Farm Ministry s core principle - people helping people." - Keith Turner, Farm Ministry Lead & Rockingham Cooperative Feed Division Manager
Contributions of funds and resources are being pooled from across seven different agricultural industries, from states as far as Utah & Texas, and sourcing food products from some of the best that Virginia has to offer to aide rural Kentucky in the rebuild of their communities and agricultural industry.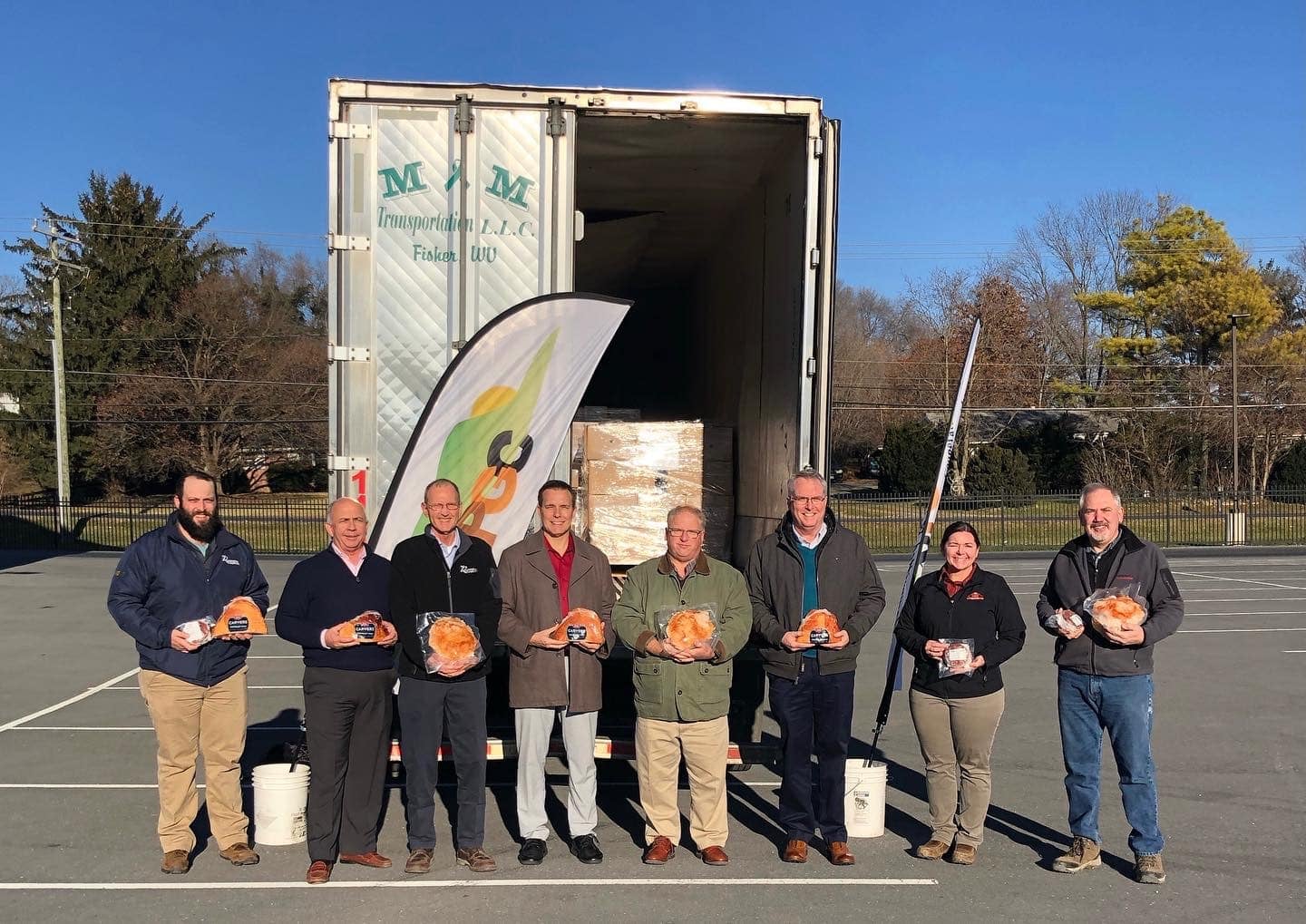 About the Farm Ministry
The Farm Ministry, whose mission is to connect agricultural producers with those less fortunate in the communities they live in, first began operating its mission in 2017. The Farm Ministry is a mission officially endorsed and sponsored/supported by Rockingham Cooperative s Senior Leadership and Board of Directors. More information about The Farm Ministry can be found at www.thefarmministry.org
About Farm Credit of the Virginias
Farm Credit of the Virginias provides over $2 billion dollars in financing to more than 12,000 farmers, agribusinesses and rural homeowners throughout Virginia, West Virginia and western Maryland. Farm Credit is a cooperative capitalized largely through investments made by farmers, ranchers and the rural homeowners and businesses that borrow from them.  In fact, as part of a nationwide network they are the largest single provider of agricultural credit in the United States and have been for over 100 years.  Farm Credit helps maintain and improve the quality of life in rural America and on the farm through its constant commitment to competitive lending, expert financial services and for facilitating and sharing knowledge and resources through the Farm Credit Knowledge Center. For more information, visit www.FarmCreditofVirginias.com.
Back To News