Ag Biz Participants Graduate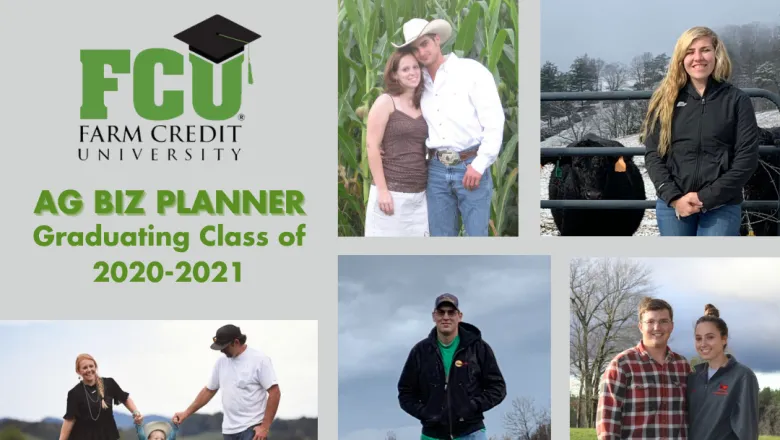 Young, Beginning, Small & Veteran Farmers
All the hours, all the effort, all the conversations and all the brainstorming came to culmination two weeks ago with the virtual Ag Biz Planner Final Conference and Graduation. Farm Credit of the Virginias had their 2020-2021 class represented with 13 participants and 8 mentors.
Journey Through Course Materials
This graduation was the final step in an intense five-month journey – participants started this course at the end of August and have been working through 10 online modules, quizzes, class exercises and more.  Their modules covered topics from setting goals to financial sheets and from contingency plans to personal finance.  As they worked through the course they also developed a business plan for their agriculture operation, and will have the opportunity to share their business plan with Dr. David Kohl and Dr. Alex White for feedback.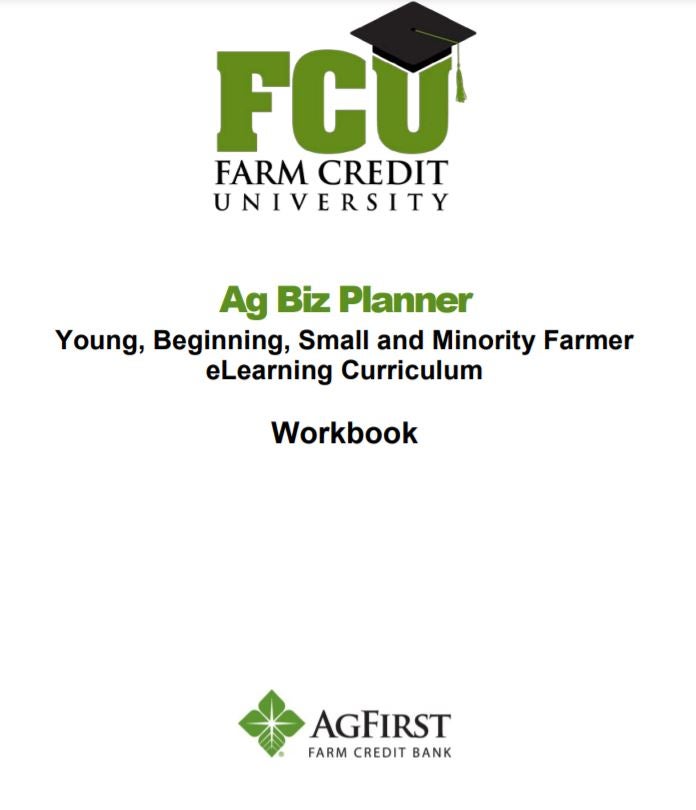 Multiple Farm Credit Associations Represented
This year's Ag Biz Planner class officially graduated two weeks ago when they participated in the virtual conference and had the chance to virtually visit with other Ag Biz Planner participants from several other Farm Credit Associations.  Participants had an opportunity to hear from dynamic speakers including, Dr. Alex White and Dr. David Kohl.  Topics included transition planning, personal finance, agriculture economics, and more – and the participants were able to put these lessons and skills to work as they interacted virtually with other graduates from across Virginia, West Virginia, North Carolina and South Carolina.  This year's class, represented by multiple Farm Credit Associations, showcased the incredible diversity in agriculture – there were heritage farms, vegetable farms, grain producers, beef cattle operations, and dairy operations.
Participant Efforts Commended
We commend our participants for taking the step to further develop their operations, explore new commodities and develop new businesses during a time of uncertainty in efforts to set themselves up for future success. These participants navigated through the program, participated in a variety of virtual calls, hosted Knowledge Center and Loan Officer mentors during farm visits, and navigated through a variety of decisions to develop plans for their businesses.
Congratulations to this year's class!! We look forward to seeing how their operations continue to develop.  If you are interested in participating in the Ag Biz Planner course, or know someone who is, please feel free to reach out to Sarah Scyphers at sscyphers@fcvirginias.com.  Applications will go out in May and are generally due early July.
Graduating Class of 2020-2021
Participants, from left to right.  Jack and Christy Kerr, Megan Conley, Ryan and Kelsey Davidson, Alex Miller, Hunter and Kristin Watkins, Sawyer and Morgan Messer, Michael and Kari Sponaugle and Adam Lowe. Read more about the participants and watch video highlights.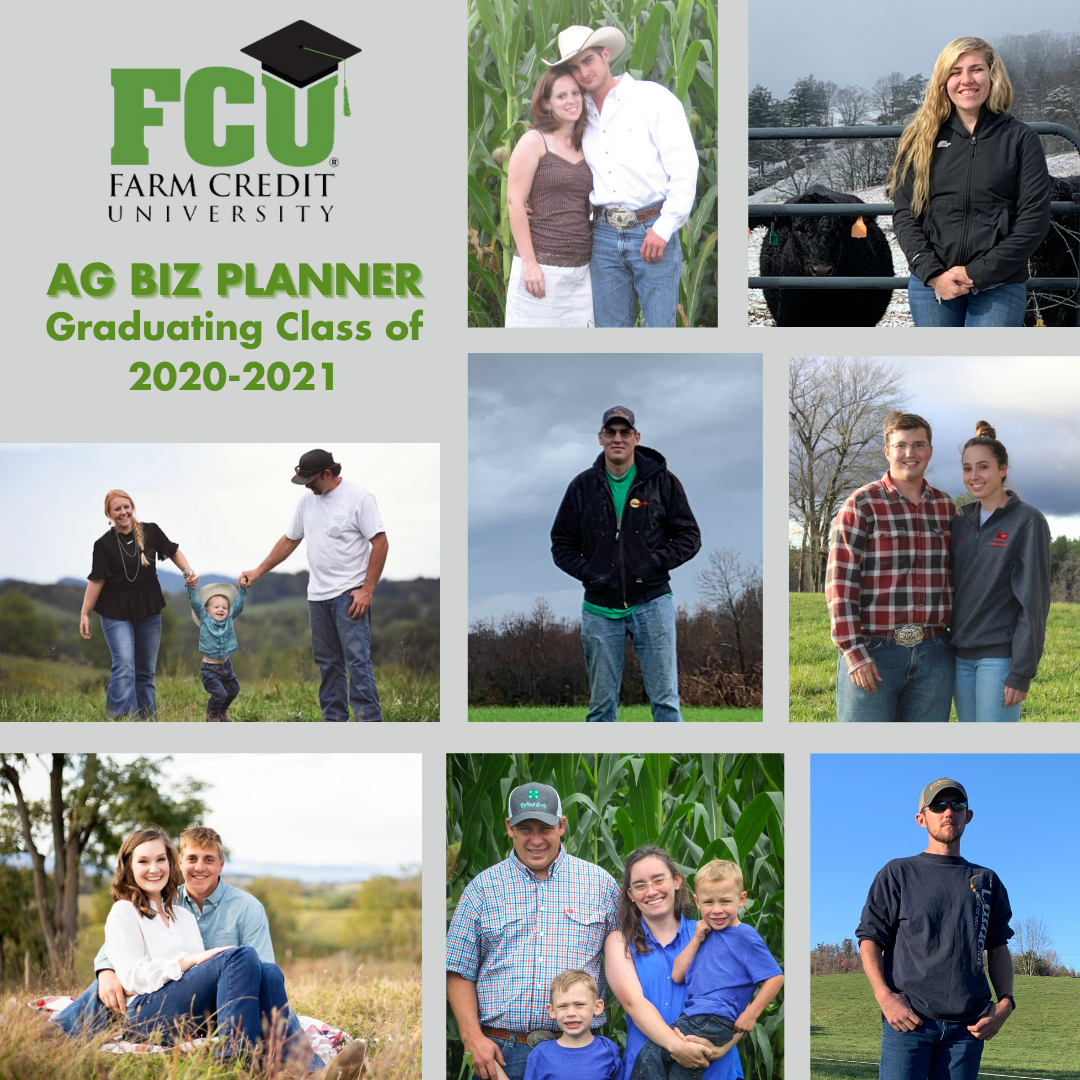 Back to Blog