Bob's Market & Greenhouses (Mason County, WV)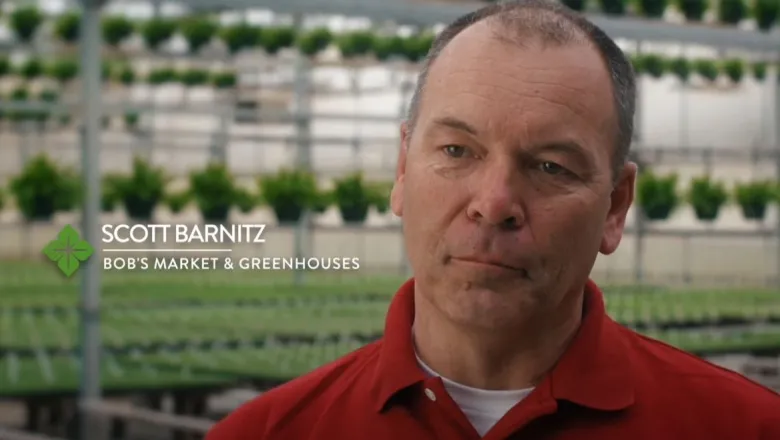 Ag & Culture Video Series
Bob's Market & Greenhouses was founded in 1970 by Robert "Bob" Barnitz and his wife, Corena. The business started as a roadside market selling fresh produce. Now in its 50th year of operation, Bob's Market is a major specialized young plant producer, in addition to shipping finished product across the country. The Barnitz' maintain more than a million square feet of growing space. The business, now owned and managed by Bob's five adult sons and their families, operates through four wholesale market locations and two production and distribution locations.
Two of Bob's sons, Scott and Bobby Barnitz, are featured in the Ag & Culture video, in which they discuss the history of their business, the life cycle of their products from seedling to customer, the rewarding nature of their industry, some challenges they've faced, and most importantly, the role of family and community in their business.
Learn more about Bob's Market & Greenhouses: https://www.bobsmarket.com/
About the Ag & Culture Video Series
The Ag & Culture video series provides viewers a behind-the-scenes glimpse of farming in our footprint. The videos are intended to share the stories of the hard working farm families that make up the agriculture industry, in addition to shedding light on a given commodity or hot topic in agriculture, like conservation, agricultural technology advances, etc. The individuals featured in the series are not only strong advocates for agriculture and engaged rural community members, but also Farm Credit customer-owners. Each producer featured in the series leverages Farm Credit's cooperative structure and flexible financing to meet their operational goals.
Back to Blog