Discover Farm Facts and Celebrate National Farm City Week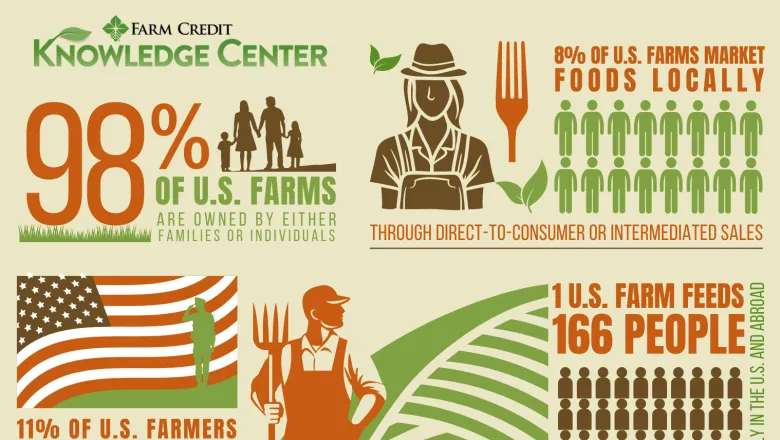 Agricultural Advocacy
Other
As we plan to gather with friends and family for the holidays, we celebrate the farmers and ranchers for the abundant bounty they provide us. National Farm City week also takes place during the week of Thanksgiving each year. Back in November of the year 2010, the President of the United States proclaimed the week of Thanksgiving as National Farm City Week. The Presidential Proclamation was set to formally recognize the multitude of contributions farmers and ranchers make toward furthering the health and well-being of our country (whitehousearchives.gov).
Currently one U.S. farm feeds 166 people annually in the U.S. and abroad. The global population is expected to increase by 2.2 billion by the year 2050, which means the world's farmer will have to grow about 70% more food than what is currently produced (www.fb.org).
Additional Farm Facts
Everyone, in one way or another, is a consumer of products derived from the agriculture industry. That could be any product that falls under the definition of food, fuel and fiber. The connection between consumers and producers is strengthened through the availability of farmers markets, community supported agriculture (CSAs), agritourism, community gardens and school programs. The connection can continue to build when we keep in mind the following tips:
During National Farm City Week, we must take pause and show thanks to the generational family farms and the new and beginning farmers that work 365 days to produce the products we love and enjoy.
Back to Blog