Employee Spotlight: Anthony Watson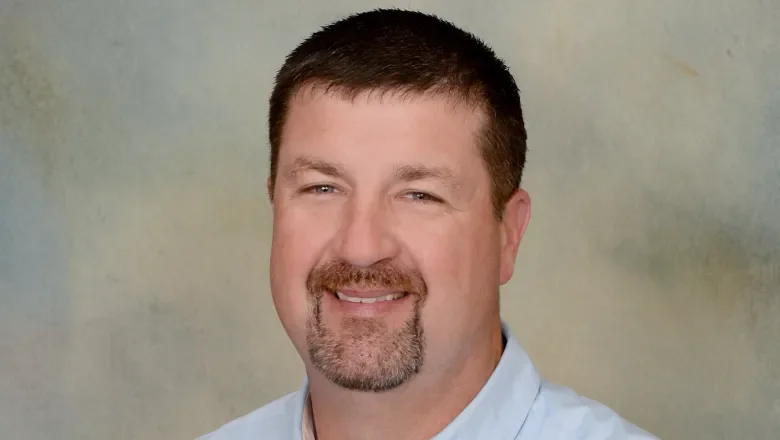 Location: Wytheville Branch
Job Title: Loan Officer 
Tenure: 8 years
Briefly describe your involvement in FFA. I was an active FFA member in high school. I competed in several Career Development Events (CDE) and served as our Chapter Sentinel. Later in life, I was employed as a high school agriculture instructor for 11 years in which I served as an FFA Advisor during that time. I coached numerous CDE teams from livestock judging, meat judging, dairy judging, horse judging, creed speaking, public speaking, job interview, agriculture sales, tractor driving and agriculture communications. I also coached youth cattle working events.  
Describe your agricultural involvement. My family and I own and operate a part-time beef cow/calf operation consisting of approximately 80 mature calving cows that calve both in the spring and the fall. The cattle herd consists of both commercial and registered animals that are predominantly Simmental and SimAngus cattle. We also have a small flock of Suffolk sheep.  
List and describe any other clubs or organizations that you are actively involved in. I am involved in Virginia Farm Bureau, Wythe County Farm Bureau, Wythe County Farm Bureau Board of Directors, American Simmental Association, Virginia Simmental Association, National Cattlemen's Beef Association, Virginia Cattlemen's Association and the New River Valley Sheep & Goat Club.  
Tell us about your family. My wife is a licensed and practicing realtor in southwest Virginia. We have two children, our daughter Bailey, is a senior at Virginia Tech majoring in Animal Science. Our son Siler, is a freshman at Roanoke College where he plays basketball.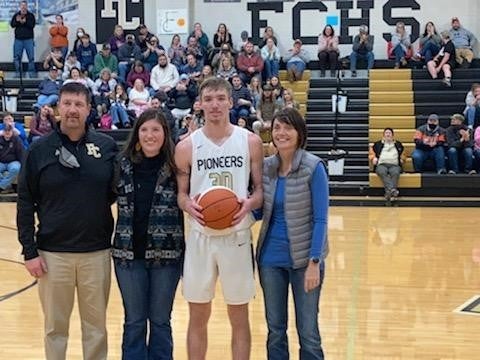 Tell us about your pets. My whole family loves dogs. We enjoy their company both at home and while we are out on the farm. We currently have a Red Heeler named "Cheerio" and a Catahoula named "Abilene". We are fond of these two breeds as we have had several during our lifetime so far.  
What is your favorite and least favorite food? Beets are my least favorite food and steak is my favorite food.
What is your favorite personal mantra or motto? "Positive energy breeds positive energy" is one of my favorite quotes because I like to be around positive people. I also try to be a positive person that people like to be around.  
What is your favorite restaurant? Crabdaddy's Seafood Grill in St. Simons Island, GA is my favorite restaurant.
Tell us about your hobbies. I have several hobbies as I enjoy spending time with family, farming, hunting, fishing and spending time on Claytor Lake. I also like watching or going to Virginia Tech football and basketball games.   
What is one random fact you'd like to share? I have been a high school boys' basketball coach for more than 15 years.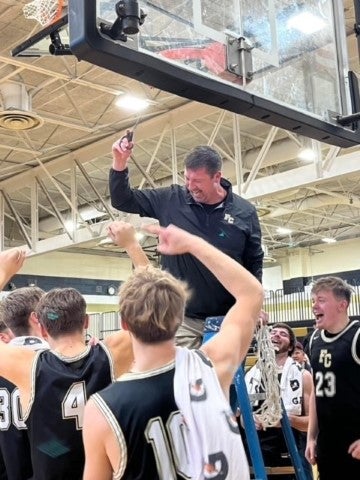 What is your favorite place you ever visited? Montana and Colorado are my favorite places I've visited for the gorgeous, wide-open country.
What was your first job? I returned to our family-owned and operated dairy farm for 2 years before becoming an Agriculture Instructor/FFA Advisor for 11 years.  
What's one accomplishment in your life that you are really proud of? I am most proud of my children. My wife and I put a lot of emphasis on family. We strive to support them in whatever they choose to do. We chose to have children young so we would have the energy to be as active as we could with them. Although they are not completely grown yet and there is still work to be done, I am very proud of them.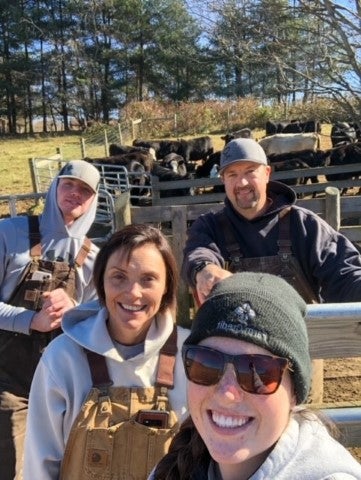 What was your dream job as a child? I always thought I would be a farmer because I enjoyed being outside, working with livestock and operating equipment.  
What is the most interesting or favorite aspect of your job? The most interesting aspect of my job is working within the agriculture industry. I tell people often that I have the privilege each day of working in the greatest and most important industry on earth! I also get to work closely with many people in the agriculture industry and you cannot ask to work with better people.  
Describe the moment you know your current role was right for you? I knew my role was right for me when I made my first loan to one of the farmers in southwest Virginia. I am an advocate for agriculture and to be able to have a career that supports the agriculture industry is very rewarding. I have always enjoyed finance as well. So, to find a career that combines finance and agriculture is definitely a win for me!  
If you weren't working at Farm Credit, what would be the most likely alternative? I would more than likely be farming full-time if I weren't working for Farm Credit.
What are your hopes for the agriculture industry? I am hopeful that our populous becomes more aware and educated on the importance of the agriculture industry. Many people do not know the impact a farmer had on the items they consume, purchase and use each and every day.
What trend do you hope makes a comeback and why? When I was a child, it seemed that everyone had Sunday lunch at their grandparents. Now, life is so hectic. Sunday is just another day to get something else accomplished. It seemed like life was so much simpler then.  
Back to Employee Spotlights