Employee Spotlight: Bobbi Loudermilk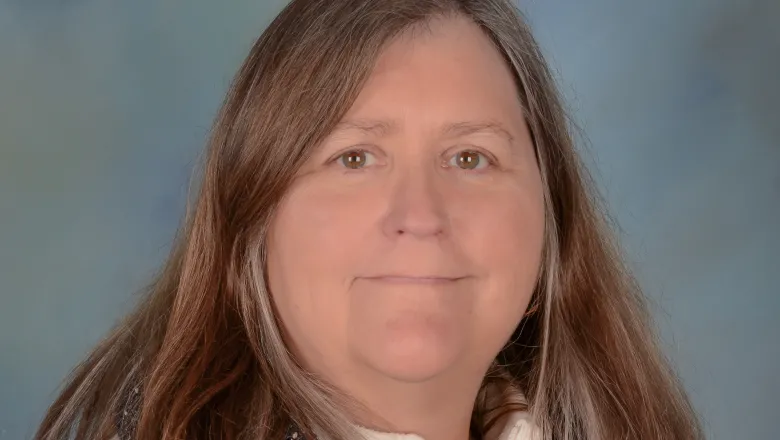 Location: Lexington Branch
Job Title: Loan Officer
Tenure: 39 years
Were you involved in 4-H and/or FFA? I grew up in 4-H and was active when my children were involved as well.
Describe your agricultural involvement. I grew up on a farm and now my husband and I have a small beef cattle operation. We own about 314 acres here in Rockbridge County, VA.
Tell us about your family. My husband, Mike, and I have been married for 42 years. Mike is retired now, but works harder than ever on the farm. We have two adult children, Michael and Mandy. Our grandson, Benjamin, is 12. 
Where did you grow up? I grew up here in Rockbridge, VA, south of Lexington, near Fancy Hill, where my dad had a small beef cattle operation. Both my parents have passed now, but we still have the farm. It has been in my family since 1889.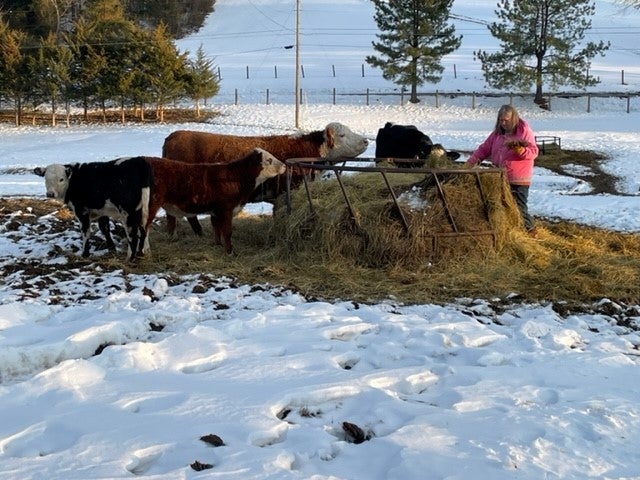 Has anyone in particular in your family had a significant impact on you? The women in my family had a significant impact on me. Around 1900, my great grandparents divorced and my great grandmother kept the farm. She had three young children- my grandfather who was nine and his two sisters. Somehow, she did it. I wish I knew more of her story and how she held on to the farm. There is still a list in the family Bible of all the things my great grandfather took when he left. My mom was a strong woman too, and a hard worker. 
What is your favorite innovation? The round baler is my favorite innovation. My dad had two girls, no boys. From the time I could keep my balance on a flat hay wagon, I either pulled the bales out of the back of a New Holland square baler or helped stack them on the wagon. I thought the round baler was the greatest invention EVER!
What is your favorite line from a movie? "You'll shoot your eye out, kid" from A Christmas Story. How many times have we heard that in our childhood?
What is your favorite song or artist? I like a variety of music from Willie and Johnny to Elton John and Credence Clearwater Revival. I heard one the other day that has sort of stuck in my mind, it goes "God is great, beer is good and people are crazy."
Favorite childhood memory? By far my favorite childhood memory is swimming in Buffalo Creek every day, weather permitting, during the summer. The creek runs through our farm and it has a great swimming hole where we still swim today. We had some great family picnics on the creek bank, too. Sometimes we would have as many as 50 or 60 people when my mom's family came. In the fall, we would make apple butter outside in the copper kettle.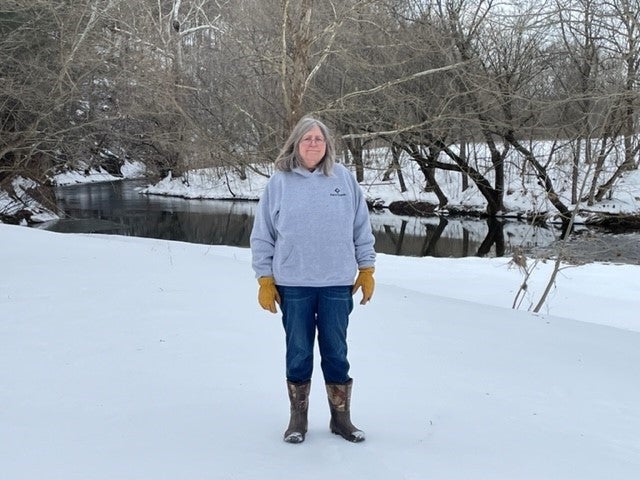 What is your favorite place ever visited? I've been to England, France, Wales and the Bahamas, as well as various places in the U.S., but my favorite so far is Maine. I like the outdoors and I loved visiting Acadia National Park and going to Cadillac Mountain to see the sunrise.
What was your first job? My first job was working part-time in the bookkeeping department at First National Exchange Bank. I later went full-time as a teller. That bank has since merged quite a few times and is now Wells Fargo.
What's your go to productivity tip or trick? Try to do your prep work. Whether it's cooking or meeting a customer in the office, try to be prepared. Make sure you have everything you need. Do what you can ahead of time and be prepared as best you can.
What was your dream job as a child? I wanted to be a pharmacist for some reason. 
Most interesting or favorite aspect of your job? I help people achieve their goals. There's nothing more rewarding than that. We have to work together to see if it is truly the right course for them and if they can afford it and go from there. If it is meant to be, it will happen. 
What is your favorite thing about Farm Credit? The customers we serve are just the best! I'm honored to get to work directly with our customers. Also, the teamwork here at Farm Credit. There are so many behind the scenes folks working to get a loan completed for our customers. It's nice that we are ultimately working for the same goal: to serve our customers.
What three words would your friends use to describe you? I asked my best friend since second grade this question. She said "resourceful, empathetic and sage". We've been besties since we were eight years old!
What would you sing at Karaoke night? "Islands in the Stream" by Dolly Parton and Kenny Rogers. I don't know why except that it's a duet and no way am I going to sing anything alone! It has a good beat to it.
What are you hopes for the ag industry? My hope is that we all continue to support those in the ag industry and those who want to make ag their career. Farmers feed the world and we all need to support them. We need to continue to educate folks about farming. Farming has more than its fair share of adversities but it can also be very rewarding. 
 
Back to Employee Spotlights