Employee Spotlight: Britainy Avellino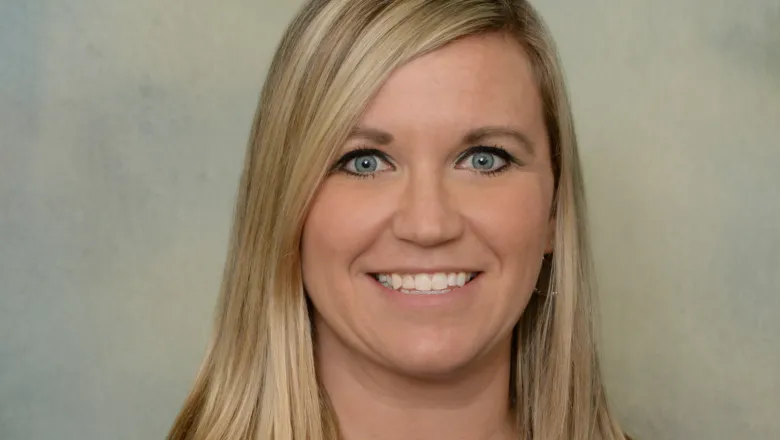 Location: Harrisonburg Processing Center
Job Title: Loan Processor
Tenure: 1 year
​List and describe any other clubs or organizations that you are actively involved in. I am a Zumba instructor at one of the local gyms in town. I have been certified and teaching for 4 years. It is my absolute passion. I love dance and music!
Tell us about your family. My husband is a Sheriff's Deputy. We have been together for years, but married for 1 year.  We have two children; Zion, age 9, who loves playing outside and video games, and our daughter Athena, age 2, enjoys exploring, animals and bossing us around. We really enjoy going on outdoor adventures and love going to the pool in the summer. We take an annual trip to Florida every summer and look forward to it all year long.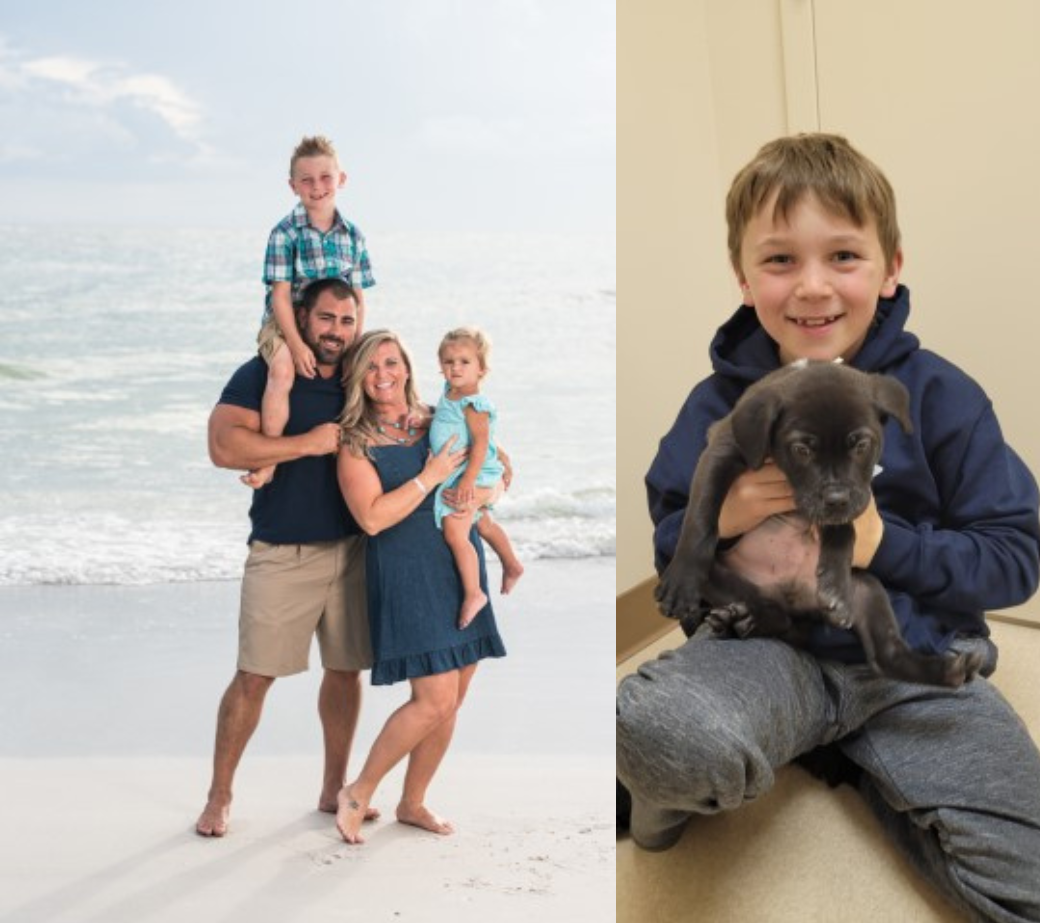 Tell us about your pets. We adopted a puppy from the Augusta County SPCA. He is perfect for us. He is a terrier mix and we named him Loki. He loves to chase the kids and chew on everything.
Where did you grow up? I was born and raised in Brown County (Nashville), IN. I was very involved in sports from kindergarten all the way up through high school graduation. I played volleyball, basketball, softball and ran track. I then switched to cheerleading in high school. The town I grew up in is an old artist colony and serves as a tourist attraction with all the local artisans: leather-workers, glass blowers, wood-workers, painters, etc. There are hundreds of shops and it has one of the biggest state parks of Indiana. 
What is your favorite and least favorite food? My favorite foods are tacos, fajitas, enchiladas and burritos. My least favorite food is baked beans.
What is your favorite blog or podcast? My favorite podcast to listen to is "The Joe Rogan Experience." I also enjoy listening to Jocko Willink and other health and fitness podcasts as well as comedy podcasts.
What is your favorite book? My favorite type of books are Sci-fi or action/mystery. I love the author James Rollins. I have enjoyed many of his books; I loved "Amazonia," "Subterranean" and "Excavation," just to name a few.
Tell us about your hobbies. I love to dance and listen to music. But with my family we love to go on hiking adventures and spend a lot of time going to different parks. I really enjoy camping and being on or near water.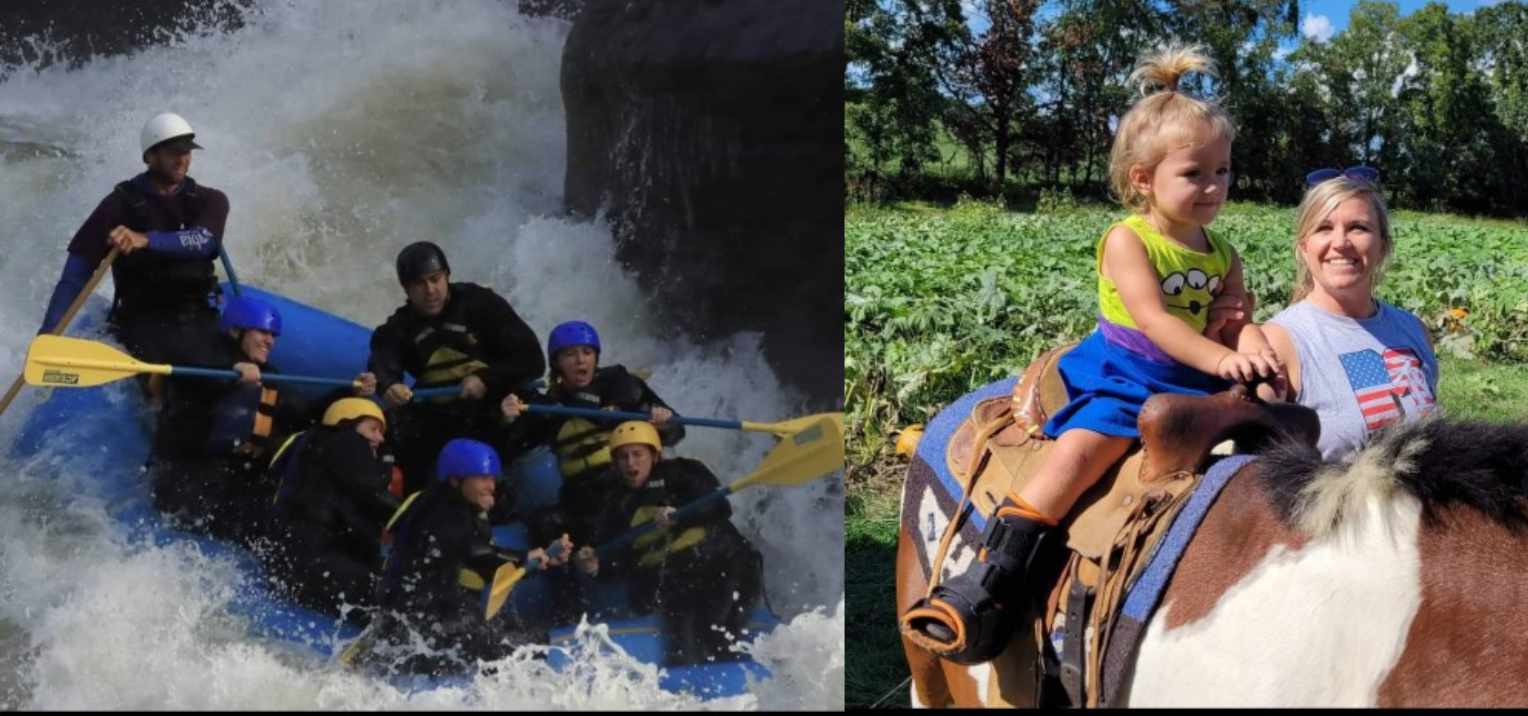 What's at the top of your bucket list? I would love to take my family to Hawaii. It has always been my dream to go there and visit. I know that my whole family would enjoy the memories from that trip for a lifetime.
What was your dream job as a child? My dream job as a child was to be a Marine Biologist. I loved animals and especially sea animals. Plus, I have always been fond of the ocean, lakes, rivers, etc.
What was your first job? My first job was as a table busser at The Hob Nob Corner Restaurant in Nashville, IN. I started when I was 14 and eventually became a server. I worked there through high school and up until I was out of college. It was a great job and one of the best restaurants in Nashville, IN.
How do you balance career and your family? Balancing family and career can be very difficult, but between my husband, our wonderful babysitter and myself, we are able to work as a team and make sure that everyone is taken care of and that we take time on the weekends to relax and spend quality time together.
What is your favorite thing about Farm Credit? I absolutely love working for Farm Credit. Everyone is so welcoming and genuinely friendly. There is little drama and the work is actually fun!
Describe the moment you know your current role was right for you? I came from a retail-oriented job prior to working at Farm Credit, so I knew after my first week that I was in love with my new job. The people, the hours, the benefits and the work I do here are all incredible. 
What would you sing at Karaoke night? I am a terrible singer, but one of my favorite songs is, "I Don't Wanna Miss a Thing" by Aerosmith. When my kids were babies, I started singing it to them at bedtime because I couldn't think of any other song. Now it has become a family favorite. 
What three words would your friends use to describe you? Three words my friends would use to describe me are friendly, always on the go and helpful.
Back to Employee Spotlights