Employee Spotlight: Bruce Harvey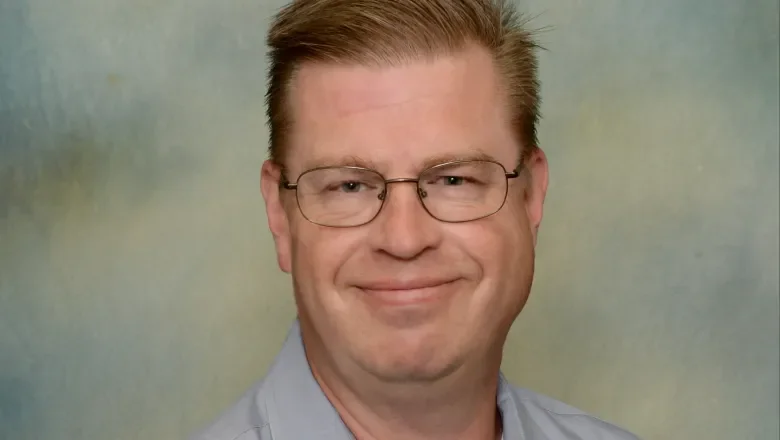 Job title: Quality Control Analyst
Location: Verona Operations Center
Tenure: 1 year
Briefly describe your involvement in agriculture, now or previously. Prior to joining Farm Credit, I prepared tax returns for local farmers for 24 years, so I became very familiar with the farming community.
Are you involved in any clubs or organizations? I am active in my church, Vision of Hope United Methodist Church, and currently serve as Treasurer.
Tell us about your family. My wife, Lisa, and I have been married for 14 years. I have one stepdaughter, Lexi, and she is engaged to her fiancé, Blain (pictured below).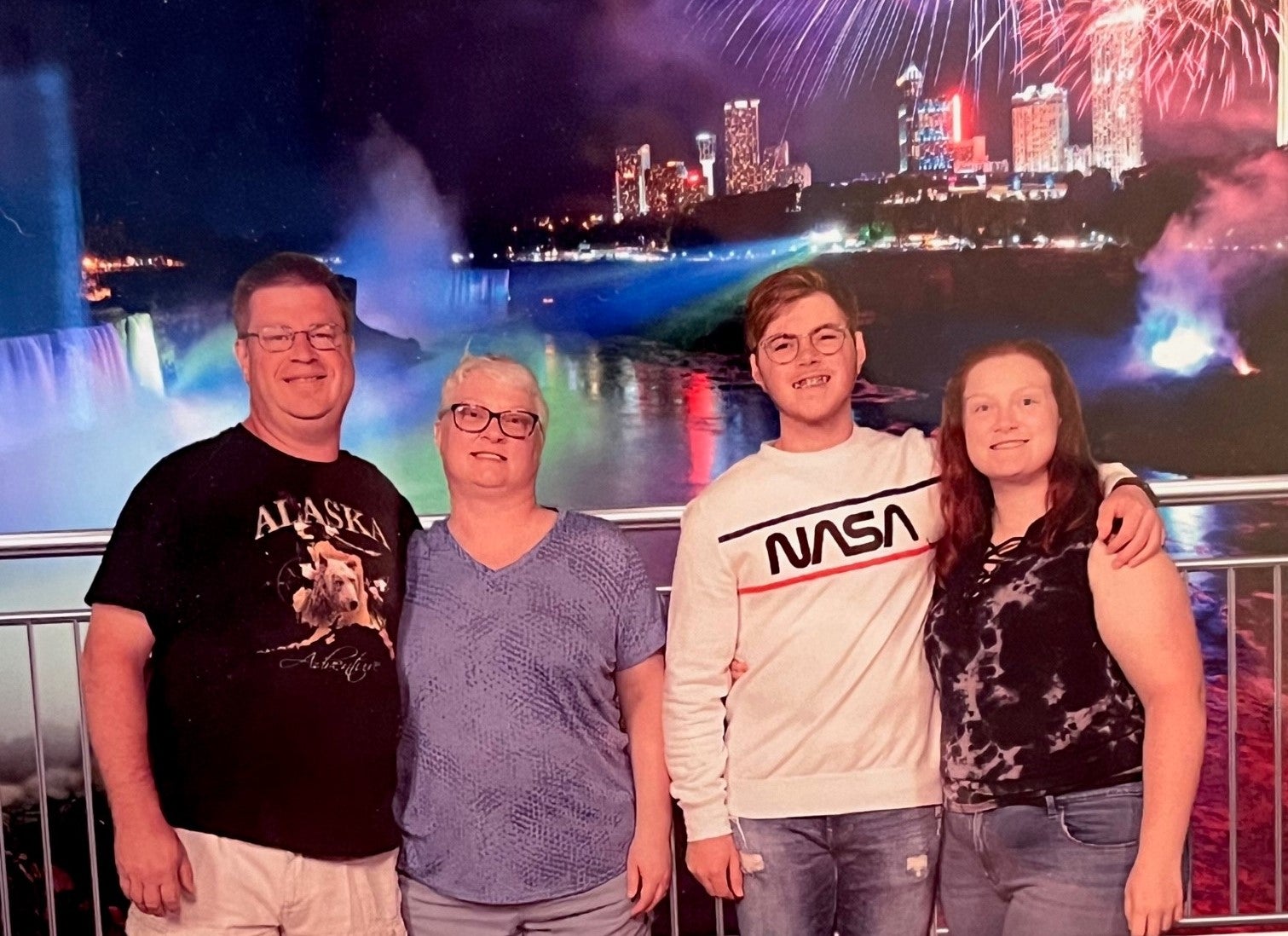 Tell us about your pets. We have five cats, ranging from four to eight years old, as well as one dog who just turned one year old. This explains the name of our home Wi-Fi network: Cathouse. 
What is your favorite book? My favorite book is 'Never Give Up' by Tedy Bruschi (Yes, the former linebacker for the New England Patriots). I was in the airport in Richmond when I got to the part that described the medical issue he had. I literally broke down waiting at the gate because what he described was word-for-word the same thing that I went through with just one exception; it gave me a newfound drive to overcome the obstacles in my path.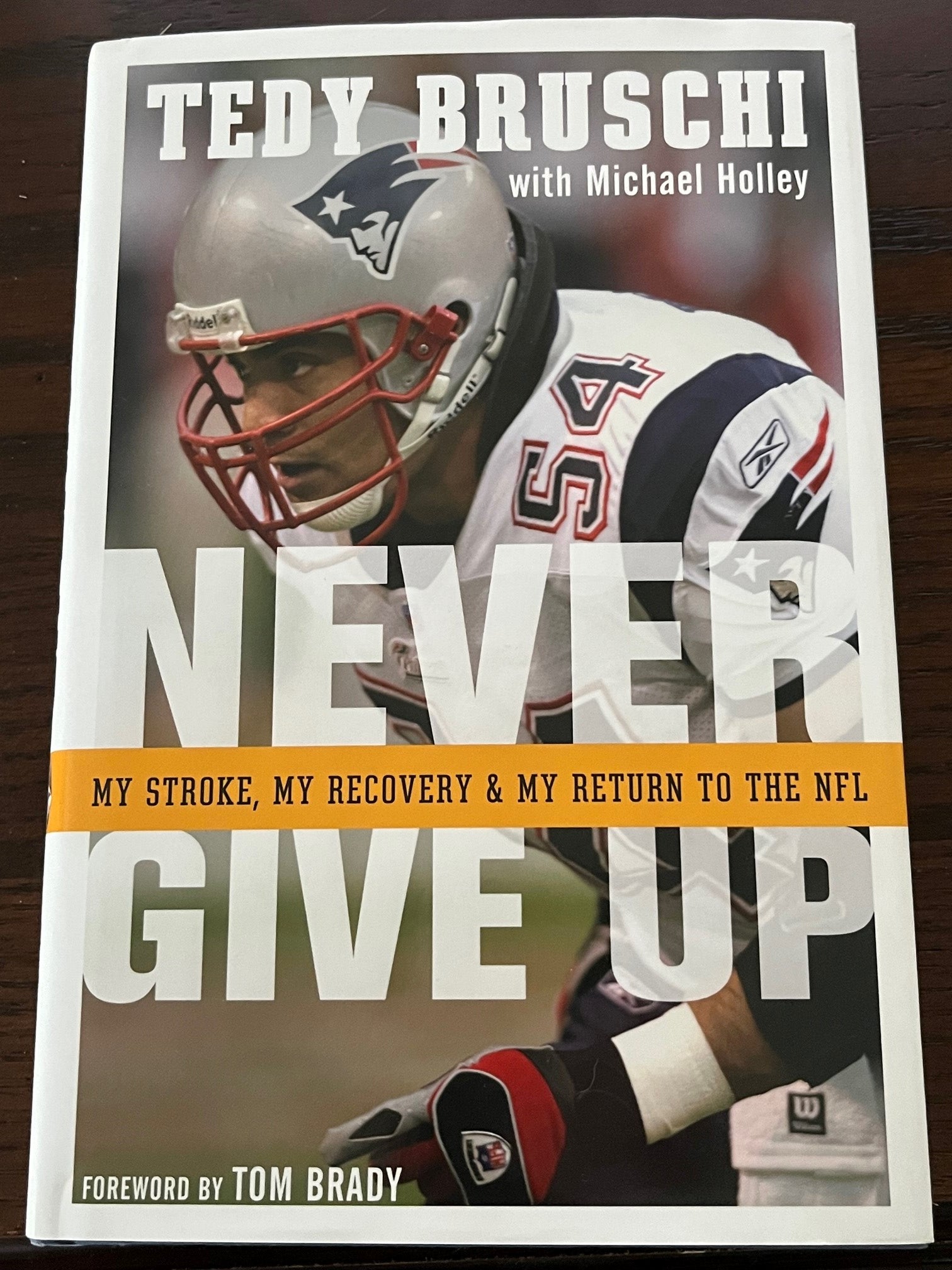 What is your favorite quote from a movie? "Fixed fortifications are monuments to the stupidity of man. If mountains and oceans can be overcome, anything built by man can be overcome." -General George S. Patton, Jr.
What was your favorite class in school? My favorite classes were History, Government and Social Studies. If you do not learn from history, you are destined to repeat it. There are plenty of things that happened in the past that I do not want to repeat.
Tell us about your hobbies. One of my hobbies is bowling. I have tried to quit because of the lingering effects of my medical issue, but my friends will not let me. Besides, it's more about the people than the bowling anyway. Another hobby I enjoy is watching documentaries related to history– my wife says I watch too many!
What is your favorite place you've ever visited? Alaska is my favorite place I've visited. We already have plans to go back; it's just a matter of when.
How do you define success? The same way my Dad defined it to me: As long as you make enough to live comfortably and take the occasional vacation, and if you are happy with what you are doing.
What is your favorite thing about Farm Credit? No question, my favorite things about Farm Credit are the people and the culture. I have worked for small firms that say they have a culture like a family, not to take anything away from them, but Farm Credit takes it to a whole different level.
What would you sing at Karaoke night? First of all, I wouldn't want to sing anything at Karaoke night because people would stampede for the door. However, if I had to sing something, it would be "Ride the Wind" by Poison.
What is one random fact you'd like to share? I took the CPA Exam on a dare.
What is the best piece of advice you've ever received? Enjoy what you do for a living because you will be doing that for 30 to 40 years of your life. -Wayne Smith, President, F&M Bank-Massanutten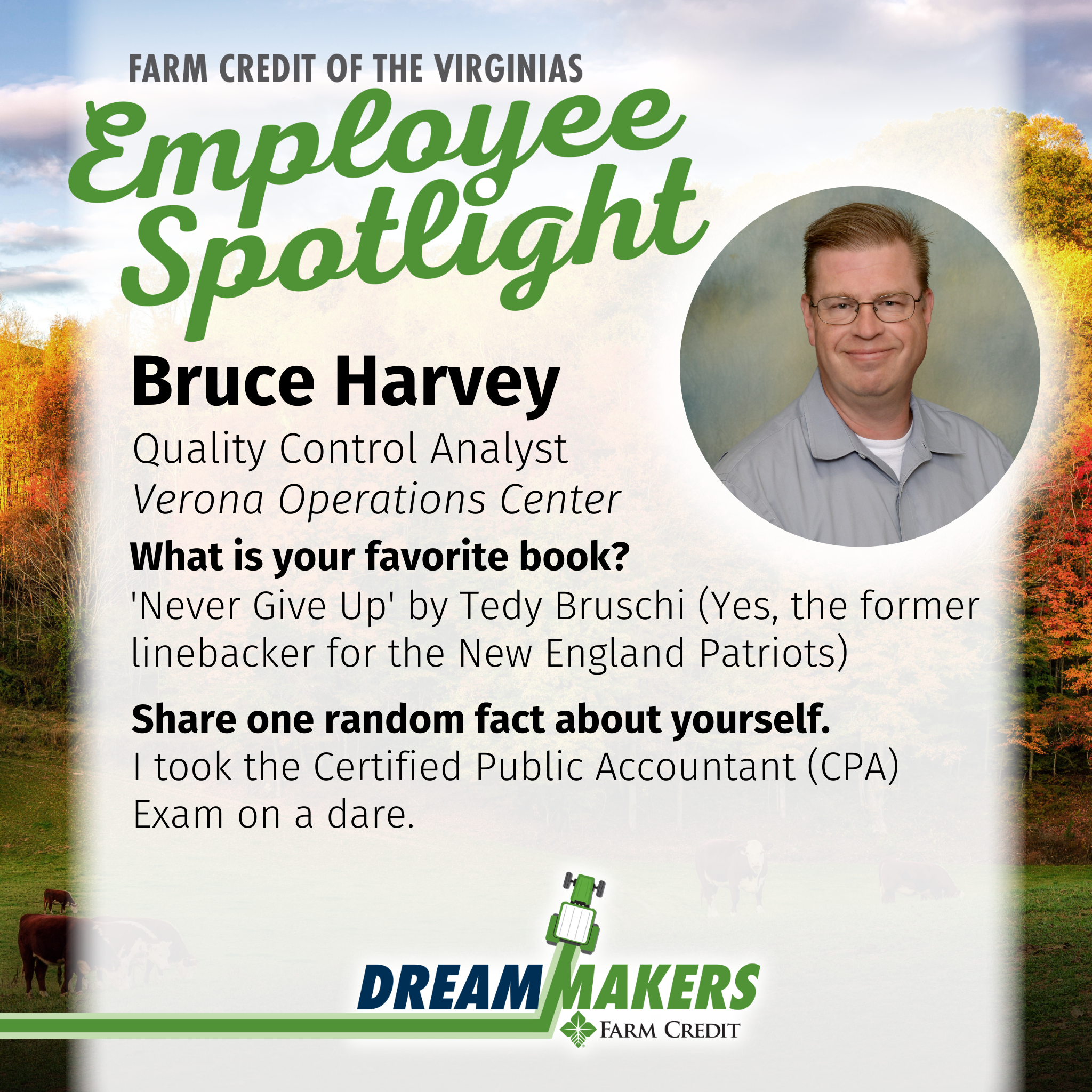 Back to Employee Spotlights