Employee Spotlight: Celia Meade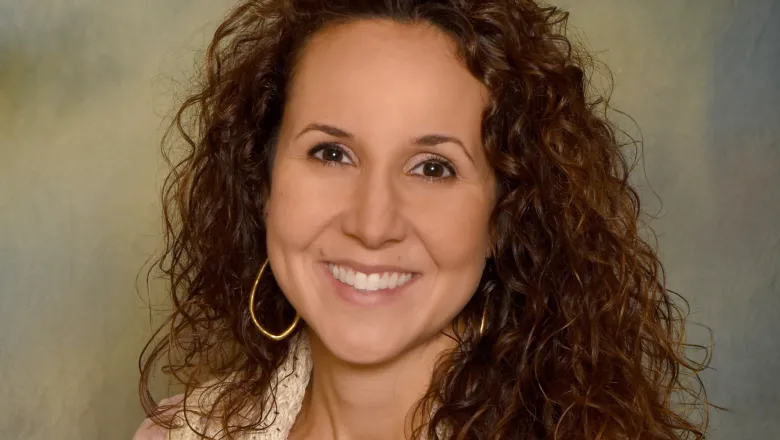 Location: Roanoke Branch
Job Title: Credit Analyst
Tenure: 2 years
Agricultural involvement? Twin Chimney Ranch is my family's 265-acre farm in Botetourt County, VA. The farm is primarily used for hay production, horses and hunting. 
Where did you grow up? I grew up on a farm in Alleghany County, VA. The family farm was named "Fork Farm" because it is where the Cowpasture River and Jackson River "fork" to create the James River. My parents moved from Fork Farm about a mile away to establish a new operation, Twin Chimney Ranch.
Tell us about your family. When we are all together, there's never a dull moment! I have a large family, four sisters and each of us have two kids each. My dad and step mom live in Botetourt County and my mom and step dad live in Harrisonburg. I have one grandparent still living. My immediate family is my two kids, Tyler (16) and Reagan (13), who keep me hopping with their sports and activities. I also have a fiancé, Bryan, who has three daughters (22, 16 and 14) and a new grandbaby.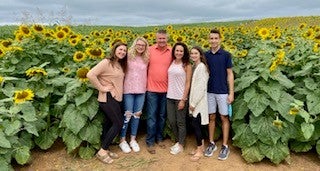 Favorite personal mantra or motto? "I can do all things through Christ who gives me strength." - Phil 4:13
Favorite restaurant? We have a restaurant in Botetourt called Tizzone. It is primarily a wood-fired pizza kitchen, which is delicious. Their entrees are fresh, as they use locally sourced meat and vegetables. They also have their own greenhouse where they grow much of what they serve.
Tell us about your hobbies. I enjoy fitness, whether it's running, hiking, biking or boot camp style training. We also just started playing disc golf, which is a great family outing! My kids keep me busy and I love spending time with them and supporting their endeavors.  

Favorite place you ever visited? Paris is my favorite place I have visited. When I graduated from Virginia Tech, I gifted myself a trip to Paris and brought my grandmother. 
What was your dream job as a child? As a child, I always wanted to be a teacher. 
What's your go to productivity tip or trick? My top productivity tip is to have a goal for each day. I am a natural planner, so I tend to make organized lists of my tasks at the end of the day for what will need to be done the next day and sometimes number them in order of priority.  
What is your favorite thing about Farm Credit? My favorite thing is the people I work with. Every person at Farm Credit is knowledgeable and open to sharing. From the top down, I feel like our organization is second to none. The family first culture is not a common concept in the working world today, but it is here and I appreciate that!  
Most interesting or favorite aspect of your job? Sometimes I feel like my job as a credit analyst is that of a detective. I like picking up new loan requests and digging through to find the income sources and uncovering hidden info in tax returns. Then, taking all the details and putting them together to make the loan work for the customer and for us.  
What would you most likely be doing on the weekend? On the weekends, I usually work around the house in the morning and then find some type of fun activity for later in the day that motivates me to get the work done! 
Has anyone in particular in your family had a significant impact on you? My grandmother, Annabelle Dew, who passed away 5 years ago, had a significant impact on me. She lived on the farm where I grew up so I spent many days at her house. She was an auctioneer, estate appraiser and antique collector. She was a tough woman, independent and hardworking, but also caring and compassionate. She never stopped moving and never let anyone tell her she could not do something. I remember helping her clear out a property to prepare the contents for auction and turned around to see her carrying a dryer out of the house with straps around her back! I have been called out for taking on tasks that I might seem incapable of, and I always smile thinking about how I inherited that trait from her.
Back to Employee Spotlights