Employee Spotlight: Chris Baylor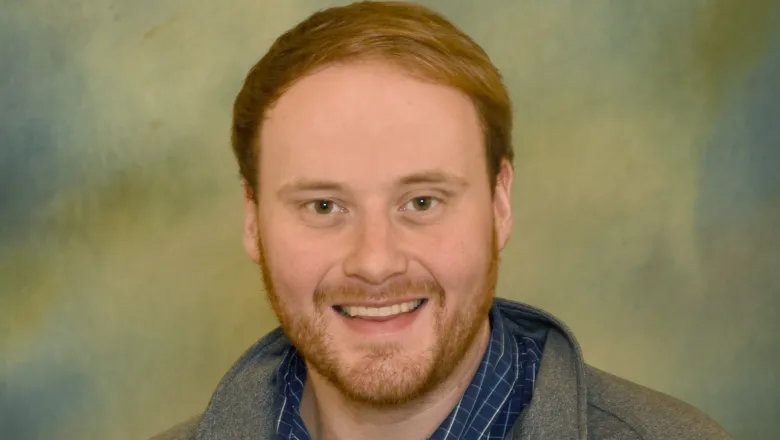 Job title: Credit Analyst
Location: Roanoke Branch
Tenure: 5 years
Briefly describe your involvement in FFA. I was first introduced to FFA in high school. I wanted to be a veterinarian and Mr. Brinkman, one of the FFA advisors, recommended that I get involved in the veterinarian judging competition. I continued to be involved in FFA until graduation and it catapulted me into my passion for agriculture.
Briefly describe your involvement in agriculture. My great-grandfather was a tobacco producer in Maryland. They grew all of their food, as my grandfather was one of 13 children. While my parents were not involved in any type of production agriculture, I quickly began to develop a strong passion for the industry, which grew exponentially in college where I was involved in COINS at Virginia Tech, one of the only student-run commodity investing groups in the country. We were trading high dollar volumes of real money. This led to an internship with a commodity purchasing company that worked farmer-direct. I worked full-time for this company after college and got to see farmland in Colorado, Kansas, Missouri, Iowa and Wyoming.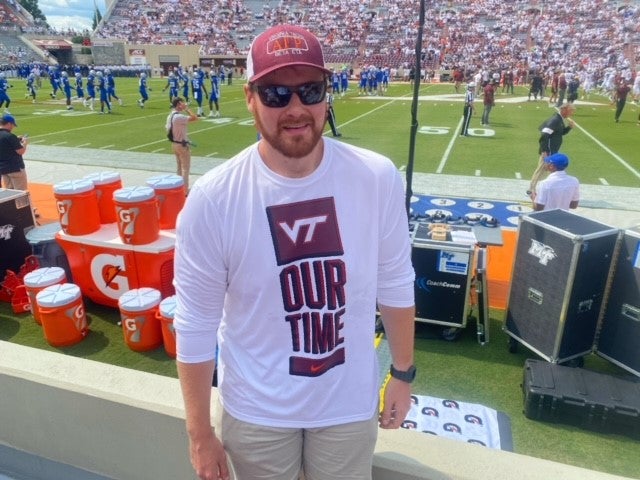 Has anyone in particular in your family had a significant impact on you? My grandfather was a WWII pilot in the Pacific. He enlisted before he was 18 years old. He was involved in Wake Island, Saipan and Iwo Jima. He would go on to have a long military career in the Navy before he had to leave the cockpit due to hearing loss. He was an avid history buff and we would go to many of the Civil War Battlefields throughout Virginia in the summertime. I always looked up to him for his courage and strength. He was an amazing person and I miss him greatly.
Where did you grow up? I grew up about 45 minutes north of Houston, TX. My father was a controller for a large chemical company that was located in the city. My mom was my elementary school nurse. I lived there until I went to college at Virginia Tech.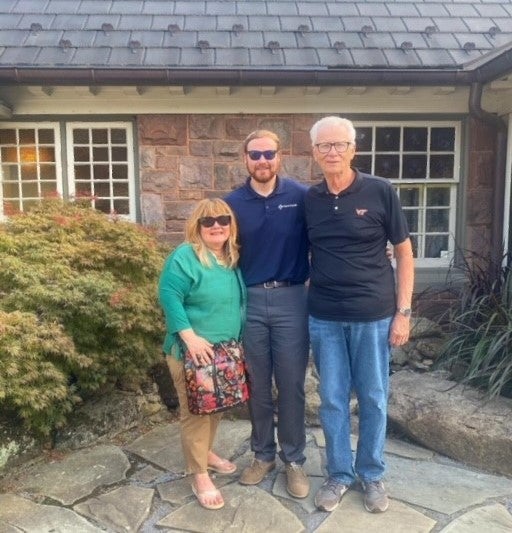 What is your favorite personal mantra or motto? "Two roads diverged in a wood, and I—I took the one less traveled by, and that has made all the difference." -Robert Frost
What is your favorite blog or podcast? I really enjoy the Joe Rogan Experience. The conversations and guests he has on the show can be very informative and expand the way you think about a wide array of topics. Andrew Huberman and Lex Friedman are extremely interesting guests he has had on several times.
What is your favorite season? My favorite season is fall. There is nothing like the crisp morning air, changing trees and FOOTBALL!
What's at the top of your bucket list? I would like to publish a book series centrally based on my life experiences thus far. We will see how that goes!
Have you ever collected anything? I used to collect state quarters, hot wheels, Yu-Gi-Oh cards and rubber bracelets (the Livestrong era).
What was your first job? My first true job was a pool lifeguard when I was 15. I then worked in pizza restaurants later in high school and parts of college. I can throw the dough in the air and used to be able to make a pizza in a minute or two!
What is your favorite aspect of your job? I truly enjoy picking up a complex or unique credit request and working through it with the loan officer while trying to make a borrower's dream come true. Sometimes my role requires some critical thinking!
What are your favorite weekend activities? I enjoy going on a hike or long walk with my partner, playing a round of golf, attending sporting events or creating new recipes in the kitchen.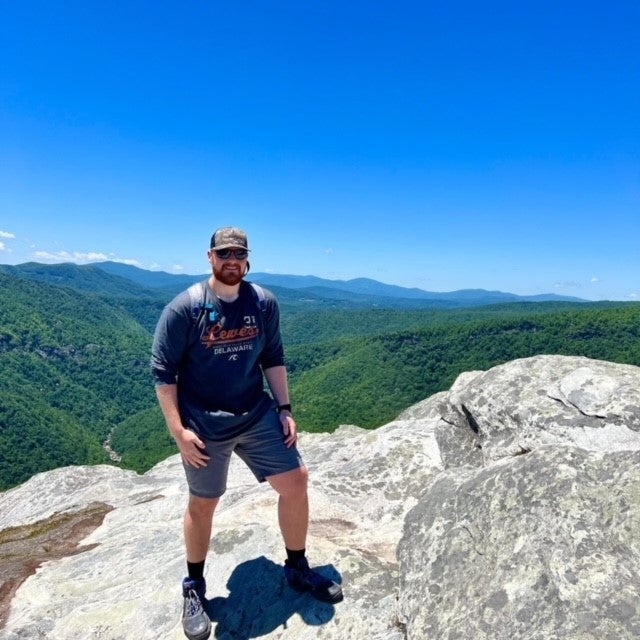 If you could meet a famous person, dead or alive, who would it be and why? George Washington because I would love to pick his brain on his battle strategies and what it was like being the first leader of the greatest country in the world.
What is your favorite place you have ever visited? My favorite place I have ever visited is Sugar Mountain, NC. We go back every summer for the amazing hiking, great food and fantastic golf!
Back to Employee Spotlights