Employee Spotlight: Dustin Bowman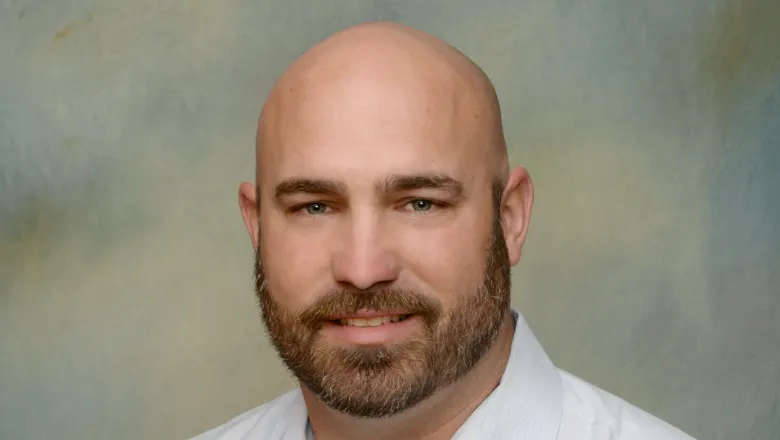 Job Title: Regional Sales & Lending Manager (Agribusiness Unit)
Location: Harrisonburg Branch
Tenure: 7 years
Briefly describe your involvement in 4-H. I was involved in the Clover Hill 4-H Club from the age of 9 to 18. I started out showing lambs at the Rockingham County Fair my first year and then switched to showing steers from that point forward. Our steers were always the wild ones in the barn as we spent too much time at the baseball fields and not enough time breaking them.
Briefly describe your involvement in agriculture. I grew up on a turkey and cattle farm in western Rockingham County. Growing up on a farm instilled in me a strong work ethic, taught me responsibility and an appreciation for all types of agriculture.
Tell us about your family. I have been married for 18 years and we have 2 growing boys who are 14 and 8. They are very active and have been involved in baseball, basketball, football, soccer, wrestling, karate and soap box derby, between them both. Whenever we can get away, we enjoy spending time together on the water at Smith Mountain Lake.
What is your favorite song or artist? This is a hard one because there aren't too many genres I don't like. Texas Country being my favorite, I have to go with the one who got me hooked, Robert Earl Keen.
What is your favorite food? Surf & turf? It's too hard for me to decide between a good steak and broiled crab cake.
What is your favorite childhood memory? Eating at my Grandma Bowman's was my favorite childhood memory! She was THE best cook hands down. It was brown flour gravy over bread for breakfast and any number of hot meals for lunch nearly every day we worked down on the farm. Each dish had to make it around the table three times without anyone taking anything before the meal was over.
List and describe any other clubs or organizations that you are actively involved in. I am a youth baseball coach with the Knights Baseball Association. Baseball runs deep in my blood and just about every coach I ever played for asked their players to give back when their time came, especially my father. I find it silly when a player thanks me after a practice or game because I learn more from them than they do from me.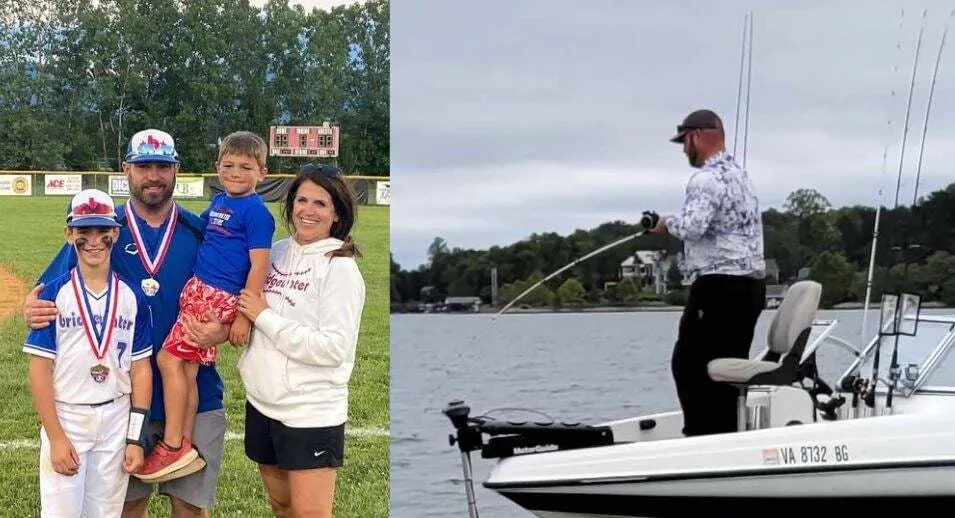 What's at the top of your bucket list? Once the boys are old enough to appreciate and remember it, I'd like to take them on a tarpon fishing trip while spending a week at baseball spring training camps in Florida. The time is almost here!
What was your dream job as a child? Aside from wanting to be a professional athlete, I thought being a dentist would be a good career. However, since my knees do something funny at the sight of blood, I had to reconsider.
What is your favorite thing about Farm Credit? My favorite thing about Farm Credit is the culture and people. There is a reason you hear employees say this over and over, because it's the truth. I have never worked with a finer set of people both inside of Farm Credit with our employees and outside serving our member-borrowers.
What would you sing at karaoke night? I would sing "Dixieland Delight" by Alabama at karaoke night. I can't carry a tune in a bucket and this one doesn't have too many high notes.
Back to Employee Spotlights