Employee Spotlight: Ian Walsh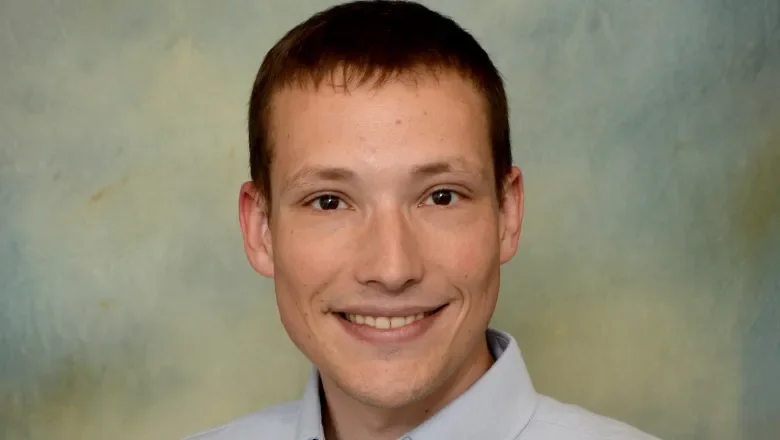 Location: Staunton, VA
Job Title: Credit Analyst
Tenure: 3 months
Tell us about your family. My family has been living in the Shenandoah Valley for the last 19 years. My father decided to settle down in Virginia after leaving the Air Force. They currently live on a 62 acre property and rent out land to a local farmer for his cow/calf operation.
Tell us about your pets. ​I have had many pets over the years. Typically our family has 3 dogs that live on the property, and we have raised laying hens.
Where did you grow up? ​I grew up in the Air Force and spent time in a few different states. I was born in Illinois and spent time in Missouri, Texas, and Mississippi before settling in Virginia. 
Favorite blog or podcast? ​I have always been a big fan of Car Talk. I definitely appreciate the mixture of useful advice with comedic touches. The Magliozzi brothers were definitely meant for radio.
Favorite book? ​I am certainly a big fan of J.R.R. Tolkien's LOTR series and the Harry Potter series by J.K. Rowling. I am hard pressed to say which of the two I prefer, so I will call it a tie.
Favorite personal mantra or motto? Always be learning!   
What's at the top of your bucket list? ​On the top of my bucket list is scuba diving in the Great Barrier Reef.
Favorite place you ever visited? ​I think my favorite place I visited was Costa Rica. Everyone was very kind and the wildlife was top notch. Lots of different birds that are amazing to see.
Tell us about your hobbies. ​I enjoy hiking, rock climbing and disc golfing. Anything that gives me a chance to get out and exercise.
What was your dream job as a child? Becoming an ​astronaut was at the top of my list.
How do you define success? ​Success is not measured in financial metrics. Success is growing as an individual and making lasting memories with people you care about.
What's one accomplishment that you are really proud of? ​Graduating college and getting my CPA license certainly took a lot of work. I am most proud of those accomplishments.
What is the most interesting or your favorite aspect of your job? ​I like the fact that every deal is different. Therefore, I  always have a unique work experience.
What was the moment you knew your current role was right for you? ​I actually felt that I was interested in credit analysis after working in business evaluations and forecasting in public accounting. I found that analysis was a very rewarding job. I knew FCV was right when I had time before my interview and spoke with both Jill and JT. I knew that the culture would be a good fit.
What is your favorite thing about Farm Credit? ​The culture is certainly amazing. I don't think you will find a more supportive group of employees anywhere. Everyone is very kind and compassionate and genuinely wants to help each other. 
If you were to write a self-help book, what would the topic be? ​Overcoming adversity and mental fortitude
What's something you saw recently that made you smile? Any sort of video or picture involving animals or pets
What would you most likely be doing on the weekend? ​I would likely be exercising or doing some outdoor activity. Usually I would go disc golfing with some friends and former coworkers.
Back to Employee Spotlights