Employee Spotlight: Jason Welch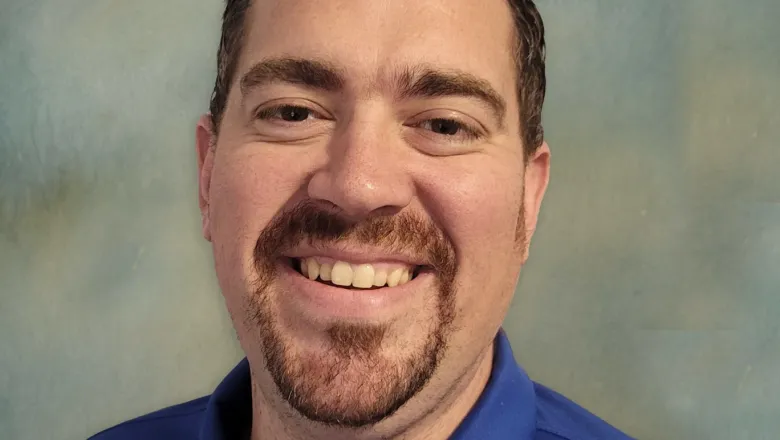 Location: Roanoke Branch
Job Title: Information Systems Specialist
Tenure: 3 years
Agricultural involvement? I grew up on a small family cattle farm - so farming is near and dear to me. 
Tell us about your family. My wife and I live near Roanoke, Virginia and have been here all of our lives. We both grew up in Bedford County and went to high school together at Staunton River High School. We have two dogs and are currently preparing to welcome a baby to our family in September.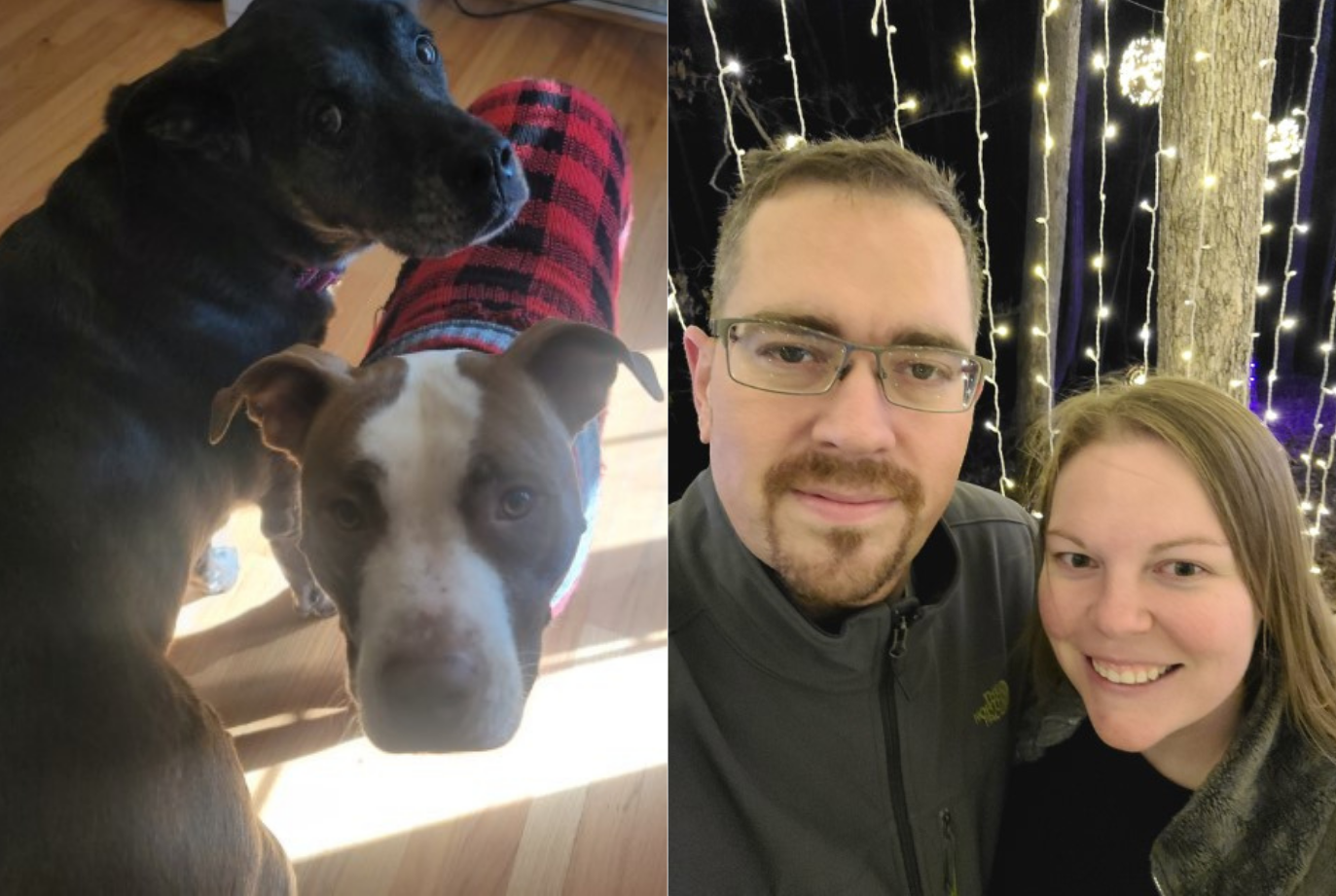 Tell us about your pets. We have two dogs - Ryleigh and Chloe and they are our babies. Chloe likes going on long walks at the park and on the greenway. Ryleigh is more of an athlete and enjoys training classes and agility (which is odd for a pit bull, but she excels) - she can jump over my head and I am over 6ft tall.
Where did you grow up? I grew up in Goodview, Virginia, on a small family farm that was also on Smith Mountain Lake. I was completely surrounded by family and spent many nights terrorizing the neighborhood at midnight riding my ATV up and down the road. Maybe I had just finished fishing, maybe we were just riding around, who knows. But the neighbors were very tolerant of it. My closest neighbor growing up was a tall oak tree, next closest, my grandparents.
Favorite song or artist? The Dave Matthews Band
Favorite blog or podcast? Leo Laporte - THE TECH GUY Podcast (obviously...) and Mike Rowe - The Way I Heard It is a close second.
Tell us about your hobbies. First and foremost - I LOVE to MOUNTAIN BIKE. I also like to fish and play guitar (not necessarily at the same time) and I also love to cook (just do not share the love for cleaning the mess!). 
If you could live anywhere, where and why? Grenada - the weather is awesome, year round - unless there is a hurricane, which is not too common there and the people are superb. The scenery there is unlike anything you will ever see: the fog in the morning covering the top of a nearby mountain as you overlook the blue waves of the Caribbean Sea. And because it is an Island, it is easy to see the sea!
What was your dream job as a child? As a small child, I thought I wanted to be a lawyer or something along the legal road. I was influenced early as a teen to be a technologist and I have been on that path ever since.
If you could choose anyone, who would you pick as your mentor? Freddy McGuire (my current mentor)
What's one accomplishment in your life that you are really proud of? I am proud of my marriage and the family that we have (and will have in September).
What is your favorite thing about Farm Credit?  My favorite thing about Farm Credit is the culture. There is a family style atmosphere here, where everyone is respected, cared for and your opinion matters. The employees here take time for each other, from the CEO down, and are willing to jump in and help where possible, every time. There is such a passion for agriculture and farming at FCV, it reminds me of growing up all over again.
What was the moment you knew your current role was right for you? First job interview. Where I came from was a Fortune 500 publicly traded company. The Regional VP of Sales (regional manager - just had a fancy title), would not give you the time of day and such was the culture across the corporation. My first Farm Credit of the Virginias interview was conducted by the Chief Operations Officer and she spoke to me as if I were a human being. That was the moment that I realized that this culture cannot be matched and to this day that is unchanged. 
If you were to write a self-help book, what would the topic be? Attitude is a choice. Knowing that, I still struggle with making the correct choices - but they have to be made daily.
What would you sing at Karaoke night? Colloquy - Whiskey Myers
Back to Employee Spotlights