Employee Spotlight: Joey Cornwell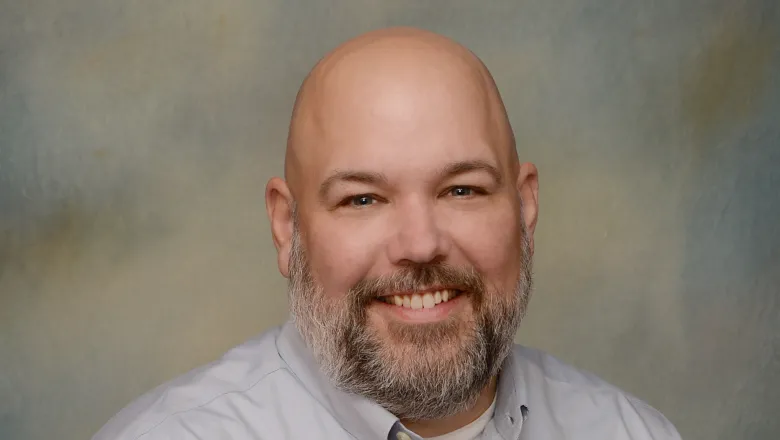 Job Title: Regional Sales & Lending Manager
Location: Rocky Mount Branch
Tenure: 20 years 
Briefly describe your involvement in FFA, now or previously. I was active in my Nokesville, Va. FFA Chapter from 1994-1998, and served as President in 1997 and 1998. I received my Chapter Farmer Degree and participated in the forestry contest from 1994 to 1998.
Briefly describe your involvement in agriculture, now or previously. I grew up on dairy and beef operation in Nokesville, Va. Currently, I am a "backyard" farmer with chickens and a raised bed garden (pictured below)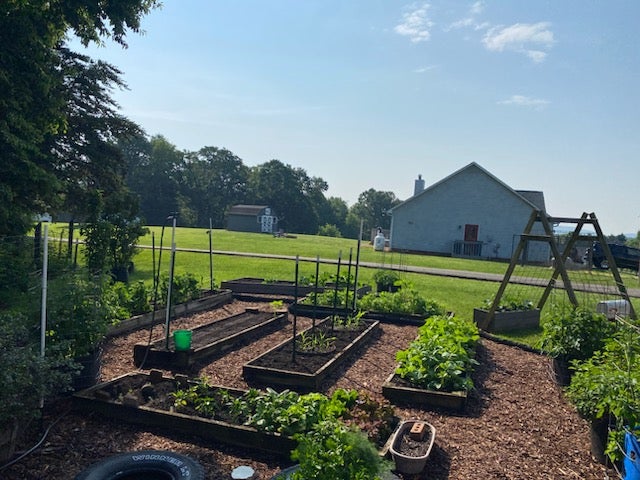 Are you involved in any other clubs or organizations? I am an active member of the Rotary Club of Rocky Mount, where I served as Club President from 2020 to 2022. I also helped create the Club's 'MOO' Crew that donates milk each month to local food banks.
What's your favorite family recipe? Two of my favorite recipes are for the sweet tooth– my mom's Gingerbread Cookies and Strafford Molasses Cookies!
Where did you grow up? I grew up on a dairy and beef farm in Nokesville, Va. We milked approximately 100 cows and our commercial beef herd was around 70 brood cows. If not in school, I was working on the farm!
What is your favorite personal mantra or motto? My favorite motto is, "You win or you learn."
What is your favorite blog or podcast? One of my favorite podcasts is the Jocko Podcast, hosted by Jocko Willink. I also enjoy The Way I Heard It, hosted by Mike Rowe.
What was your favorite class in school? I enjoyed U.S. Government/History and Horticulture most when I was in school.
Tell us about your hobbies. I am a father of two girls (pictured below), so not much time for hobbies! I do like to garden and watch my kids ride horses.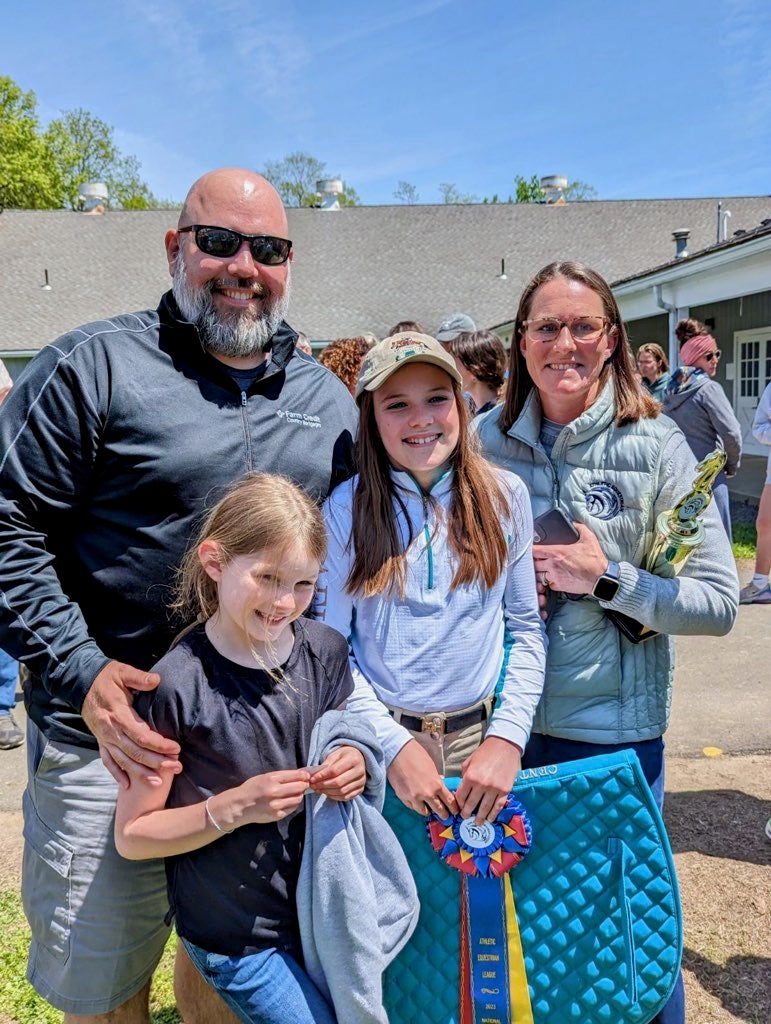 Have you ever collected anything? When I was much younger, I collected football cards, baseball cards, stamps and pennies.
What's your go-to productivity tip or trick? I lean on the millionaires' habit to write my to-do list for the following day at the end of each day. Using this method, I can better decompress in the evenings, knowing I already have a plan in place for the next day
What is your favorite thing about Farm Credit? I love the team I get to work with every day, and having the opportunity to serve the people who feed the world!
What would you sing at Karaoke night? I would sing "Tequila" by the Champs.
What is one random fact you'd like to share? I have been bungee jumping!
What is your favorite book or author? I am an avid Audible listener! My favorite authors are Jocko Willink, Jack Carr, David Baldacci and Lee Child. I also enjoy the Harry Potter series.
Back to Employee Spotlights