Employee Spotlight: Katie Frazier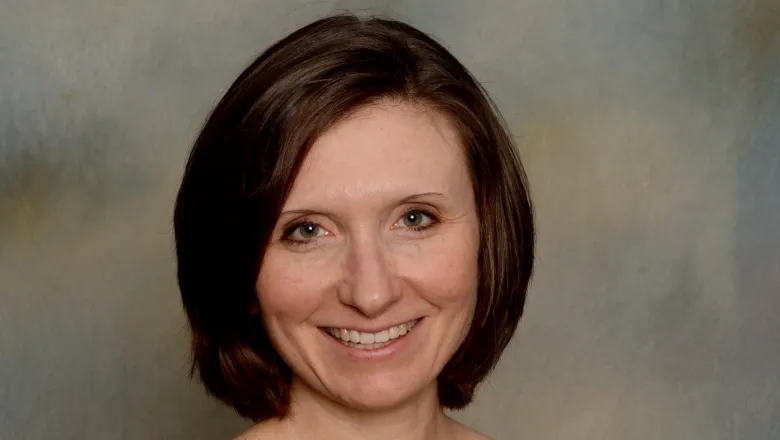 Location: Staunton Admin Office
Job Title: Chief Marketing & External Affairs Officer
Tenure: 4 years
Briefly describe your involvement in FFA. I joined FFA in 7th grade and it's the reason I chose the career that I did! I loved leadership, public speaking, parlimentary procedure and getting to build teams and network with others. My FFA Advisor, Eric Fitzgerald, challenged me to think about putting my passion for advocacy behind something I cared about, and it led me to a career in agricultural advocacy! I still enjoy engaging with students in FFA and watching their confidence and abilities grow through being challenged to try new things and work together in different ways.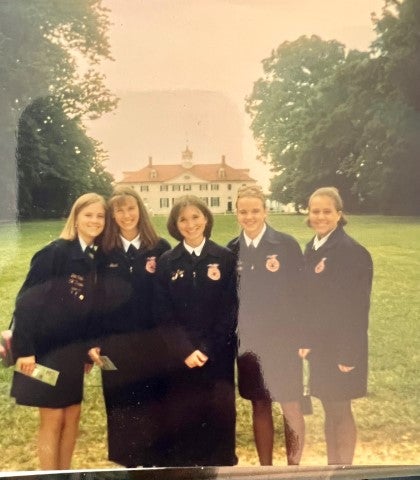 Briefly describe your involvement in 4-H. When I was in elementary school, I was a proud member of the Creative Chefs 4-H Club in Rockingham County! I learned how to cook some really good mac n' cheese and blueberry muffins, and also was able to practice public speaking for the first time when I designed a project and presentation to teach others how to make muffins! Everything was "Easy, Fun and Delicious!"
Briefly describe your involvement in agriculture. Although I'm not directly involved in agriculture, my whole career has been centered on agricultural advocacy. I have had the honor of lobbying for and representing the interest of almost every type of agricultural operation in Virginia. Now, I get to put that experience to work advocating for Farm Credit and our customer-owners.
List and describe any other clubs or organizations that you are actively involved in. I have served the State Fair of Virginia Youth Development Board and Virginia Tech College of Agriculture & Life Sciences Deans Advisory Council. Additionally, I was a Council for Agriculture, Research, and Teaching (CARET) Representative for Virginia Tech and served the Council for Rural Virginia and Virginia Cooperative Council. I am also a member of Redeemer Episcopal Church.
Tell us about your family. My husband Eric and I met on a blind date through a mutual friend from Virginia Tech and the rest is history! We have a 6th grade son, Palmer, who keeps us both busy between swimming year round, cross country, Boy Scouts and golf. While we don't live close to either of our parents anymore, we typically visit either Hillsville or Bridgewater to hang out with family on a frequent basis!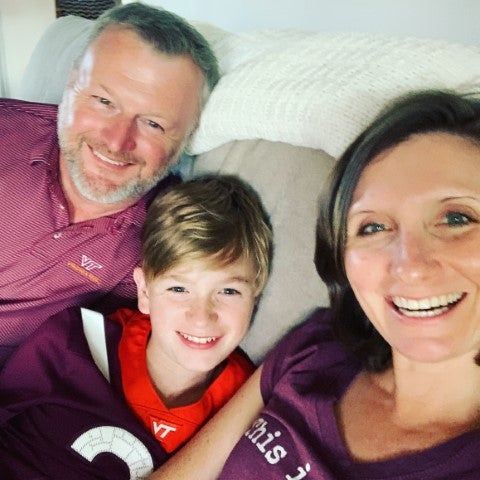 Tell us about your pets. We have a 5 year old Brittany spaniel named "Cookie Peanut". He is a wild man, loves to chase squirrels, ride the golf cart and flush birds. Most of all, he loves treats and snuggles with our son!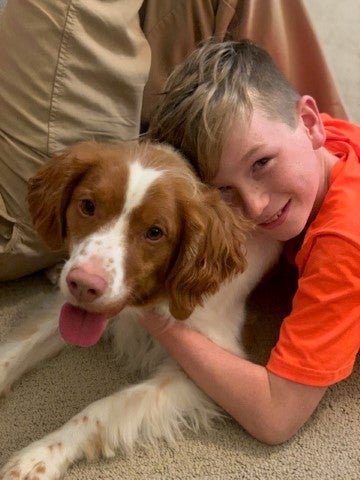 Where did you grow up? I grew up in Bridgewater, Virginia. It was everything that growing up in a small town should be! It's still the place that I call "home" and I'm lucky to get the chance to do so frequently with work. I could ride my bike to visit my grandparents, to work at the pool in the summers and to grab a snack at the Bridgewater College snack bar. My dad's entire family is from Rockingham County, and are all close, so we grew up with family around all the time.
What is your favorite song or artist? My favorite artist is Pat Green. As far as my favorite song, it's a tossup between any of his songs, but particularly "Wave on Wave", "Poetry", and "Carry On." I started following him (literally) in college with my best girlfriends and it's the music that makes me the happiest!
 
Back to Employee Spotlights