Employee Spotlight: Kim Rittenhouse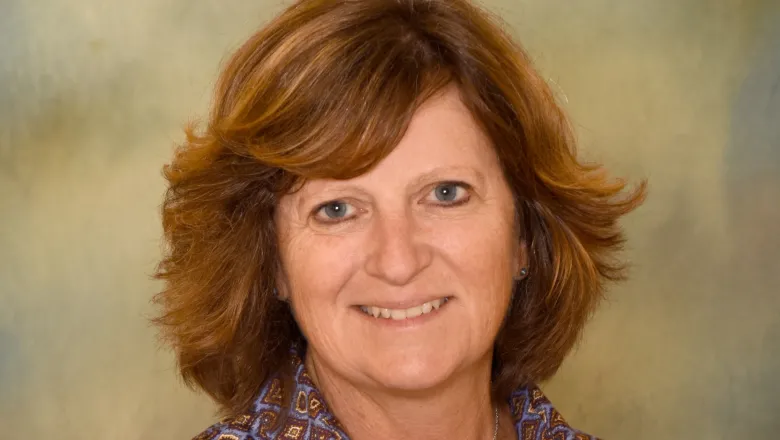 Job Title: Secondary Mortgage Market Program Manager
Location: Verona Operations Center
Tenure: 25 years
Briefly describe your involvement in 4-H. I was very involved with 4-H from age 11 to 18. The Mavericks 4-H Horse Club was the beginning of my connection to agriculture.
Briefly describe your involvement in agriculture. I have been involved with agriculture through the horse industry my entire life. In 2018, my husband, Jon, and I relocated to a rundown farm in Augusta County. He brought the cows, I brought the horses and because the farm had productive hay ground, we added a horse hay operation.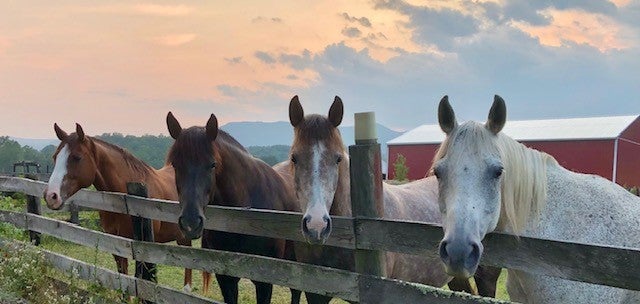 List and describe any other clubs or organizations that you are actively involved in. Last year I became a CASA (Court Appointed Special Advocate) volunteer for Blue Ridge CASA for Children in Augusta County.
Tell us about your favorite/best pet you've ever had. Reva, my Australian Kelpie (pictured below), is the best pet I've ever had. We have been through a lot together the past 11 years and she has never left my side.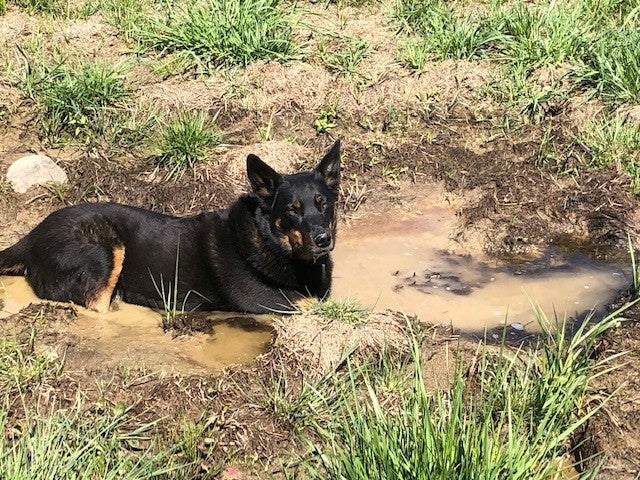 What is your favorite book or author? Malcom Gladwell's Outliers: The Story of Success was a book I read several years ago but I still think about it often. "Outliers are those who have been given opportunities—and who have had the strength and presence of mind to seize them." -Malcolm Gladwell
What is your favorite food? I grew up on Maryland's eastern shore. I love all seafood but crabs and scallops are at the top of the list.
Has anyone in particular in your family had a significant impact on you? My two boys, Grayson and Jacob (pictured below), have had a significant impact on me. Raising children has been the hardest and the most rewarding job of my life. There is truth to that saying that what doesn't kill you makes you stronger.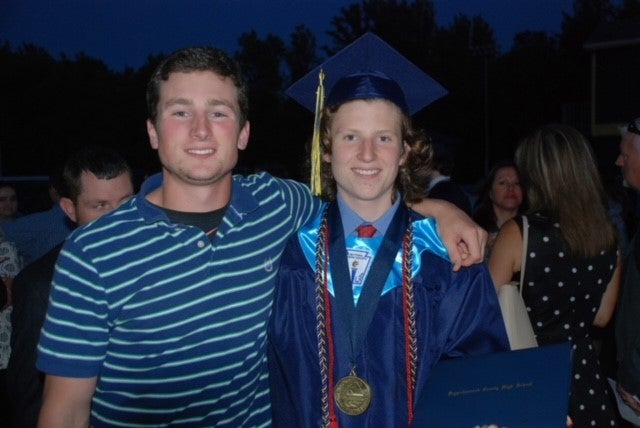 What was your dream job as a child? Like most horse-crazy teenaged girls, I wanted to be a veterinarian.
What is your favorite place you've ever visited? I had the opportunity to visit Peru with the VALOR V class on an international agricultural trip (pictured below). From its urban coastal and desert farms, to the mountainous farming practices in the Andean Highlands, to the jungles of Machu Picchu, it was easy to see why it is one of the most biodiverse countries in the world. The extremes in elevation and the sickness that plagued us as a result did not deter our appreciation of the beauty of this country, the kindness of its people and the history and mystery behind its ancient civilizations.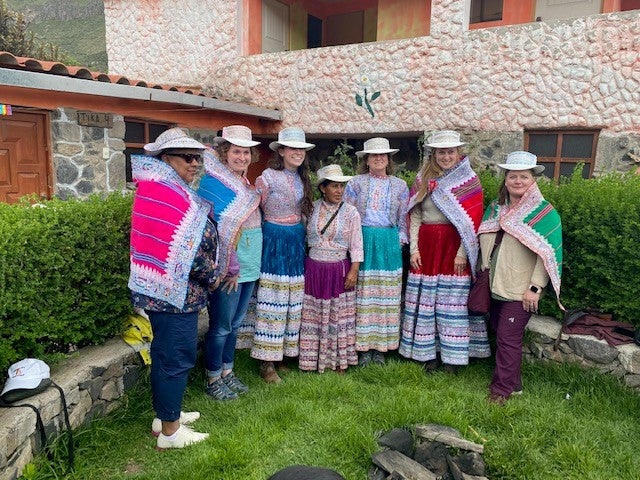 What are your favorite weekend activities? I enjoy doing anything outside. The George Washington National Forest is our neighbor so I spend a lot of time on the trails, either hiking or on horseback.
What is the most interesting or favorite aspect of your job? Meeting different people, seeing and learning about their agricultural operation(s) and helping them achieve their goals have been the most gratifying aspects of my career with Farm Credit. I like helping customers navigate the loan process, and I also enjoy teaching and mentoring new loan officers.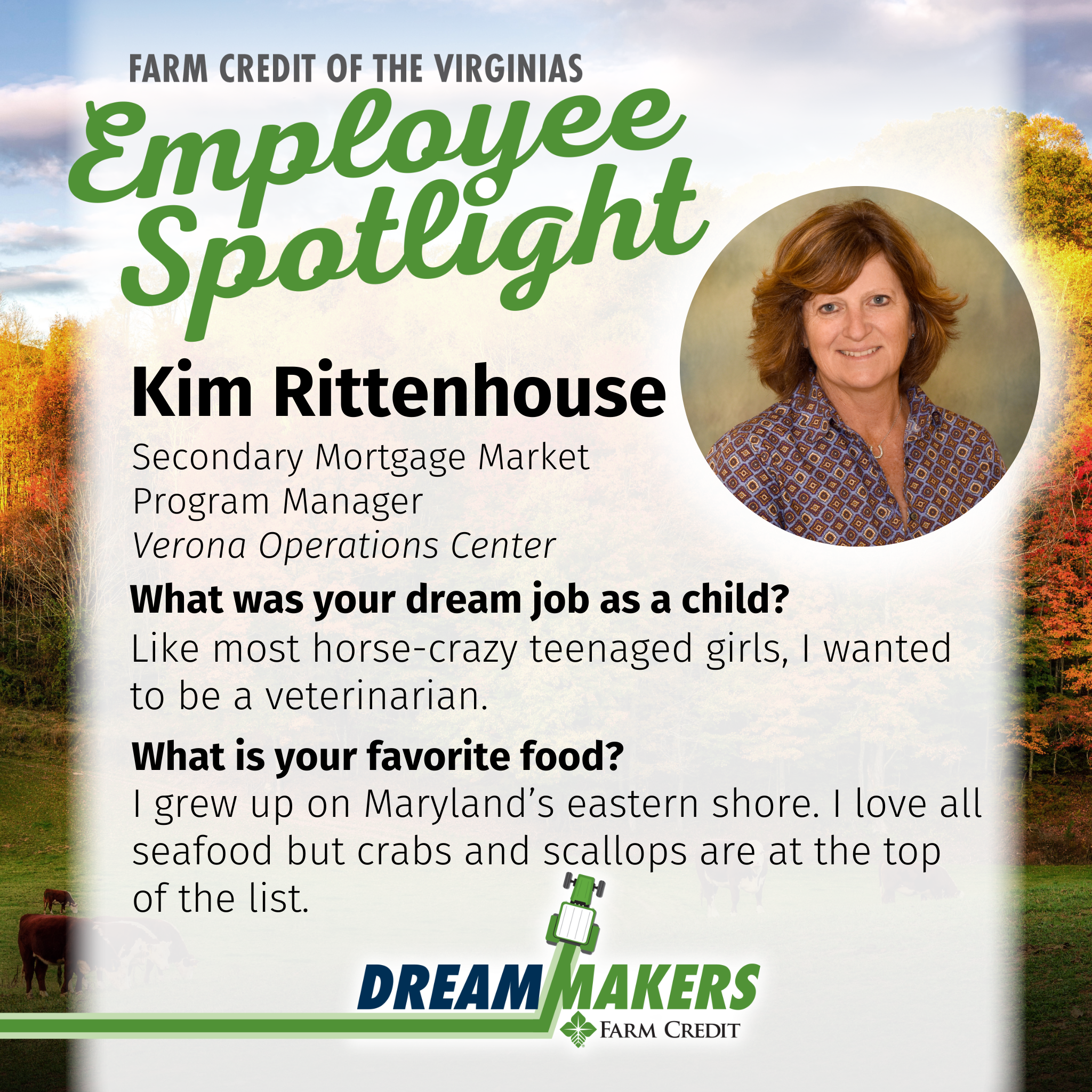 Back to Employee Spotlights