Employee Spotlight: Marsha Barona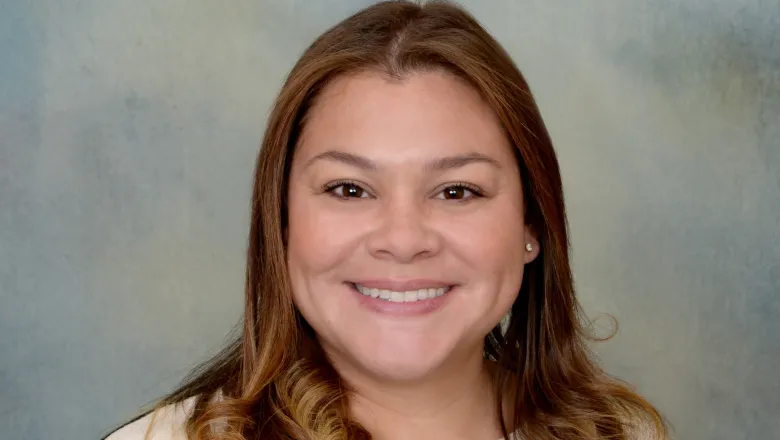 Job Title: Business Service Specialist
Location: Culpeper Branch
Tenure: 6 months
What is your favorite season? Fall is my favorite season because of the perfect weather, pumpkins, bonfires and my favorite holidays are around the corner.
What is your favorite food? New York-style pizza is my favorite food.
What's your favorite family recipe? My mom taught me how to make her famous lasagna when I was young. Now I make it for all my family and it's one of their favorite dishes.
Tell us about your pets. We have a four-pound Chihuahua named Zoe. She is sixteen years old and loves laying in the sun.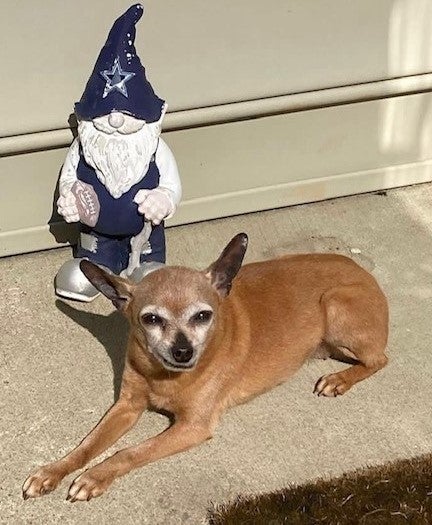 Have you ever collected anything? I have a big collection of coffee mugs. Each mug has a special memory.
What was your first job? My first job was making cookies at Mrs. Fields.
What is your favorite thing about Farm Credit? My favorite thing about Farm Credit is all of my co-workers; they really are the best!
What would you sing at Karaoke night? I would definitely sing "I Want It That Way" by the Backstreet Boys at karaoke night.
What is your dream vacation destination? My dream vacation is Bora Bora.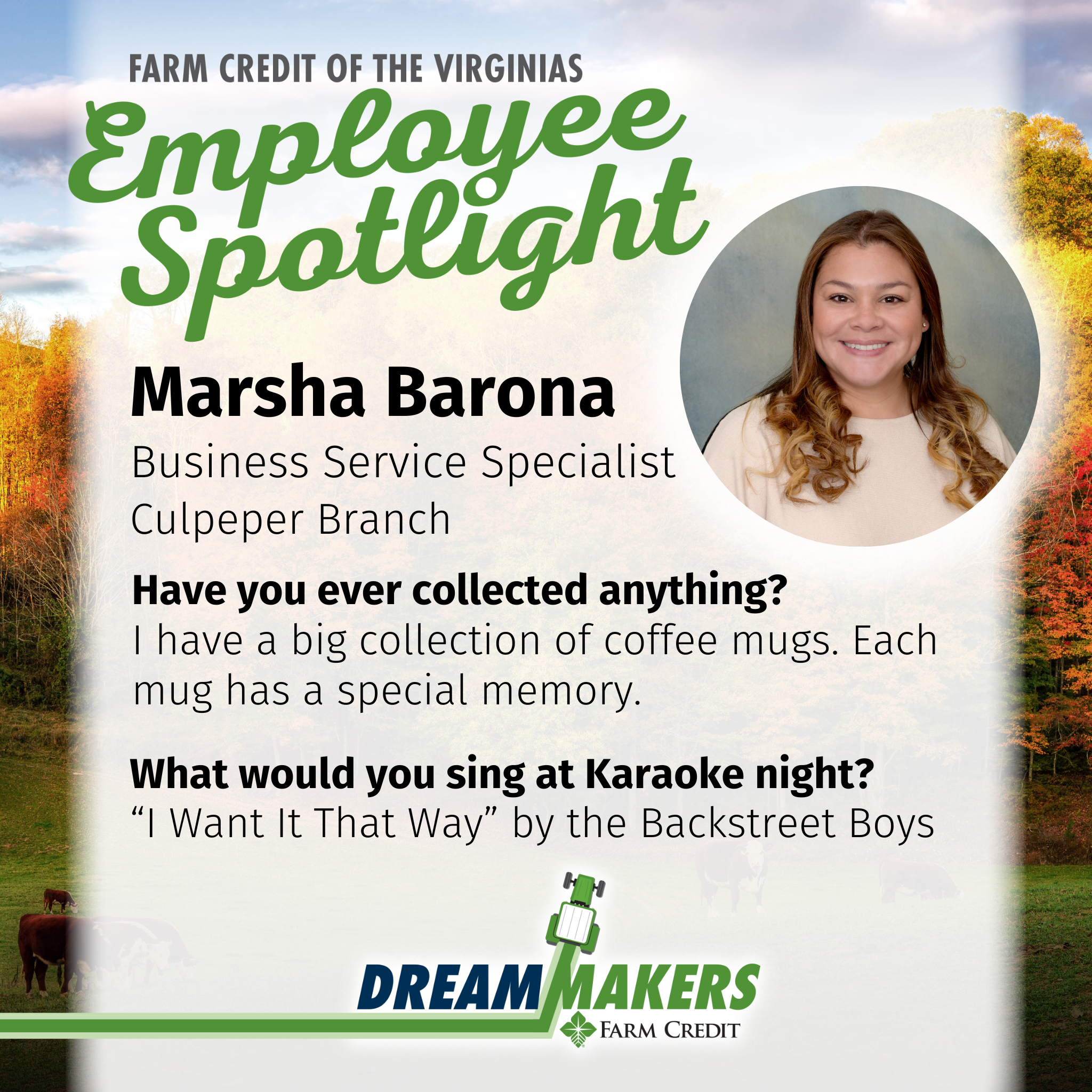 Back to Employee Spotlights