Employee Spotlight: Tom Knight
Location: Lewisburg Branch
Job Title: Loan Officer
Tenure: 1.5 years 
Agricultural involvement? I was raised on a beef cattle farm in Lewisburg, WV. I am a former manager of a local Southern States Cooperative Farm Supply Store, so agriculture is near and dear to me. 
Tell us about your family. I was born in Lewisburg, WV with my family being involved in the agriculture industry in this area for nine generations. I am one of four brothers who grew up on a family beef cattle farm. I met my wife in 1978 in junior high school when her family moved into the area. We were married in 1990. We have one son who is married, and they are expecting their first child in the middle of July.   
Tell us about your pets. I have a three-year-old Aussie border doodle named Maisie Jo. Her Father is a standard apricot Poodle, and her mother is half Australian Shepherd and Border Collie. She is the best pet and companion in the world. I have had many dogs in my life but she is by far the best.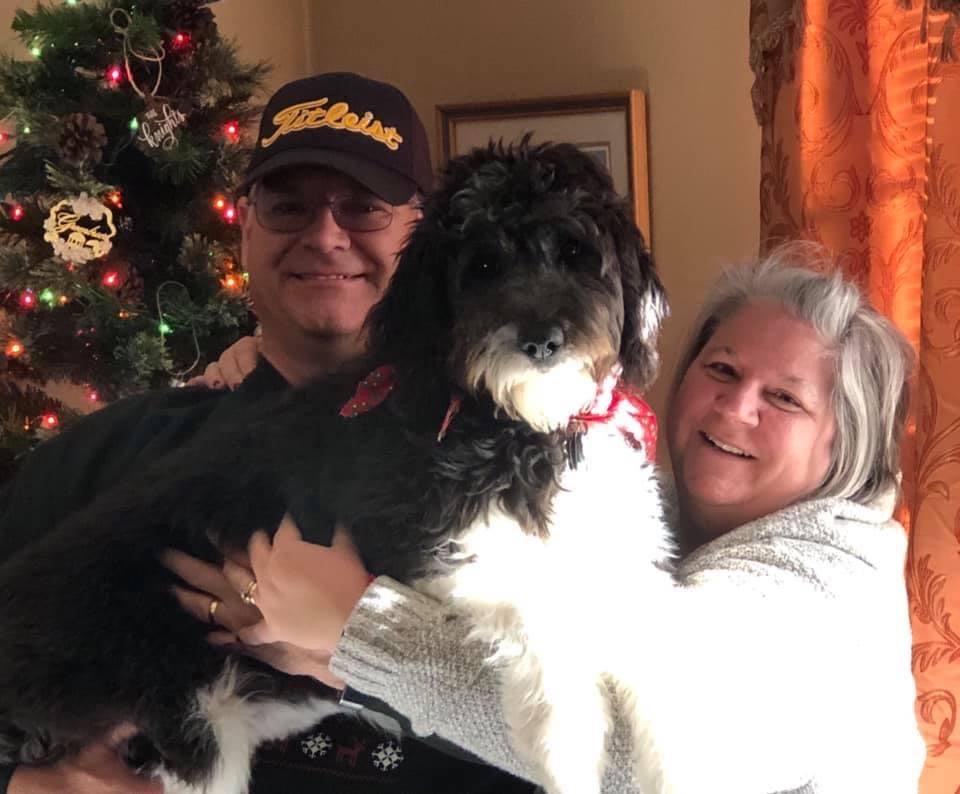 What's your favorite family recipe? My mother had a barbeque sauce for chicken that has been in her family for years. No one seems to know who perfected it, but it is delicious. 
Favorite personal mantra or motto? "Keep farmers farming" and "If you're not first, you're last." 
Tell us about your hobbies. I enjoy all athletic activities. I played football, basketball and ran track in my youth, and now I am an avid golfer. I also enjoy hunting, especially bow hunting, and fishing.
Favorite childhood memory? I used to show horses from the ages of five to thirteen on the local and state level. I had the opportunity to represent the State of WV at the All American Quarter Horse Congress in 1978 as part of the WV youth team.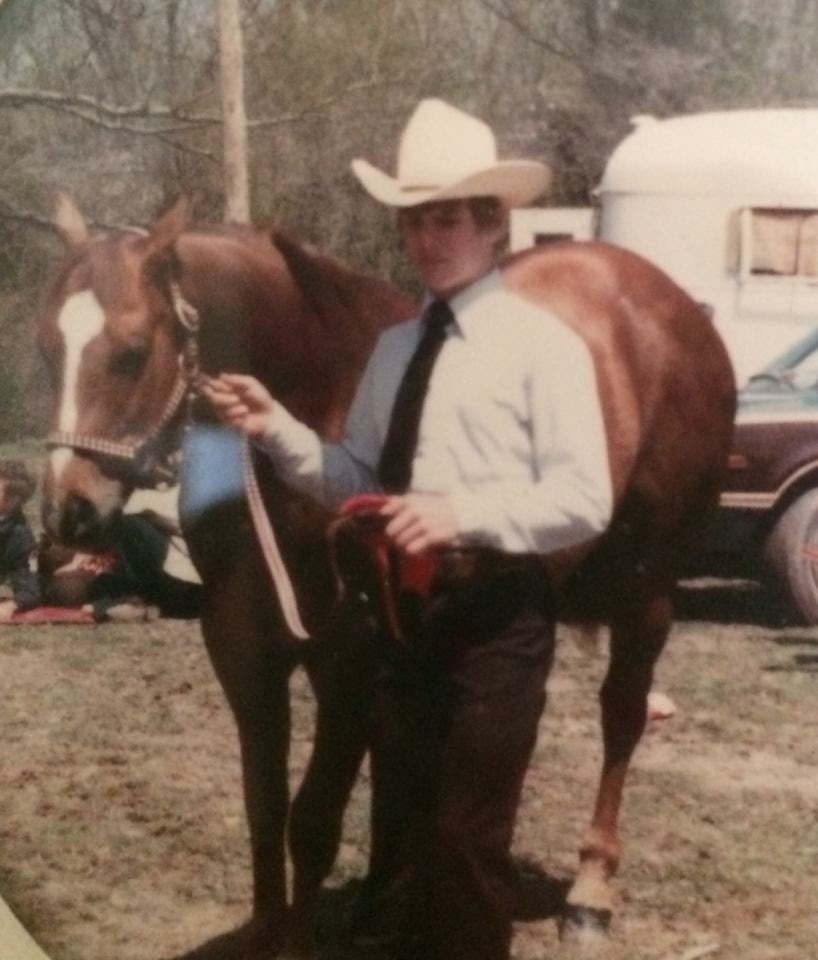 Favorite place you ever visited? The Texas Ranger Hall of Fame in Waco, Texas.   
What was your dream job as a child? My dream job as a child was to be a NFL running back for the Dallas Cowboys.
How do you define success? I define success as being able to achieve one's goals, no matter how big or small. Those goals can either be your goals, a friend's, a client's or an association's goals.  
What advice would you give to a job seeker who is thinking about applying for a job with FCV? I would tell them to fill out the application. Farm Credit is a great place to work and they care about their customers, and their employees. They have products and services that will assist their customers' needs and Farm Credit will train the associate to make business-minded decisions. The association empowers the associates to make those decisions, and all in all it's just a great organization.
What moment did you know your current role was right for you? I spent the last nineteen years as a branch manager and mortgage officer with my previous employer, which was a very large bank. My family has been in the agriculture for many generations; so when Farm Credit contacted me, I thought what a great way to merge the past with the present. I was finally able to merge my agricultural experience with my banking and lending background. The job with FCV sounded like a match made in heaven for me.  
What three words would your friends use to describe you? Loyal, fun and a go-getter.
What would you most likely be doing on the weekend? Spending time with the family and golfing.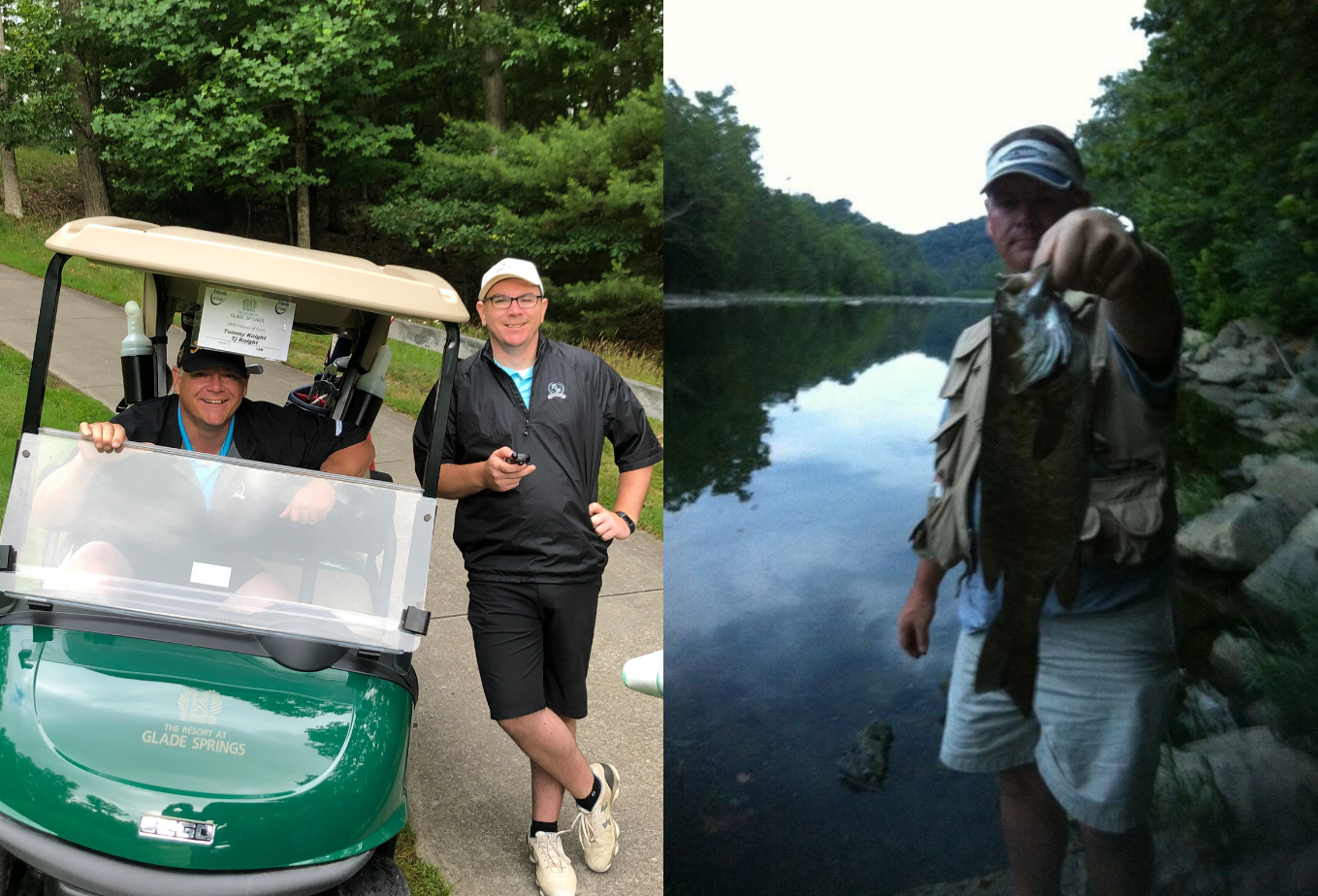 What would you sing at Karaoke night? "All My Rowdy Friends are Coming Over Tonight" by Hank Williams, Jr. 
Clubs and Organizations? I am a member of the Lewisburg Benevolent & Protective Order of the Elks, a Board Member of the Greenbrier County Youth Camp and a member of the Central Willing Workers 4-H Club.
 
Back to Employee Spotlights