Everything But the Oink By-Products from Pigs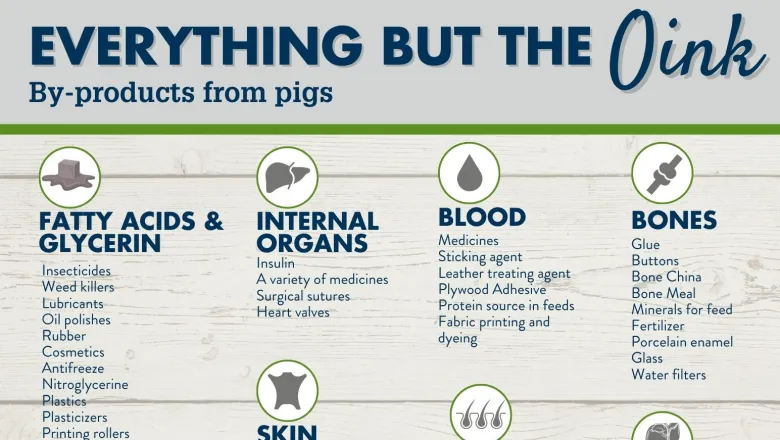 Yumm........Bacon! This is probably one of the first things that come to mind when people begin thinking about what comes from a pig - but the reality of it is that pigs are incredibly versatile animals!
Yes, ham, bacon, pork chops, pork loin and sausage all come from pigs...but so does insulin, heart valves, footballs, gelatin, burn dressings, matches, crayons and a whole host of other items.
Want to learn more about by-products from pigs? Check out our Everything But the Oink infographic, video, worksheet, and activities! It is a great visual for students to start learning about just how much agriculture impacts their daily lives through more than just the food on their plates and illustrates how we really do use everything but the oink!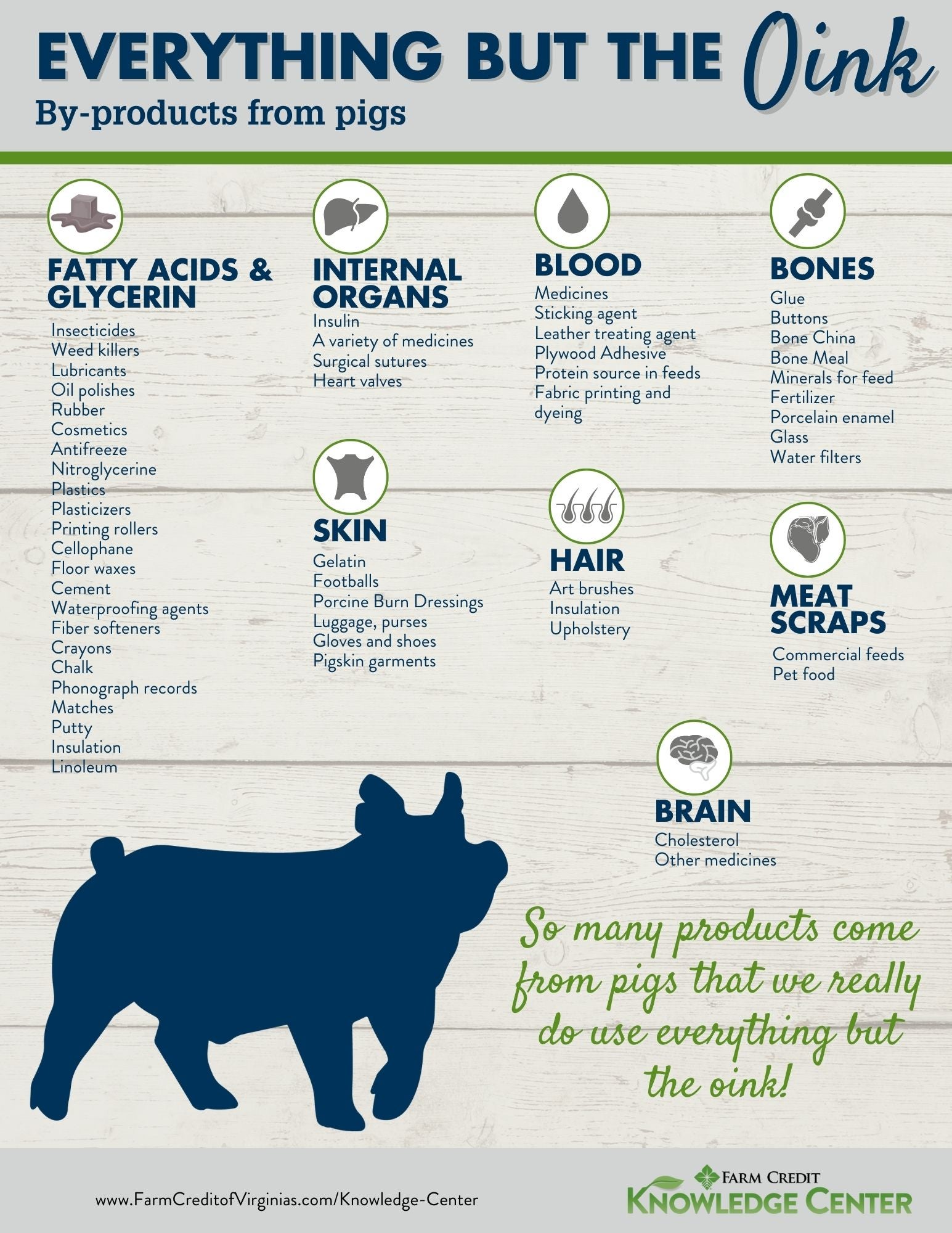 Back to Blog