Farm Credit Ramps Up Congressional Advocacy Amidst Farm Bill Discussions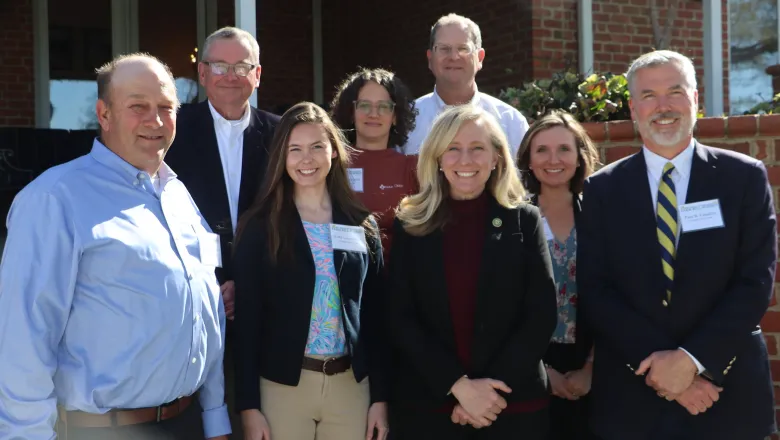 Farm Credit is known for building relationships with its customers, but it goes further than that. The Farm Credit System was established by Congress 107 years ago, and the directors and employees of Farm Credit understand the importance of sharing the Farm Credit story with those key members. Relationships are built by visiting and meeting with representatives in Washington, D.C. and the states within our territory, making trips to locations they are visiting and participating in events where we can share our story.
Every five years, Congress turns their attention to a key piece of farm policy, the Farm Bill, to make updates, adjustments and to reauthorize this important legislation. Farm Credit of the Virginias knows how important a strong Farm Bill is for agriculture and the farmers and communities that we serve. Farm Credit advocates for a Farm Bill that creates a safety net for agriculture and addresses priority areas including: strengthening crop insurance, expanding and improving the USDA Farm Service Agency (FSA) guaranteed loan programs and increasing opportunities to support rural infrastructure and investments in our communities.
How does Farm Credit of the Virginias advocate for its customer-owners and the Farm Bill?
Farm Credit of the Virginias works in our rural communities and in Washington to share the stories of our customer-owners. We host farm tours, participate in legislative round-tables and make trips to DC to share the importance of Farm Bill programs to farmers as they work to provide our nation with a safe, healthy and abundant food supply. This spring, we helped co-host a Farm Bill Summit for Rep. Abigail Spanberger (VA) who serves on the House Agriculture Committee, which featured a day of panel discussions highlighting the components of the Farm Bill. Farm Credit was represented by Ben Smith, who serves on the cooperative's Young, Beginning and Small Farmer Advisory Committee.
At the state level, Farm Credit Board members, customers and employees joined other agriculture industry advocates to encourage state officials to support agriculture programs and policies. We were pleased to co-sponsor the West Virginia Agriculture day this winter, and to host a legislative day at the Virginia General Assembly. These opportunities allow us to advocate for agriculture and build important relationships with state officials.
Help us stand up for agriculture
Most importantly, we build a network of advocates within Farm Credit to join our voice in supporting passage of a strong Farm Bill. You can join our grassroots advocacy team – just visit https://farmcredit.com/takeaction or text CREDIT to 52886 and sign up for our action alert system. You'll get a message when we need you to contact your elected officials, and will be provided with an easy resource to do so!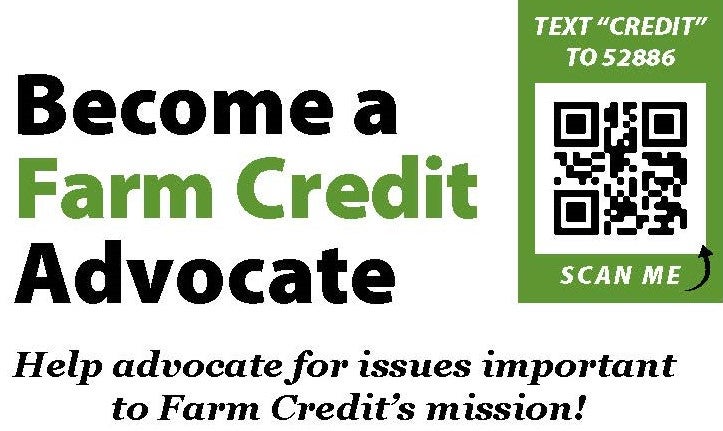 Back to Blog