Fun and Surprising Pumpkin Facts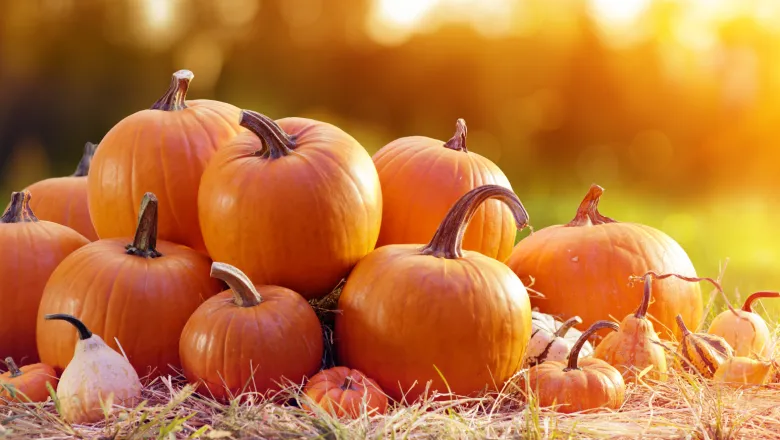 With the slightest chill in the air, the 2022 fall season is upon us. Football fans are ready to cheer on their favorite teams and every coffee shop serves pumpkin spice beverages left and right. The shift in season comes accompanied by exciting changes in activities to participate in. A popular, family favorite activity consists of visiting a local pumpkin patch. Pumpkins are notorious for being used as fall decorations and are also present in a variety of savory dishes. Since pumpkins are a trending commodity during the fall months, we have compiled the perfect guide for everything you need to know about this popular gourd! We have got you covered for all of your pumpkin needs no matter your intended use!
Pumpkin Facts - https://web.extension.illinois.edu/pumpkins/facts.cfm, https://www.ers.usda.gov/newsroom/trending-topics/pumpkins-background-statistics/
The largest pumpkin ever grown weighed in at a whopping 2,702 pounds
Pumpkins are 90% water
Pumpkins originated in Central America
Pumpkins were once used as an ingredient for pie crust, rather than the pie filling.
In 2019, the top pumpkin-producing states were Illinois, California, Indiana, Michigan, and Virginia https://www.ers.usda.gov/webdocs/charts/95204/pumpkin-acres-harvested_450px.png?v=8174.4
How do I choose the perfect pumpkin?
When selecting your perfect pumpkin, a few key characteristics should be considered to choose the gourd that best suits your intended use. Paying attention to these details will ensure you get the most out of your pumpkin for this fall season.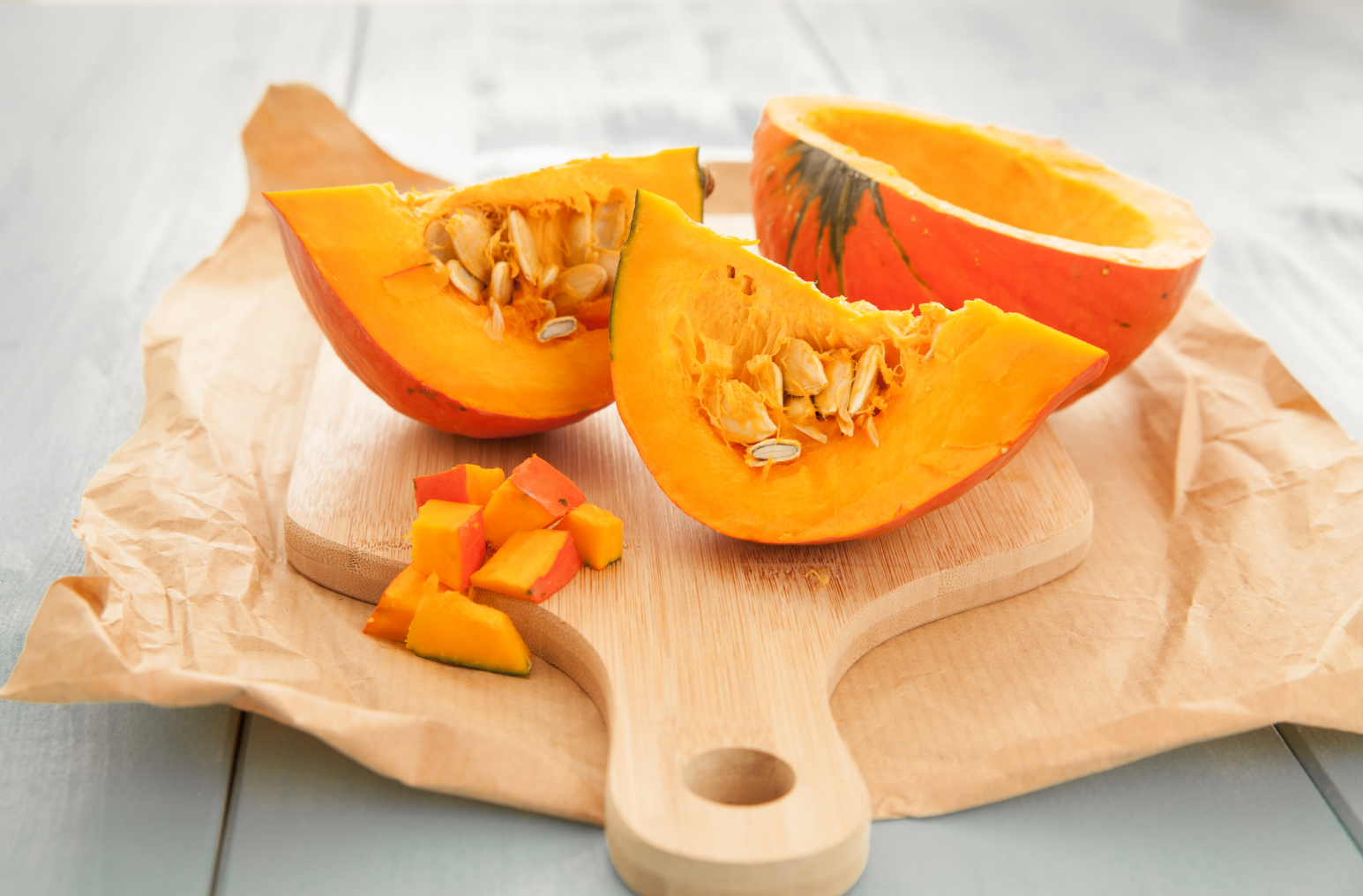 Avoid pumpkins with cracks or splits
Avoid pumpkins with soft spots or sunken areas.
A mature pumpkin will resist scratching when you gently press your fingernail into the rind
Look for a firm bright green stem
Never carry your pumpkin by the stem
Be sure you pick the correct pumpkin for your intended use!
A large uniform pumpkin is best for Jack-o-lanterns while a small heavy pumpkin is best for things like pie or other dishes.
https://www.johnson.k-state.edu/lawn-garden/agent-articles/vegetables/how-to-pick-the-perfect-pumpkin.html
What do I do with my pumpkin when I get home?
Upon selecting the pumpkin best suited for you intended use, it is time to take it home! With the pumpkin being such a versatile commodity, your options of utilization are endless! Listed below are some tasty recipes, as well as creative carving tips and tricks to inspire your creative side!
Educator Resources:
Recipes
Jack-O-Lantern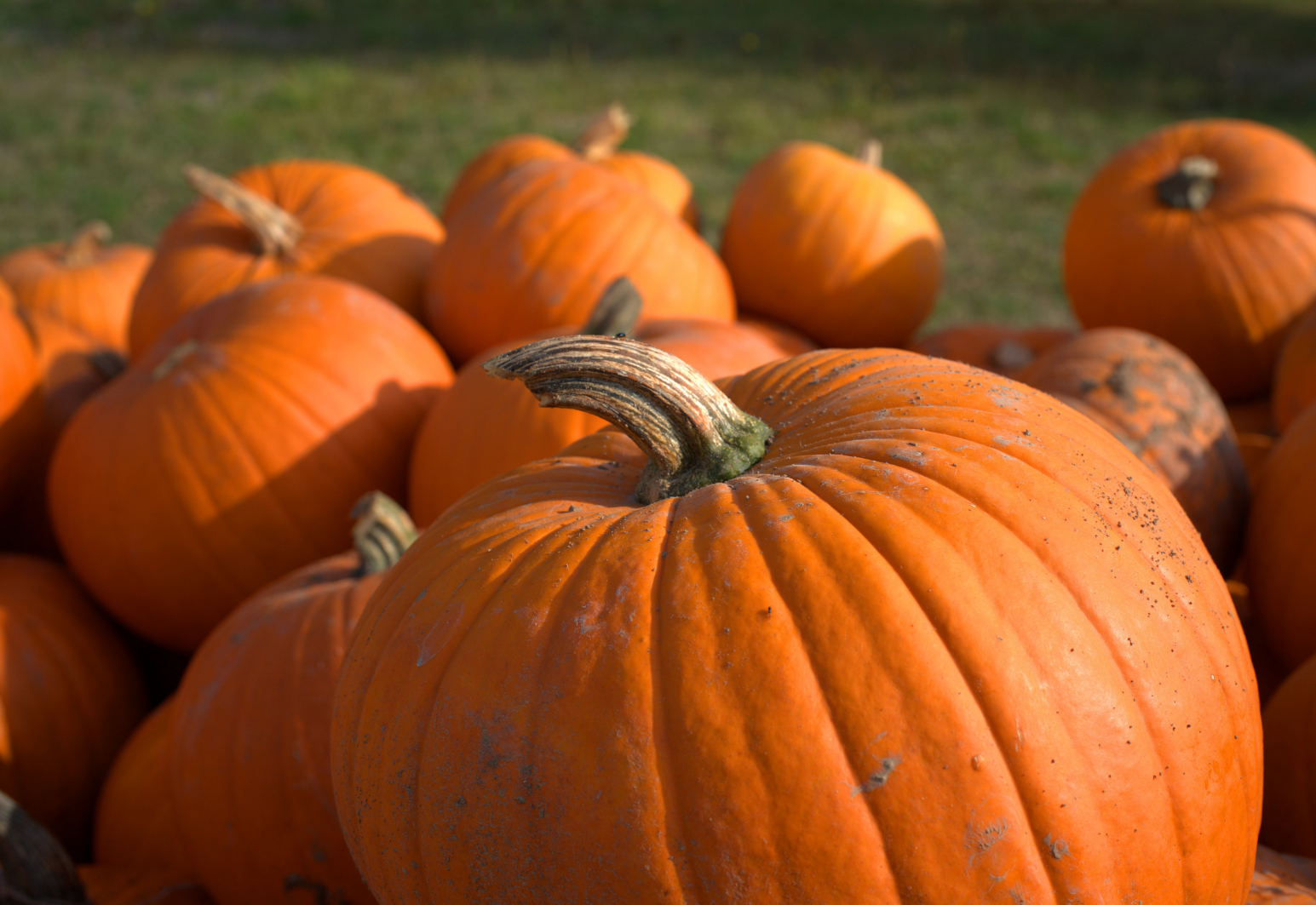 Find a pumpkin patch near you!
We have compiled a list of resources to help you find a pumpkin patch in your area. You can also do a simple internet search. Don't forget to call ahead for hours of operation and availability. When deciding which pumpkin patch best fits you and your family's needs, please consider supporting local agritourism operations for endless family fun!
Virginia
West Virginia
Maryland
Fall fun is finally here and for everyone to enjoy! Picking the perfect pumpkin is a fun activity for individuals of all ages! Feel free to utilize the resources provided to ensure you and your family make the most of this fall season. These are memories that will last a lifetime!
Happy Fall!
Click on the Pumpkin Facts image for the PDF version.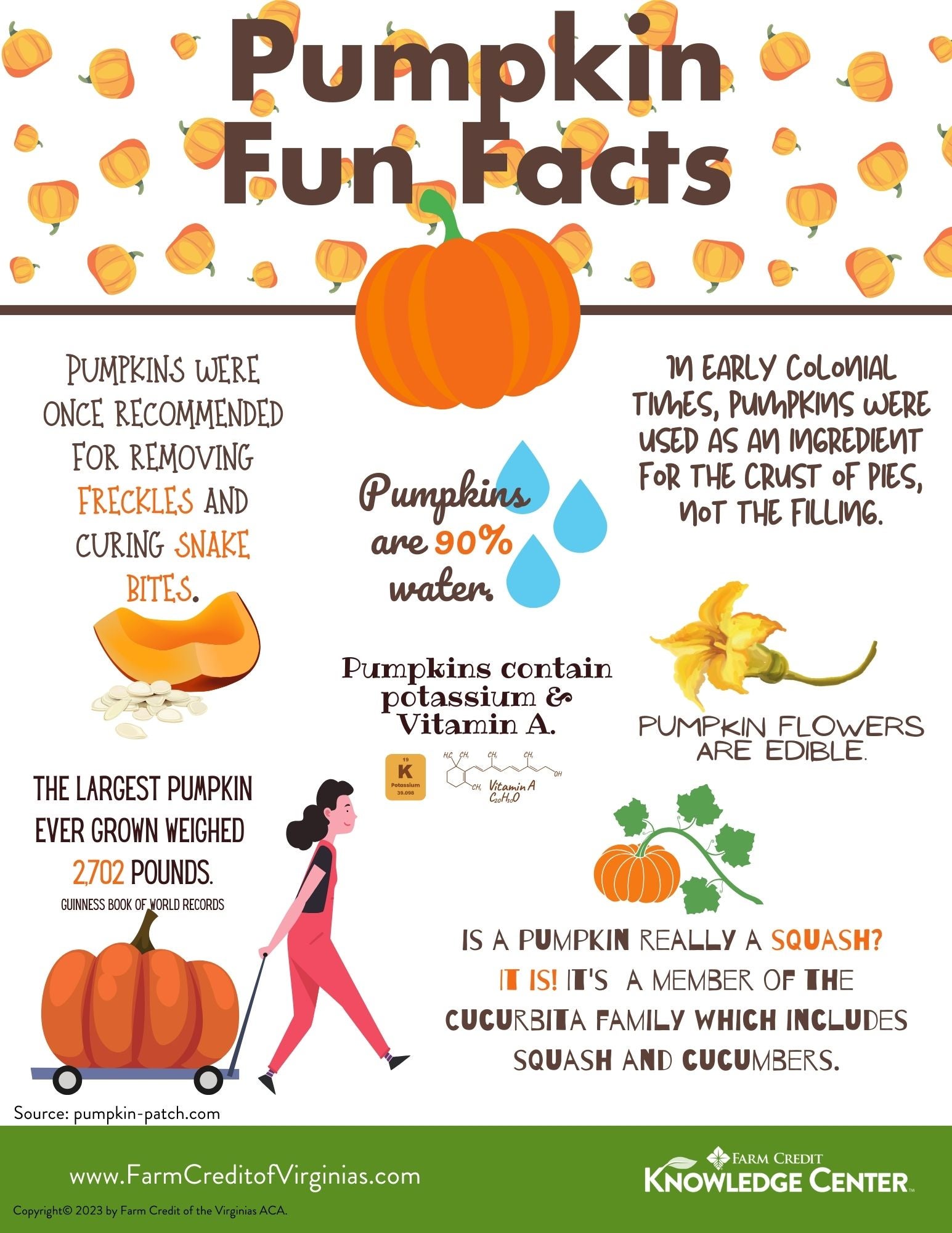 Author: Ivy Ward, Intern, Farm Credit of the Virginias Knowledge Center
Back to Blog