Greenmount Heritage LLC (Rockingham County, VA)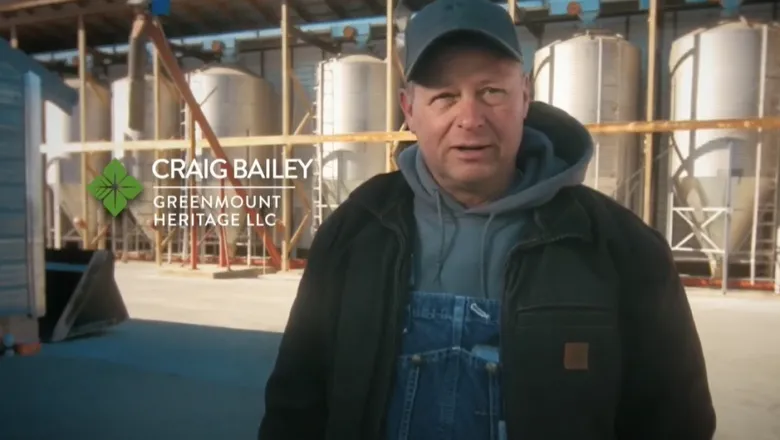 Ag & Culture Video Series
Greenmount Heritage LLC is a diversified, family-owned farm situated among the rolling hills of Rockingham County, VA. Greenmount Heritage is owned and operated by the Bailey family. Craig Bailey is primarily responsible for crop production and the grain roasting business, while his daughter, Mikayla Bailey, manages turkey production, which is contracted by Virginia Poultry Growers Cooperative (VPGC).
The Ag & Culture video featuring Greenmount Heritage LLC focuses on the poultry side of the business and sheds light on the unique integration of the commercial poultry industry. Both Craig and Mikayla discuss their day-to-day responsibilities, the challenges they face, the partnerships that helped pave their way and their relationship with Farm Credit of the Virginias. Hobey Baughn, President of the Virginia Poultry Federation, also joined the Bailey's in the video to discuss the role of the federation, the benefits of the integrated nature of the industry and tips for young farmers looking to get involved in the industry.
About the Ag & Culture Video Series
The Ag & Culture video series provides viewers a behind-the-scenes glimpse of farming in our footprint. The videos are intended to share the stories of the hard working farm families that make up the agriculture industry, in addition to shedding light on a given commodity or hot topic in agriculture, like conservation, agricultural technology advances, etc. The individuals featured in the series are not only strong advocates for agriculture and engaged rural community members, but also Farm Credit customer-owners. Each producer featured in the series leverages Farm Credit's cooperative structure and flexible financing to meet their operational goals.
Back to Blog