Harmony Harvest Farm (Augusta County, VA)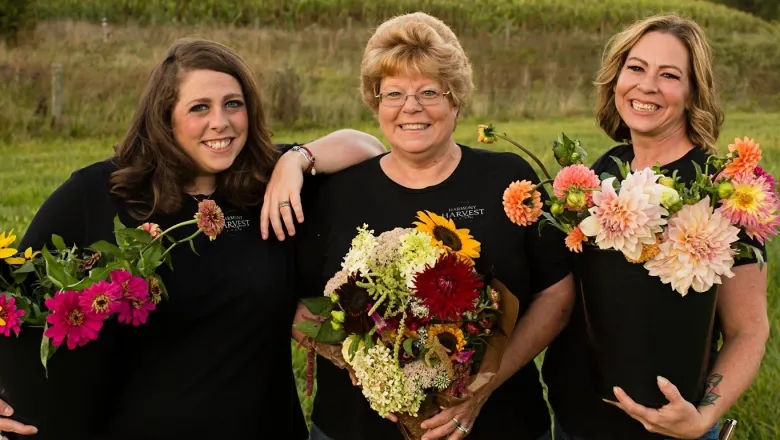 Ag & Culture Video Series
Harmony Harvest Farm is a 20-acre cut flower farm located in the Shenandoah Valley of Virginia that ships mixed bouquets and bulk flowers nationwide and offers a local agritourism experience. To the owners, the farm is so much more than that. It's a way to build connections between people, strengthen the community and rediscover the wonder of Mother Nature. Harmony Harvest Farm's story is woven with the idea that all people can find joy together - and this story is punctuated by flowers. The farm is owned and operated by sisters Jessica Hall and Stephanie Duncan, and their mom, Chris Auville, or as they like to call her, The Lady Monarch. 
Learn more about Harmony Harvest Farm: https://www.hhfshop.com/
About the Ag & Culture Video Series
The Ag & Culture video series provides viewers a behind-the-scenes glimpse of farming in our footprint. The videos are intended to share the stories of the hard working farm families that make up the agriculture industry, in addition to shedding light on a given commodity or hot topic in agriculture, like conservation, agricultural technology advances, etc. The individuals featured in the series are not only strong advocates for agriculture and engaged rural community members, but also Farm Credit customer-owners. Each producer featured in the series leverages Farm Credit's cooperative structure and flexible financing to meet their operational goals.
Back to Blog