Hillview Farm (Rockingham County, VA)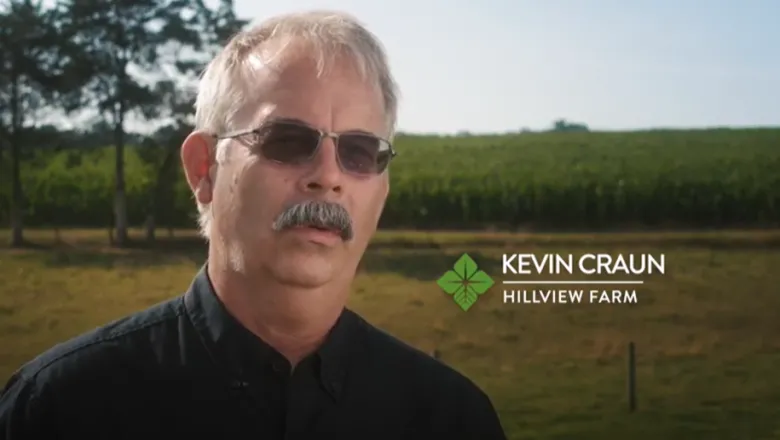 Ag & Culture Video Series
Hillview Farm is a 900-acre dairy operation that supports 180 dairy cows, 100 cow/calf pairs, as well as dairy steers. Hillview Farm is owned and operated by fourth-generation farmers, Kevin and Steve Craun. Soil and water conservation has been a priority on the dairy farm for several generations.
In the Ag & Culture episode featuring Hillview Farm, Kevin Craun discusses the importance of preserving agricultural land and water resources. He shares and defines the various management practices they employ at Hillview Farm. Megan Dalton, District Manager for the Shenandoah Valley Soil and Water Conservation District (SVSWCD), is also featured in the episode. Dalton discusses the role of the SVSWCD in promoting stewardship and natural resource conservation.
About the Ag & Culture Video Series
The Ag & Culture video series provides viewers a behind-the-scenes glimpse of farming in our footprint. The videos are intended to share the stories of the hard working farm families that make up the agriculture industry, in addition to shedding light on a given commodity or hot topic in agriculture, like conservation, agricultural technology advances, etc. The individuals featured in the series are not only strong advocates for agriculture and engaged rural community members, but also Farm Credit customer-owners. Each producer featured in the series leverages Farm Credit's cooperative structure and flexible financing to meet their operational goals. 
Back to Blog