National Fried Chicken Day!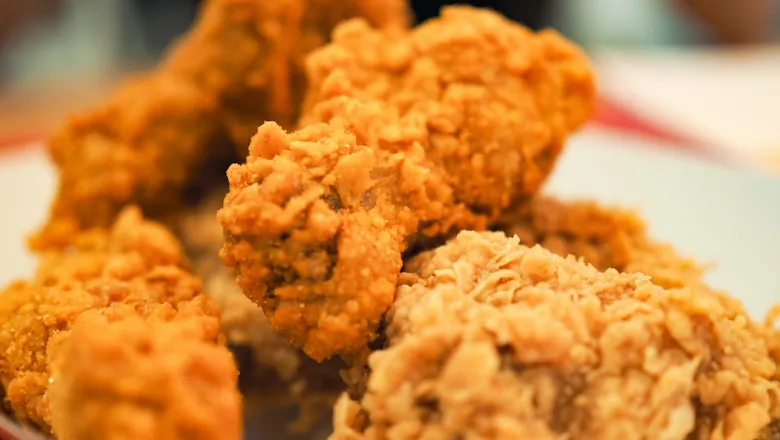 In honor of National Fried Chicken Day, we thought it would be fun to share some chicken facts, information and cooking tips!

More Chickens Than People
Did you know that chicken is the most common poultry in the world and that there are more chickens on earth than people?  This may explain why everyone can list their favorite chicken recipe and why most restaurant establishments serve chicken dishes.  Chicken has been a staple in many households since World War II, during which time suffered from a beef and pork shortage.

Economic Impact of the Industry
The popularity of chicken with consumers helps to drive the industry.  Currently, the U.S. poultry industry provides 1,984,784 jobs totaling $109.0B in wages to families.  This in turn generates about $495.1 billion in annual economic impact and about $38.5 billion in taxes.  These are very impressive numbers.  If you are interested in learning the economic impact in your area, you can search your state or county by visiting www.poultryfeedsamerica.org.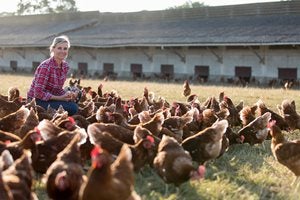 Chickens in School
Chickens are popular in schools when it comes to learning about embryology!  4-H Extension Agents across the U.S. travel to schools to teach the process, oftentimes hatching out eggs.  Educators also have multiple resources available to help students understand the poultry and egg industry.  Resources are free and include printables, videos and computer learning games.  To find resources visit: https://www.uspoultry.org/t_resources/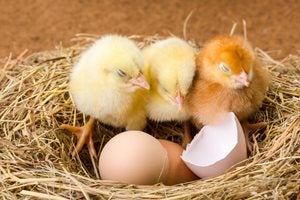 The Perfect Fried Chicken
So what makes the perfect fried chicken?  You may have a recipe your family has been passing down for generations, or you may be searching for the perfect ingredients to perfect the flavor and crunch.  Either way some may say to perfect fried chicken, you need to cut the chicken properly.  Cooking pieces that are similar in size will equal out the cooking time.  Some may mention marinating chicken prior to cooking is their secret.  Marinated chicken is said to increase juiciness.  Others may say it is definitely tied to the correct cooking oil and temperature!  You need an oil with a high smoke point such as canola or peanut oil and heat to 335 degrees Fahrenheit.   Getting the perfect temperature ensures a crispy outside and cooked inside.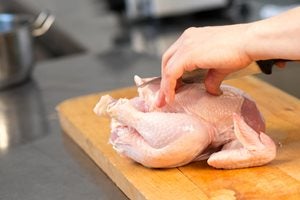 These are all fantastic tips to perfect fried chicken and we would love to hear your tried and true methods.  Comment below to share what works best for you! 
Back to Blog