Poinsettia Facts: The Must-Knows Before Buying One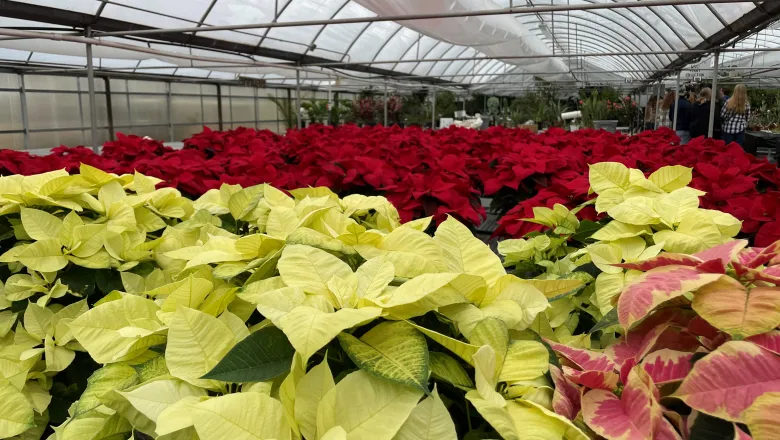 With temperatures dropping and snow flurries in the air, December has made its arrival. For most individuals, December is a very anticipated month with December 25th being Christmas. During the holiday season, many Christmas traditions take place in the homes of millions. A few popular traditions include making everyone's favorite holiday treats, watching classic Christmas movies, as well as cutting down a Christmas tree. Another holiday tradition that many individuals look forward to is poinsettias. This Christmas flower accounts for almost one-quarter of all potted plants sold, with more than 35 million potted poinsettias sold in the United States. They are very eye-catching with their bright blooms and timeless look. The popular demand for this plant during the holiday season is so high that most are sold within the six weeks leading up to Christmas.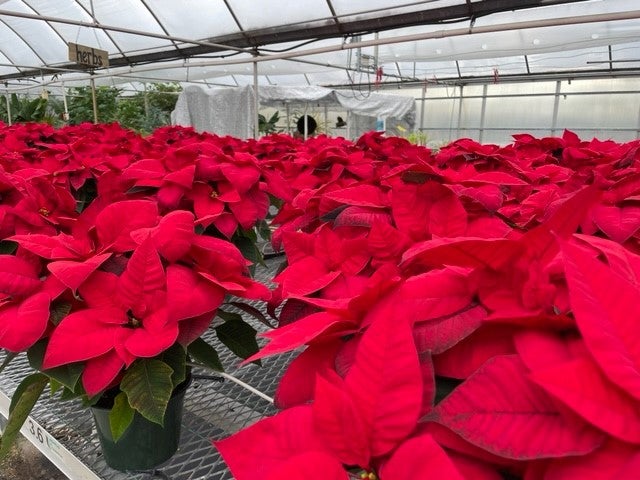 Poinsettia Fun Facts
The Paul Ecke Ranch in California grows over 70% of all Poinsettias purchased in the United States. They also produce about 50% of the worldwide sales of poinsettias.
The word Poinsettia is traditionally capitalized because it is named after a person.
Poinsettias are December's birth flower.
Poinsettias are not frost-tolerant.
Poinsettias can come in a variety of colors – red, white, pink, burgundy, marbled, and speckled.
Poinsettias are not poisonous. Ohio State University did a study that showed that a 50-pound child would have to eat more than 500 leaves to have any harmful effect.
After Holiday Poinsettia Care
After Christmas has finally come and sadly gone, many individuals find themselves not sure what to do with their beloved poinsettia. Some individuals desire to continue to care for their poinsettias in hopes that they will have a beautiful bloom come the next holiday season. However, even with year-round care, there is no guarantee they will bloom again. Extension professor, Dr. Leonard Perry, at the University of Vermont created a schedule influenced around holidays in the hopes of your poinsettia blooming again. The schedule can be found at http://pss.uvm.edu/ppp/articles/poinsett.htm
The beauty of the poinsettia is unique and unmatched during the holiday season. Whether you want to preserve your poinsettia for the following holiday season or love to enjoy the beauty of this staple holiday tradition plant for the month of December, there is no doubt that the vibrant blooms will bring a sense of holiday spirit to your home. Poinsettias are usually retailed all around and can be found at local greenhouses, college horticulture programs, and through large retail stores such as Walmart or Lowe's. Turn on your favorite holiday movie, indulge in your favorite Christmas treat, and enjoy the beauty of your Poinsettia in honor of Joel Roberts Poinsett today, Poinsettia day!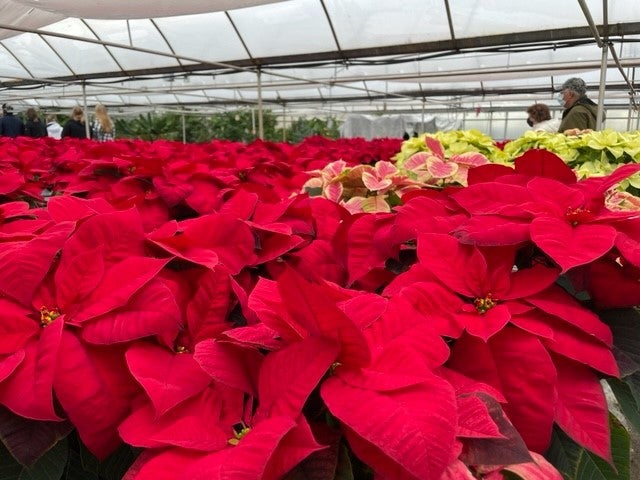 Learn more about the history and care of Poinsettias with West Virginina University Davis College.
Author: Ivy Ward, Intern, Farm Credit Knowledge Center
Fun Facts Sources:
https://randomactsofflowers.org/10-fun-flower-facts-national-poinsettia-day/
Back to Blog