Protecting Your Land & Legacy with NRCS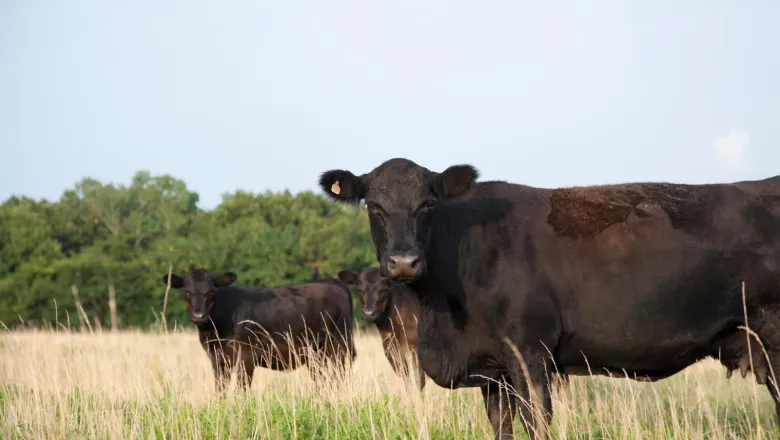 Farm Management Resources
Shelter is one of those words that instantly brings to mind a sense of comfort and safety. It can be a physical place or an action to provide protection from the storms of life. In either case, people are an essential part of the process as we come together to support one another.
USDA's Natural Resources Conservation Service (NRCS) traces its roots back to one of the darkest times for American agriculture when erosion, drought and poor farming practices churned up severe windstorms that turned the Great Plains into the Dust Bowl. In the wake of this crisis, Congress established the Soil Conservation Service (SCS) to spearhead a nationwide effort to restore and maintain healthy and productive lands.
The agency has continued helping people help the land for 85 years, changing our name in the process to reflect a broader role in natural resource protection. In that time, we have helped protect millions of acres through our unique relationship with conservation partners and private landowners.
It All Starts with a Plan
If you don't know where you're going, any road will get you there. People make plans for everything from vacations to retirements, so they can be prepared and get the results they desire. The same principles apply to conservation.
NRCS works with clients to develop conservation plans to better manage the natural resources on all types and sizes of operations. The nine-step planning process helps ensure that each landowner reaches his or her desired destination.
Do you have bare areas in your fields or pastures that are subject to erosion? We might suggest a suite of practices like no-till, cover crops or prescribed grazing to keep the soil covered.
Are your cattle drinking from streams because they have no other water sources nearby? Fencing and an alternative watering system might be the answer for you.
Are you interested in establishing or restoring habitat for wildlife? We could recommend plantings to  attract pollinators or establishing stream-side buffers to improve water quality for aquatic species.
Would you like to better manage your forest land? Prescribed burning, thinning and new tree establishment could be included in your forest management plan.
Collaborative Conservation
Your local district conservationist will schedule a visit to observe your operation, assess resource concerns and discuss opportunities you'd like to explore in your customized conservation plan. He or she will then work with you to develop site-specific recommendations for practices that will offer the best return on your investment.
A System Approach
Though all the steps work together as part of an overall system, the two most important components are the landowner's goals and objectives and identifying resource concerns that may present potential barriers. Conservation systems not only help agricultural operations be more efficient, productive and profitable but also shelter landowners from off-site impacts, help them comply with environmental regulations and protect their eligibility for most USDA programs, including crop insurance.
Working the Plan
Once you're satisfied with the strategy you have developed with your NRCS conservationist, you'll sign the document to put it into action. Your plan will include practice schedules, specifications and implementation requirements which will serve as an important reference throughout the journey.
When you're ready to proceed, NRCS can provide cost estimates for recommended practices and outline financial assistance that may be available to you. (Note: Producers must establish records with the Farm Service Agency to be eligible for our programs.)
NRCS accepts applications year-round but makes funding decisions at specific times. Deadlines for core programs like the Environmental Quality Incentives Program (EQIP), Conservation Stewardship Program (CSP) and Agricultural Conservation Easement Program (ACEP) are announced each year. Agricultural producers may also have opportunities to submit applications through Regional Conservation Partnership Program  (RCPP) or Conservation Innovation Grant (CIG) projects awarded to partners.
NRCS reviews all applications received and prioritizes them according to national, state and local resource concerns and the environmental benefits the conservation practices will provide. Beginning farmers, veterans and historically underserved applicants qualify for additional ranking points or separate fund pools. Those who sign contracts receive additional instructions along with the completed conservation plan, which includes job sheets containing the standards and specifications to complete the practice(s) in a specific time frame.
Your Long-Term Conservation Partner
Good stewardship requires an enduring commitment and the NRCS is with you for the long haul. Our technical staff provide free training and direct technical assistance to farmers and partners throughout Virginia. We also offer a variety of tools and resources to help you in your journey. Contact your local NRCS office to learn more.
Helpful Resources
Author: Barbara Bowen, State Public Affairs Specialist, Virginia USDA Natural Resources Conservation Service; PH: 804-287-1679, Email: barbara.bowen@usda.gov
Photo Information
The no-till corn photo is provided courtesy of the Virginia No-Till Alliance (VANTAGE)
All other images are USDA NRCS photos
Back to Blog