Stone House Lavender Farm & Barn (Marion County, WV)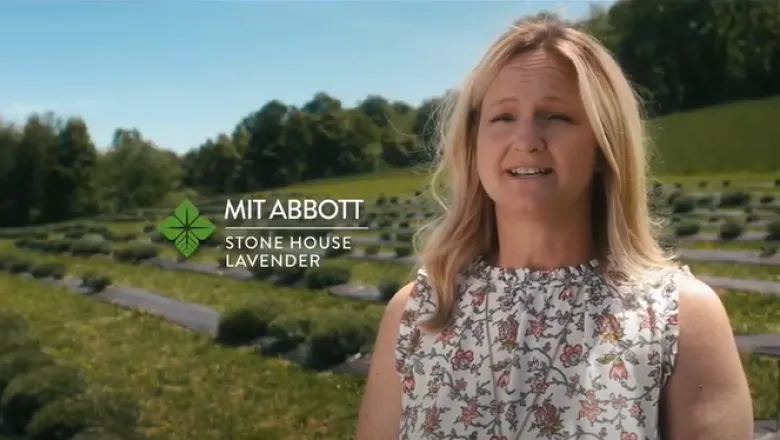 Ag & Culture Video Series
Young, Beginning, Small & Veteran Farmers
Stone House Lavender includes a working 20-acre lavender farm and farmhouse style event barn. The operation offers an on-site farm store which carries hand-crafted lavender products crafted with pure plant extracts and essential oils. The newly established event barn provides a picturesque setting for weddings, as well as group events such as bridal/baby showers, family reunions, graduation parties and corporate events. Carrying on a long family tradition of cows grazing in the fields, the farm is ​also home to a small family of livestock in the meadows.
In the Stone House Lavender Ag & Culture episode, Mit Abbott, co-owner of Stone House Lavender, discusses how they got their start, the process of growing lavender, the importance of diversification, the partnerships that helped pave their way and more.
Learn more about Stone House Lavender: https://www.stonehouselavender.com/
About the Ag & Culture Video Series
The Ag & Culture video series provides viewers a behind-the-scenes glimpse of farming in our footprint. The videos are intended to share the stories of the hard working farm families that make up the agriculture industry, in addition to shedding light on a given commodity or hot topic in agriculture, like conservation, agricultural technology advances, etc. The individuals featured in the series are not only strong advocates for agriculture and engaged rural community members, but also Farm Credit customer-owners. Each producer featured in the series leverages Farm Credit's cooperative structure and flexible financing to meet their operational goals. 
Back to Blog