Veteran Farmer Feature: Clint Kelly (Preston County, WV)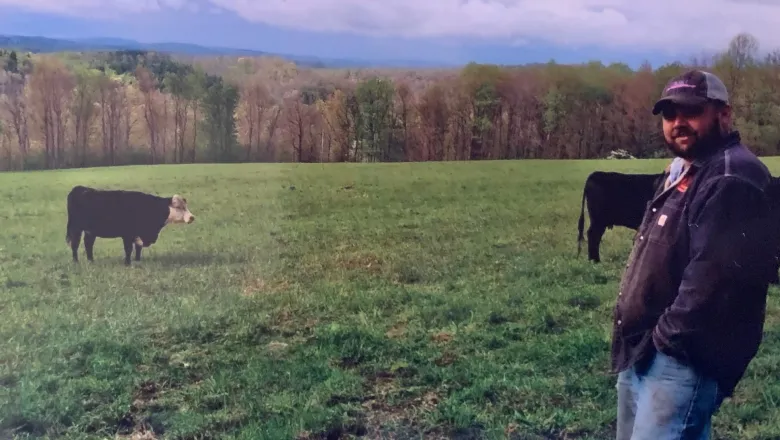 Young, Beginning, Small & Veteran Farmers
As America's veterans transition to civilian life, many pursue careers in agriculture. Clint Kelly is a combat veteran of the U.S. Army who now owns and operates a farm alongside his wife, Julia, in Terra Alta, West Virginia. As their farming operation has grown over the years, the Kellys have relied on Farm Credit of the Virginias for guidance and the financing to support their endeavors. We're proud to play a small role in helping our heroes succeed in agriculture. In honor of Veterans Day on November 11, we interviewed Clint to learn more about his operation and his experience in the military. 
Tell us a little bit about yourselves and your operation.
"We formed our business, Kelly Farms, in 2012 and our operation primarily consists of commercial Angus cow/calf pairs. In the last two years, we also began raising Hampshire cross lambs. Lambs offer another source of income and complement our pasture rotation nicely.
In addition to our beef cattle and lambs, we have four livestock guardian dogs. They protect the lambs, chickens and other small livestock animals on our farm. The dogs also allow for us to have a fenceless vegetable garden and vast flower gardens. 
Our three children (pictured below) eagerly help on the farm. We are thankful daily for the opportunity to raise them on a farm homestead. "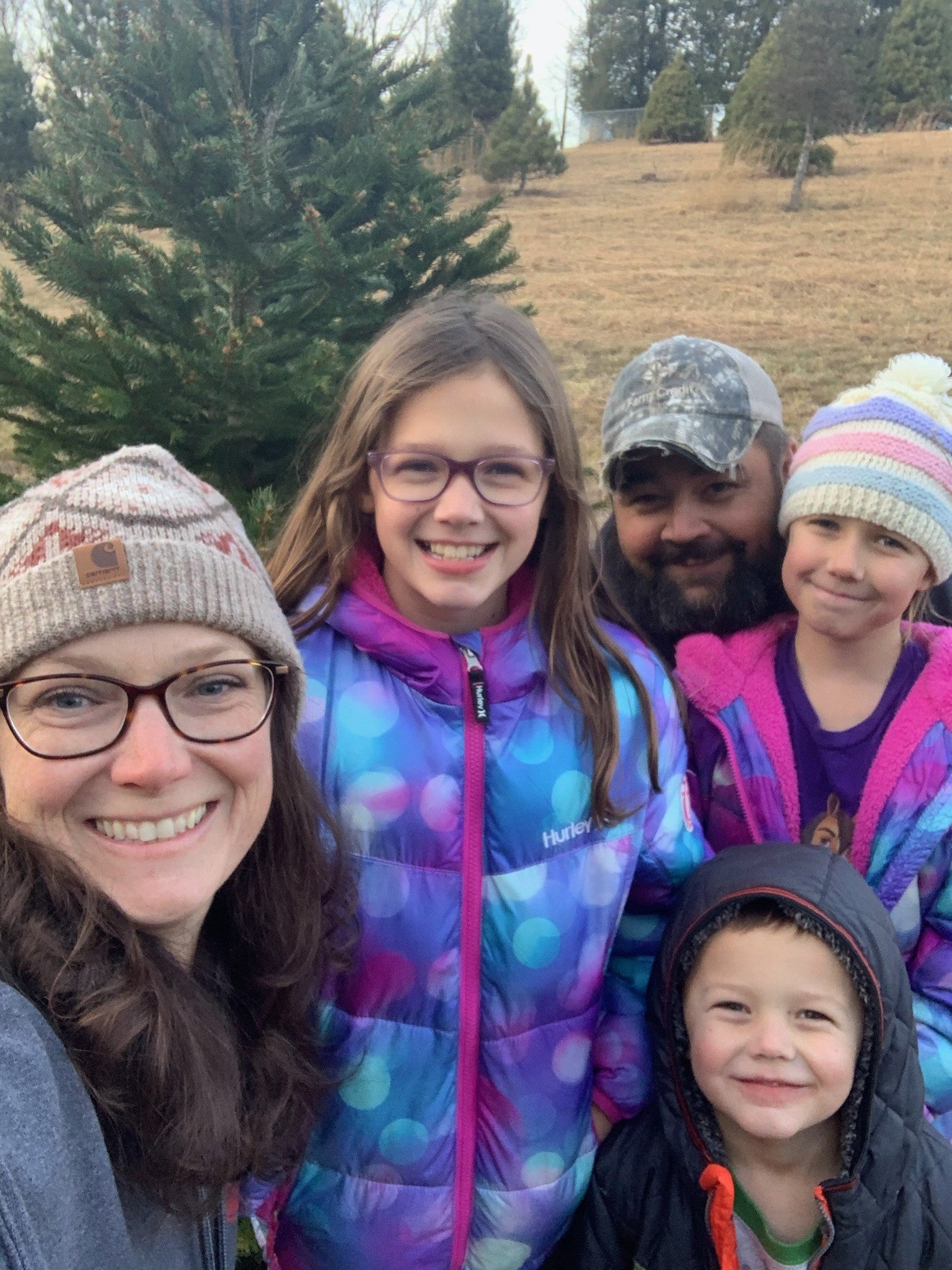 What has been your greatest accomplishment?
"My wife, Julia, and I started our farm business ourselves. Developing the farm, creating our business and building our home are our greatest accomplishments. 
When we first saw our farm, we knew it was meant to be our home. The property had been neglected for years, but it had great potential. First, we brush hogged and built over three miles of fence. From there, we were able to pasture the whole farm. Next, we ran utilities to the property. Then, Julia and I remodeled and put in a temporary house trailer. We packed up our children, sold our home and moved to our farm. We patiently waited and worked on the farm until we were able to start the construction of our home. 
We could not have done all of this without God, the help of our friends and neighbors, the support from our family and our Farm Credit loan officer." 
What are some challenges you face?
"There will always be challenges. Currently, the greatest challenge we face is the economy and rising cost of expenses. As the cost of expenses continues to increase, making a profit is a constant struggle. The amount of feed it takes to raise a great product does not change. The cost of the feed, the cost of the fuel to make the hay, equipment expenses, etc. is constantly increasing. It is harder when you are also paying for the land. Unfortunately, it is impossible for most farmers in our area to farm without having a supplemental income."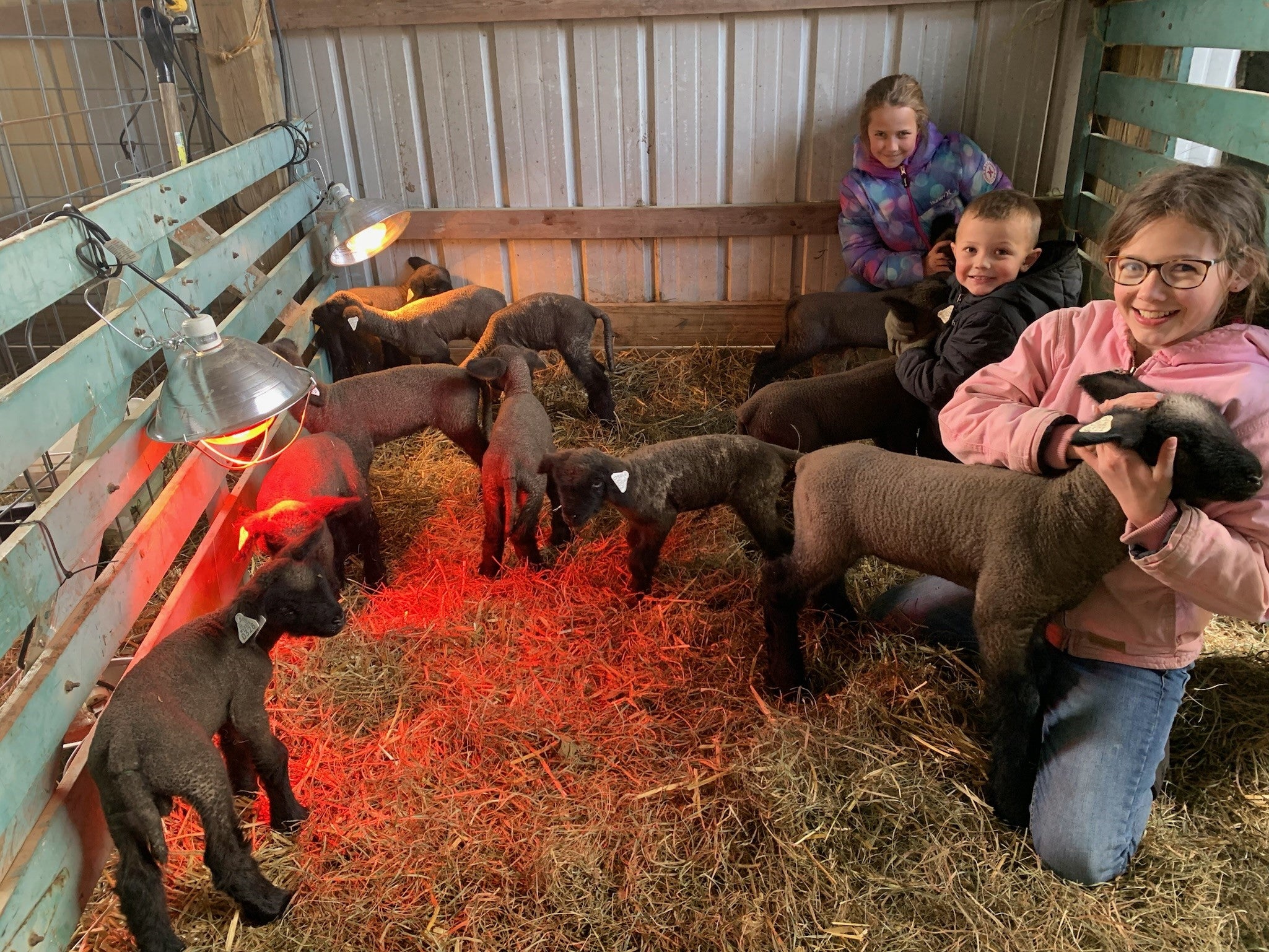 Can you share a little bit about your experience in the military? 
"I am a combat veteran who served in the U.S. Army from 2001-2003. I joined the Army initially because I was not certain of what I wanted to be when I grew up. I feel every American should serve and give back in some capacity. I felt like it was my duty to my country. You really cannot complain if you do not serve or vote. Those are some of the basic principles our country was built on."
How does that experience help in your farming operation?
"No matter how hot or dirty you are, a sandstorm in Iraq is worse! Honestly, I appreciate the comforts we have in the United States more now that I have served. I appreciate that we can utilize resources to provide for our family. You cannot easily grow a garden in the desert, but, fortunately, we can here. With a little effort, we can feed our family very well on our farm. We can grow and store fresh foods, raise our own meats and cut firewood to prepare for a hard winter. Many other countries around the world do not have those simple luxuries. It is easy to take that for granted."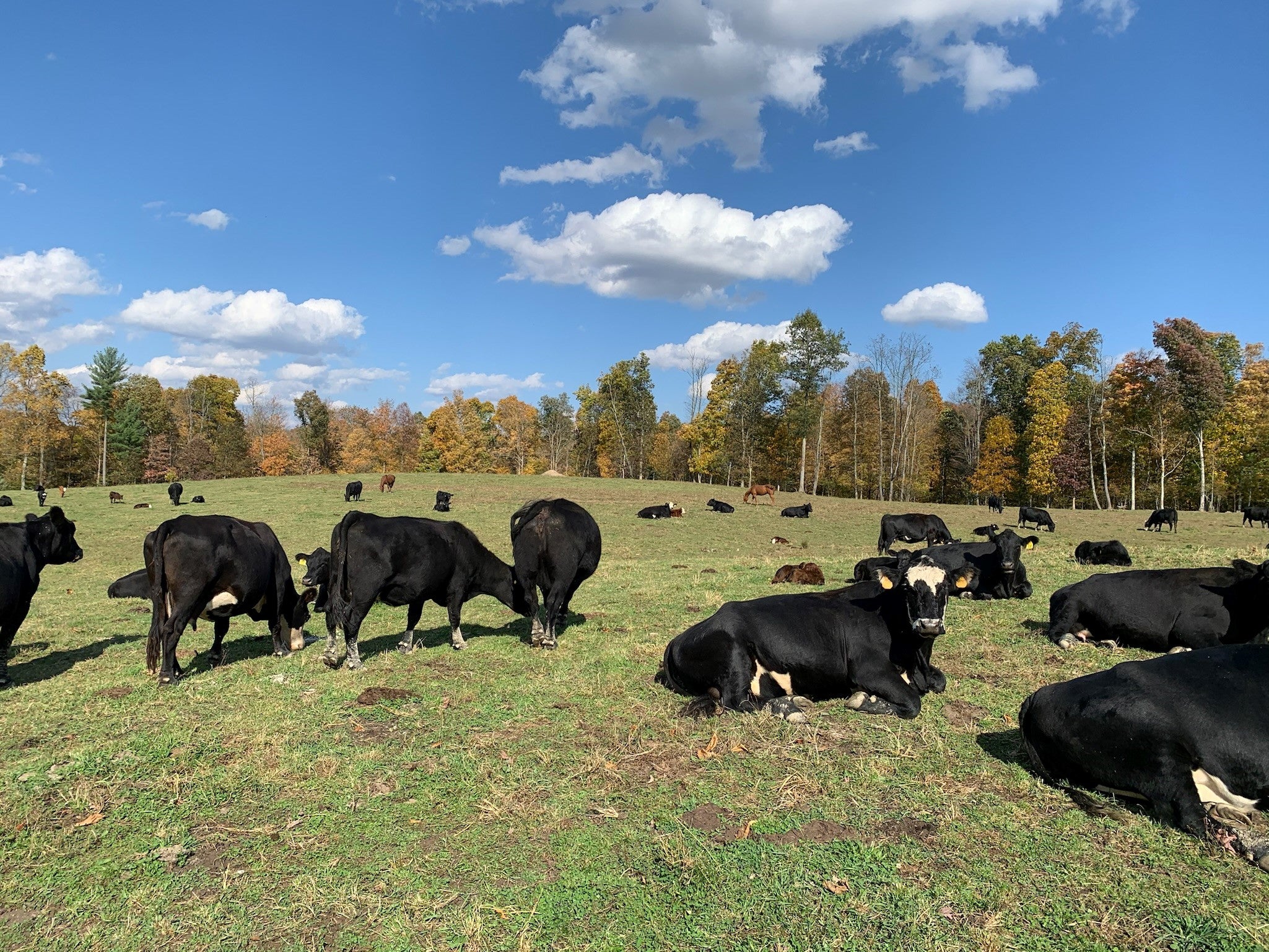 Why did you choose Farm Credit and what makes Farm Credit stand out as an ag lender?
"Our loan officer goes above and beyond any loan officer we have ever had. She understands the industry and has offered invaluable financing advice."
What advice would you give to other military veterans who are interested in farming?
"My advice is to go for it! Get a good, trustworthy loan officer who knows veteran programs. Find a local officer like we did who can support you and work with you to help you reach your goals. Then, you can enjoy living the good life.
Being a farmer is honest, hard work. You take care of the livestock and land while working sunup to sundown every day. You end each day tired but start each day with a grateful heart. You feel accomplishment from each successful harvest and birth. You work outside in all temperatures and conditions in sometimes very stressful and dangerous situations. You will focus on weather impacts, birthing successes, vaccination schedules and feed changes. You will become less selfish and less focused on the rat race. Farming instills good values in your family while simplifying life."
Back to Blog