Veterans in Agriculture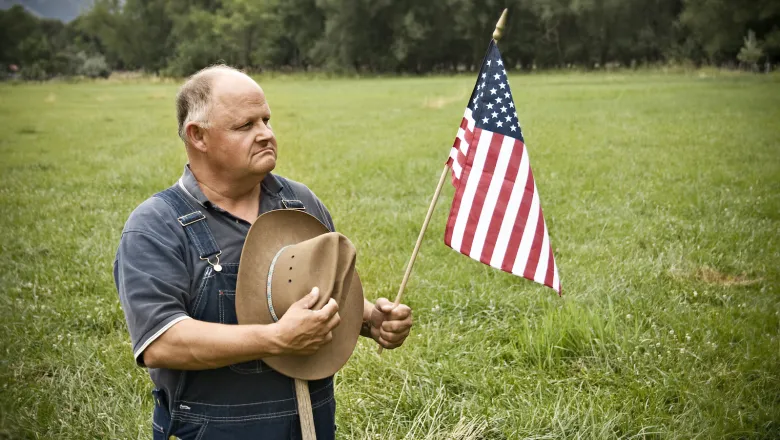 Young, Beginning, Small & Veteran Farmers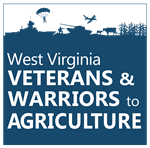 The West Virginia Department of Agriculture (WVDA) Veterans and Warriors to Agriculture has some exciting news to share! Earlier this month, the program officially became West Virginia Veterans and Heroes to Agriculture (WVVHA), opening it up to law enforcement, emergency response personnel, firefighters and first responders.

"We have seen a lot of success from ours Veterans to Agriculture program since its inception in 2014. With those successes, we felt we needed to expand the reach of that program to additional groups, which required legislation and name change," said Commissioner of Agriculture Kent Leonhardt. "I am excited to see what can be accomplished under this rebranded program."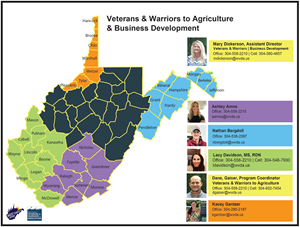 Program leadership and WVDA Business Development staff have been working diligently over the past several months to reach out to current members and update their information.  Active members will simply remain active under the new program name, and our database will grow to include the emergency response and law enforcement personnel. Currently, program members are able to receive:
Education, Training and Scholarships
Opportunities to be featured in the Market Bulletin and e-News
Assistance in identifying and navigating available resources
Mentorship and networking opportunities
Ongoing business development, marketing and technical assistance
VHA is also excited to be partnering with Farm Credit of the Virginias Knowledge Center to share resource information to beginning veteran farmers. Although a living document, the Knowledge Center and VHA recently collaborated to build a resource guide highlighting some key agencies and service providers for getting started. Let's take a look at some of these resources. Download the Veterans to Agriculture Resource Guide Here!
West Virginia Department of Agriculture (WVDA)

In addition to VHA, WVDA offers many other programs and services. One such program is WV Grown, the state's premier food branding program, that helps farmers and value-added producers promote their local products.  The Business Development Division, which houses WVVHA, also employs business planning coordinators around the state to help new and experienced farmers alike grow their businesses, find new markets and make local connections.  Additionally, farmers can find technical assistance with a number of common issues, including labeling, soil testing, pest management and more.
Operation Welcome Home and Sprouting Farms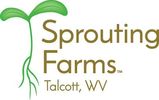 For veterans looking for new skills, job training and support, consider joining at Operation Welcome Home or Sprouting Farms.  Operation Welcome Home is a Morgantown-based organization focused on job placement and transitional support. Currently, they have a high tunnel where they host workshops and provide hands-on training to veterans.
Sprouting Farms is another unique non-profit organization providing training and resources to beginning farmers.  Located in Talcott, WV, they are an incubator farm, where beginning farmers can participate in a paid internship, low-cost high tunnel leases and equipment sharing. The training coordinator and several others at Sprouting Farms and their food system partners are veterans themselves, and they hope to help more veterans with their transition into agriculture.
Virginia Department of Agriculture and Consumer Services (VDACS)

VDACS offers a lot of great information, guidance and support to Virginia's farmers. Much like the WVDA, veterans can find technical assistance with items such as labeling, conservation practices, food safety and more.  Furthermore, VDACS's Division of Marketing and Development has implemented Virginia Grown and Virginia's Finest to promote locally grown products, specialty foods and craft beverages.
Virginia Beginning Farmer and Rancher Coalition (VBFRC)

Understanding that getting started in agriculture is difficult, VBFRC was formed by Virginia Cooperative Extension to help support that mission and "improve opportunities for beginning farmers and ranchers to establish and sustain viable agricultural operations and communities in Virginia".  Visit them to find mentors, network and learn more about whole farm planning
Additional Assistance
For those beginning farmers looking for mentorship, comradery and a strong farmer community, the Farm Bureau Patriot Project is a great place to start.  The Farm Bureau will place beginning, veteran farmers with experienced Farm Bureau members to offer them guidance as they pursue their agricultural venture.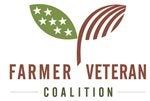 The Farmer Veteran Coalition is another great organization for veteran farmers, whether new or experienced.  Each year, the Farmer Veteran Coalition accepts applications for their fellowship program, which includes a monetary award to assist veterans during start up or expansion.  They also have the Homegrown by Heroes labeling program, which is another branding tool to help consumers find goods that are veteran produced.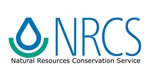 The United States Department of Agriculture (USDA) and Natural Resources Conservation Service (NRCS) both provide valuable incentives and opportunities for veterans.  Through the USDA, veterans can receive on-the-job training for careers like commodity food grading, as well as educational resources for planning their business.  Falling under the USDA umbrella, NRCS offers technical assistance to farmers, including land and resource planning, and they also offer financial incentives for implementing conservation practices, like pollinator plantings, paddock fencing and high tunnels, through their Environmental Quality Incentives Program (EQIP), where veteran applications receive preference.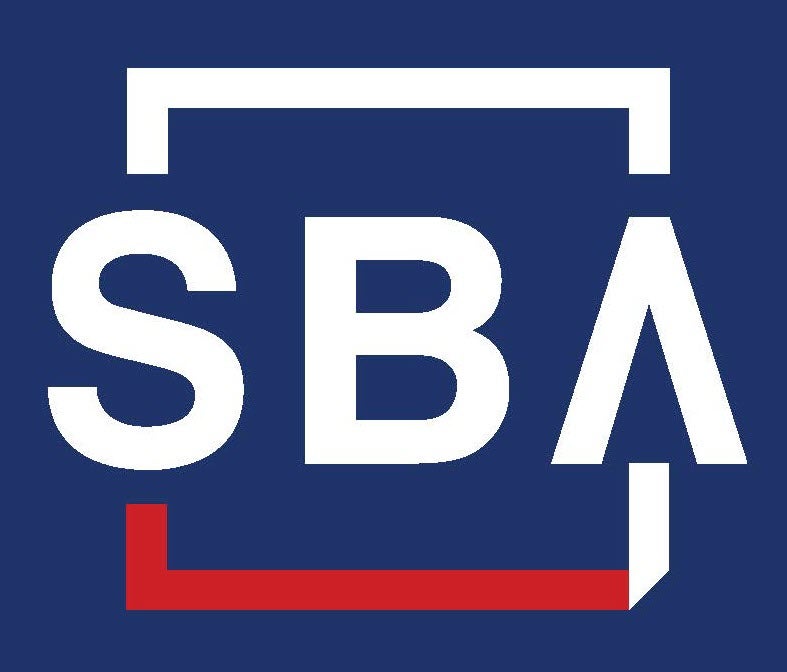 For many beginning farmers, handling the "business side" is often the biggest challenge.  For help there, be sure to reach out to the Small Business Administration (SBA).  They offer a wealth of knowledge and can assist with market research and business planning among other things.  Furthermore, they teach "Boots to Business" and "Boots to Business | Reboot", which are short, intensive courses on starting up a business offered specifically to active duty military and veterans.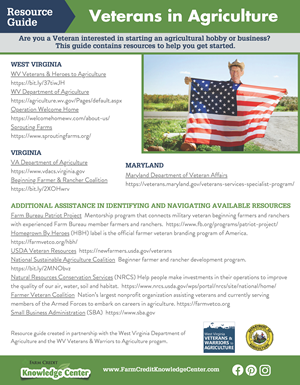 Back to Blog