Vittone Farms (Bedford County, VA)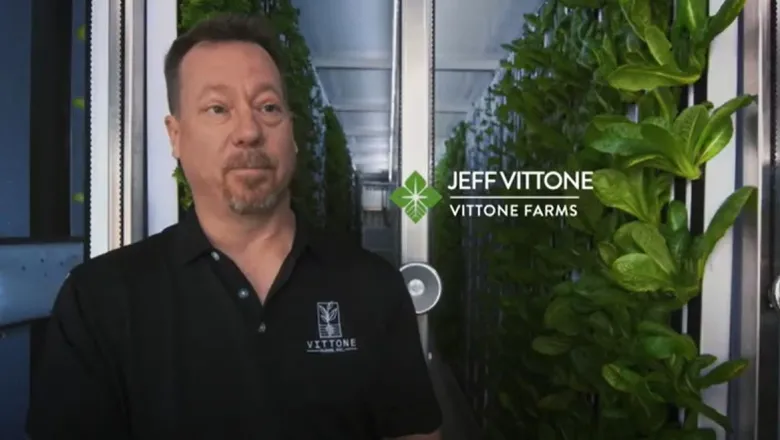 Ag & Culture Video Series
In the Vittone Farms Ag & Culture episode, Farm Credit of the Virginias customer-owner, Jeff Vittone, explains the inception of his container farm in Bedford County, VA and the benefits of employing vertical hydroponic farming methods, which include less labor, greater yield and improved conservation. Additionally, Vittone's Hydroponic Crop Manager, Jordan Grudley, provides a step-by-step overview of the growth cycle that take place within the 40-ft shipping container, from seedling to finished product. Vittone concludes the video with advice for young and beginning farmers wanting to pursue a similar operation and comments regarding the value of working with a trusted lender, like Farm Credit of the Virginias.
A national E. Coli outbreak that took place over a decade ago left our friend and customer-owner, Jeff Vittone, concerned about the quality and accessibility of healthful produce for his family. Jeff put his innovative mind and technical engineering background to work. Before long, Jeff had a thorough business plan and meticulous blueprints in-hand for what would soon become Vittone Farms.
Vittone Farms is far from your average, run-of-the-mill agricultural operation. Jeff grows produce using vertical hydroponic farming methods within expertly organized 40-ft shipping containers. One container can accommodate the harvest of up to 6,000 vegetables and herbs a month. The yield per container is equivalent to that of two and half acres of conventionally raised row crops, however he can plant all year long, regardless of rain, snow or extreme temperatures, and without the need for pesticides or herbicides.
In early 2021, Jeff outfitted his first container. Since that time, he has only continued to grow his operation and increase the availability of local produce to better meet the needs of his rural community members. To learn more about the intriguing and innovative farming technique, our team conducted an interview with Jeff inside one of his containers.
Can you explain how vertical hydroponic farming works?
"Beginning with the vertical technique, we actually take grow cubes that are inserted within the grow channel and we run a nutrient film across them on an irrigation schedule. The film, which is composed of water and nutrients, is gravity fed from a drip emitter, down through the root bases of the grow cubes all the way down to the recovery trough. The recovery trough returns the leftover water and nutrients to the main tank. In the main tank, software analyzes the pH and nutrients, and self-doses to correct for the next irrigation cycle. You might see similar techniques used horizontally in conventional greenhouses; however, we maximize our square footage."
What is container farming and why did you choose the production method for your operation?
"Container farming means repurposing an existing shipping container for farming. In our case, we used a recycled, refrigerated trailer that was already insulated. This specific container was manufactured by Freight Farms in Boston, MA, to meet our unique needs and specifications.
We chose container farming specifically to be able to control the elements. Here in Virginia, we can grow 365 days a year, regardless of outside temperature and weather. The container also allows for greater pest control, so our yield is always better. We are looking at anywhere from a 95-98% yield. In a single month, this container can grow the equivalent to two and a half acres of conventionally raised row crops with a very impressive yield."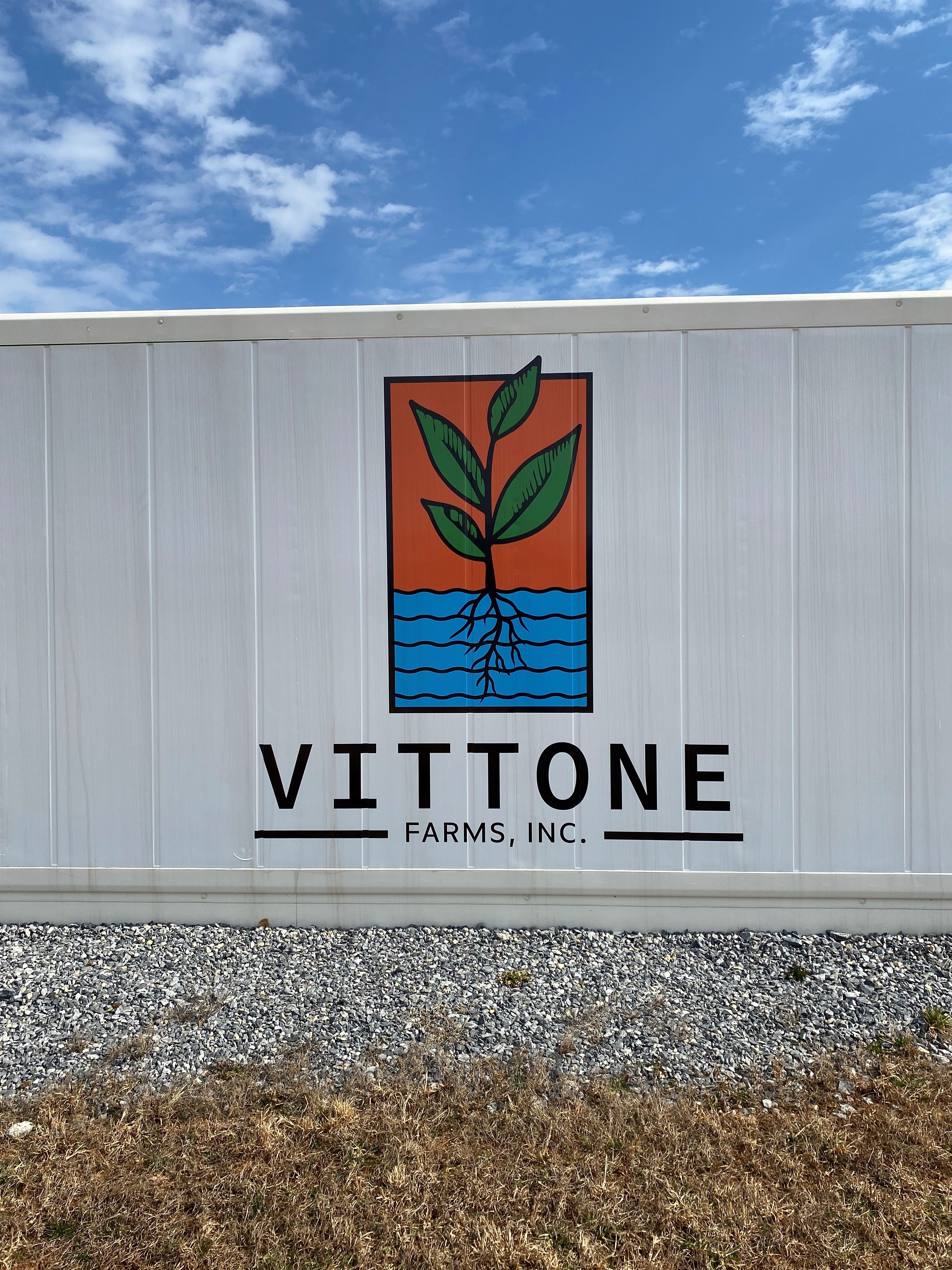 How does vertical hydroponic container farming lend improved conservation?
"As far as conversation is concerned, we believe whole-heartedly in trying to be good stewards of the land. Through sustainability practices, we only use 5 gallons of water a day, which we only lose on evaporation. Container farming using vertical hydroponic methods is one of the best ways to conserve water, and of course, there are obvious land conservation benefits. We do our best to make sure we are not only providing healthy, fresh food to people who want it, but also being good stewards of the land."
What words of wisdom would you share with someone looking to start an operation similar to yours?
"One bit of advice I have for anyone who would like to get started in any type of agricultural enterprise is to really, really do your homework. You need to start with a solid business plan, and part of that business plan needs to be market research. It might sound like a wonderful idea to grow micro-greens in your community, but you need to determine if there is any interest for micro-greens from community members. Ultimately, it starts with a business plan, market research and understanding that your dream is important, but so is the execution of that dream."
About the Ag & Culture Video Series
The Ag & Culture video series provides viewers a behind-the-scenes glimpse of farming in our footprint. The videos are intended to share the stories of the hard working farm families that make up the agriculture industry, in addition to shedding light on a given commodity or hot topic in agriculture, like conservation, agricultural technology advances, etc. The individuals featured in the series are not only strong advocates for agriculture and engaged rural community members, but also Farm Credit customer-owners. Each producer featured in the series leverages Farm Credit's cooperative structure and flexible financing to meet their operational goals. 
Back to Blog