You Cannot Change What You Do Not Measure! Top Ten Tips In Agribusiness Analysis For A Sustainable Future In Farming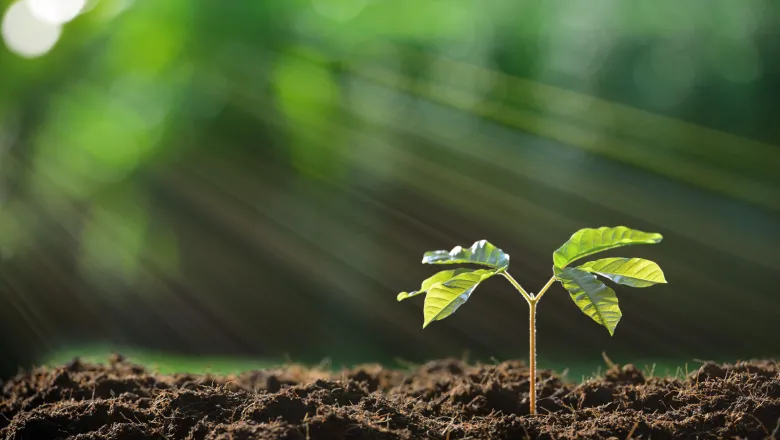 Farm Management Resources
Young, Beginning, Small & Veteran Farmers
For most agribusiness operators, producing and/or processing products are almost second nature, but your success will also depend on great business management skills, not just being able to produce a good product! This is especially important for smaller farm operations that may not have the advantage of large sales volume to help ensure profitability.
Running a farm venture without some degree of planning is like setting sail across the ocean without a map. You are likely to run into bumps and twists that can sink your investments and cause you unnecessary stress and anxiety. Some may say 'but that is the nature of agriculture'! However, you do not have to settle for the 'business as usual' mindset. You can choose to develop a 'profitability mindset'- the belief that you too can run a successful farm business with ease.
The key to doing this is to understand that you cannot change what you do not measure - in other words, to improve farm profits, you must know where you are starting from, what has worked in the past and what hasn't. This will help you create a viable plan for improvements. These 'tips in agribusiness analysis' can help you turn the sails around to calmer waters for your business, and help you build profits into your plans up front, rather than hoping there is something left over once expenses are subtracted from income.
TIP 1: BEGIN WITH THE END IN MIND
An important key to any successful journey is to begin with the end in mind! This requires you to get clear about making money – that's why you started a business! Making money means generating enough revenue from selling your products to cover costs, make a profit, and grow your business. To do this you must be clear about where you want to go - what is your profit goal over the next 5 years, and how will you likely achieve it? Establishing a solid 'future' vision with incremental goals will help you create a road map for the rest of your business. You can have different types of goals… to reach a certain profit margin, access a new market, or build a high-tunnel or farm-store. However, always consider how these goals will help you meet your targeted profit.
TIP 2 – PRODUCE FOR A MARKET RATHER THAN SIMPLY TRYING TO MARKET WHAT YOU PRODUCE
What do customers want – what specific products or service are they looking for; what specific tastes, preferences or specifications (timing, quantity, added-value, certifications) do they require? Are there enough customers wanting this product for you to be able to generate sufficient revenue? What is the market window for this product? A bit of 'do-it-yourself' marketing research will help get you reliable information that you can use to 'produce for a market rather than simply marketing what you produce' – that is, identify a market need, grow products that satisfy that need, and sell at a price customers are willing to pay while still returning a profit to the business.
TIP 3 – MAINTAIN A BALANCE BETWEEN SATISFYING YOUR CUSTOMERS AND MAKING A PROFIT
Once you have an idea of the range of products that consumers want, assess which of these you can deliver profitably. A starting point is to use Enterprise Budgets to determine the costs and potential returns associated with the top five products preferred by your target market. Consider which products you can produce at the lowest costs, and what break-even level of sales or break-even level of production you will need to cover your costs.
TIP 4 – TAKE THE GUESSWORK OUT OF PRICING BY SETTING YOUR 'PRICE FLOOR'
Setting prices for your products upfront will help you know which products will give you the highest profit margins. Establish your 'Price Floor' or 'Break-Even Price', which is your cost of per unit produced (includes marketing costs and labor). This is the lowest price you should sell your products for! So, if it cost you $1.00 to produce a pound of tomato, you must sell each pound of tomato for more than $1.00 to pay off your cost and earn a profit. Remember, if you can't sell a product for profit, you would be better off not growing it! Start with the Price Floor and then add a profit margin based on product quality and other product attributes, and your profit target.
TIP 5 – UNDERSTAND WHICH PRODUCTS AND MARKETS WILL HELP YOU REACH YOUR PROFIT TARGET
At this point, you will have identified a range of products that consumers want and which you can potentially produce profitably. Since you will likely be limited by land, finances and time, use your enterprise budgets to select a few products that you will produce to meet customer demand while also meeting your profit target. Choose products that will maximize farm profits, not revenue, and select products that complement each other (equipment use, demands on your time) if you choose to have a diversified operation. As a best practice, choose one or two signature products with a potential of 35-50% profit margin, and for which you can develop a reputation for high-quality. Add more products as time and resources allow to create diversity slowly over time to remain sustainable.
Remember also that different markets will give you different profit margins, but each has different 'marketing costs' – so farmers markets or CSAs may offer higher 'retail' prices but require more labor than selling to a restaurant or school where prices would be about 65% of retail.
TIP 6 – MANAGING REVENUE, COSTS AND VOLUME TO DRIVE PROFITS
An Income Statement shows your farm's profitability over time. It helps answer key questions: Are you keeping on budget? Are you achieving sales and profit goals? What are your main drivers of profitability: is it price, production volume or costs? Look at the income statement to see if price has the largest impact on profits, or if increasing production or reducing costs in strategic areas can be more achievable and have a larger overall profit impact. Some small farms have shown that a 10% increase in both price and production together with a 10% reduction in costs can more than double profits, rather than just focusing on price alone.
TIP 7 – DEVELOP AND COMMUNICATE YOUR COMPETITIVE ADVANTAGE TO DRIVE PROFITS
When there is a lot of competition in the market, purposefully undercutting your competition on prices is not a viable long-term strategy for success. The story of your farm and family's values, and the reputation you develop for offering added value, can help differentiate you from the competition and allow you to maintain a higher price. Keep in mind that you will have to charge a premium for your products to cover the cost of adding these values. And make sure that your financial plan to improve profits is supported by a sound marketing plan – outline the tangible steps you will take to 'reach' your customers. Remember marketing is a numbers game, so know your Sales Conversion Ratio – a ratio of 10% means 10 purchases for every 100 customers. So, if you need 1,000 customers to be profitable, then you must have a marketing plan to connect with at least 10,000 customers.
TIP 8 – KEEP AN EYE ON CASH FLOW – Even Profitable Businesses Can Fail because of Liquidity Problems
A Cash Flow Budget is useful to project when and how much cash will flow into and out of your farm business. This helps assess whether your farm is liquid, that is, do you have enough cash to pay your bills when they come due and make necessary investments to keep the business operating smoothly. By creating a cash flow budget, you will be able to identify any cash deficit periods in advance so you can take corrective actions to avoid problems later.
TIP 9 – PLAN FOR GROWTH TO DRIVE PROFITS AND TO MAKE A LIVING WITH YOUR OPERATION
Debt can help you secure the capital items you need to meet profit goals. Knowing the financial capacity of the business to repay debt is critical when considering increasing debt levels. Calculate the Return on Investment (ROI) to understand the likely impact of your investment decisions on profits (Return on Investment (ROI) = Profit/Cost of Investment). Remember, it is profits that will service and repay the debt, not the value of land. Ensure the investment generates a greater return than the cost of the debt. Ideally the returns should be enough to repay the debt within 10-15 years.
TIP 10 – ADVOCATE FOR YOUR PRODUCTS AND FOR THE LOCAL FOOD SYSTEM
Part of building your product's brand is to be an advocate for your products and others like you working to bring fresh, healthy, affordable foods to your customers. Don't lower or apologize for your prices; work instead to help educate your customers about the expenses associated with small, sustainable farming, and the importance of the farmer making a living wage. Help them understand the importance of the small family farm legacy to environmental stewardship and rural community development. Educate, Advocate and Communicate; don't Alienate!
HELPFUL RESOURCES:
Setting Goals and General Business Planning:
Enterprise Budgets, Break-even Analysis, Income Statement, Cash Flow Statement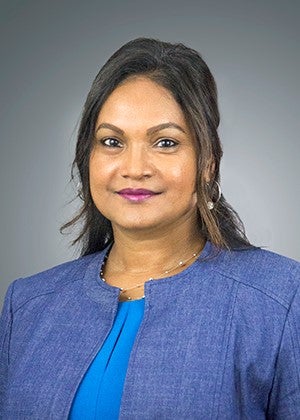 Author Background
Doolarie (Dee) Singh-Knights, Ph.D., is an Associate Professor and Extension Specialist of Agribusiness Economics and Management at West Virginia University. Dr. Singh-Knights is also the State Coordinator of the WVU-SARE program which seeks to advance American agriculture through research and education. Her main goal is development of sustainable agricultural production systems through projects that train producers and agricultural service providers, expand economic opportunities, and increase agricultural production and productivity. She believes that the viability of the agriculture sector, and the survival and growth of its farming population, depends greatly on helping agribusinesses improve their viability and profitability through careful planning and risk management.
Dr. Singh-Knights has done exactly that in her recent work with WV Annie's Project, a risk-management training program for WV female agripreneurs; the WV Agritourism Initiative, a business planning and risk-management program for agritourism and farm-based education operators in WV; and the WV Food Safety Training Team, a project designed to help increase economic efficiency and overall profitability through food safety compliance.
Dr. Singh-Knights holds a doctorate degree in natural resource economics and a master's degree in production economics from WVU. She continues to work with agricultural service providers, producers and other stakeholders in the state to help with issues in environmental stewardship, business planning, financial management, marketing, food safety, risk-management and agritourism.
Back to Blog